In the spirit of Thanksgiving past, present and future, Sweet Leisure revisits a cornucopia of recipes so that you can fill your table with fun, festive and frankly fabulous feast food.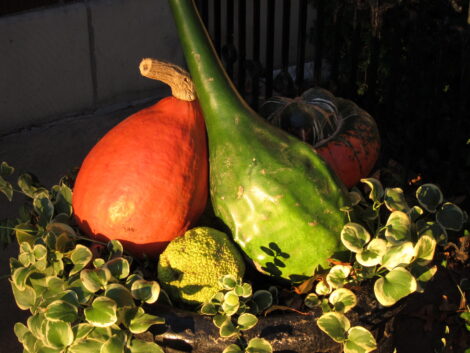 HARVEST VEGETABLE SOUP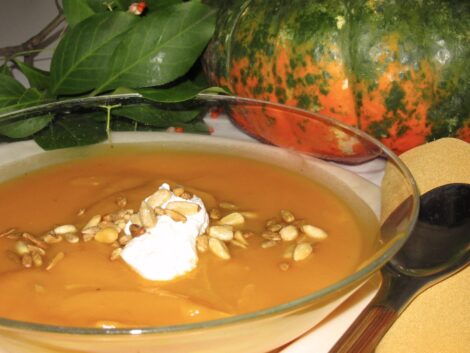 A simple, special, superb, savory soup that combines the best of the season's harvest to jump start a sumptuous feast. Click HERE.
SHRIMP AND CORN CHOWDER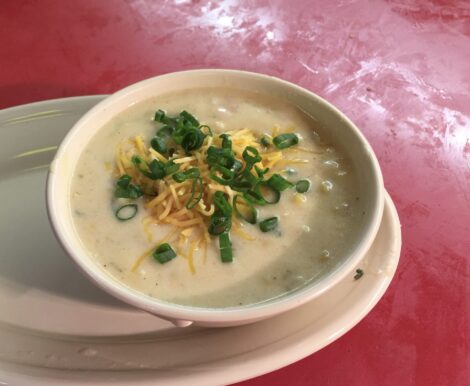 Happy are the diners who get to eat this heavenly, home-made, hearty chowder–a copycat of the hugely popular, head-over-heels dish served at Steamboat Bill's restaurant in Lake Charles, Louisiana. Click HERE.
FAMILY FAVORITE PUMPKIN BREAD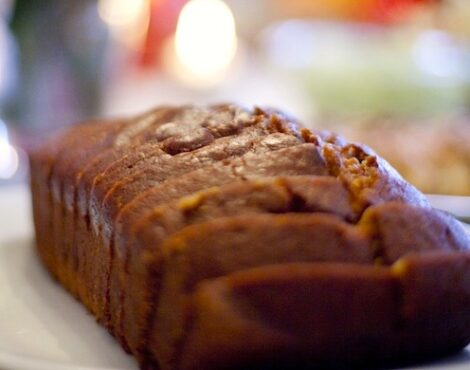 A prize recipe, my personal favorite, that is easy to prepare and particularly popular with those passionate about pumpkin. The praiseworthy sweet bread is a perfect pick to perk-up a Thanksgiving party. Click HERE.
BACON CORNBREAD MUFFINS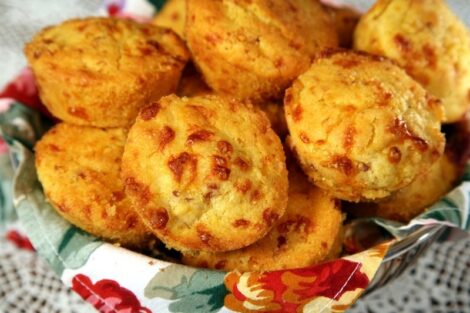 Creative cooks choose these crumbly and caloric muffins from Sea Island Resort to celebrate Thanksgiving as they contain classic favorites of creamed corn and crisp bacon and can be conveniently made in advance. So cool! Click HERE.
BAKED BRUSSELS SPROUTS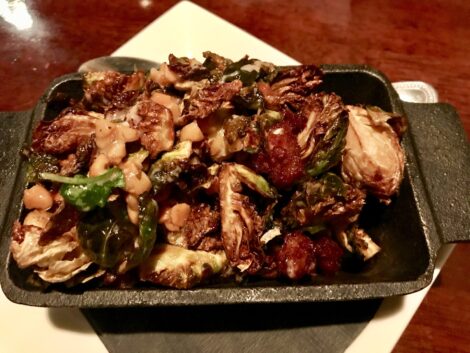 This brilliant Brussels Sprouts recipe comes from Brickhouse 737, a beautiful restaurant in Ouray, Colorado. Both busy cooks and blissful guests beam with pleasure and go bonkers over the sprouts' big, bold bountiful flavors. Click HERE.
CAULIFLOWER SALAD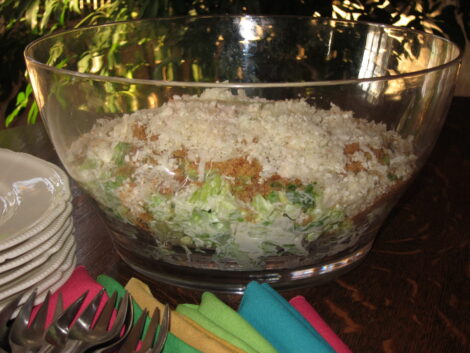 Cauliflower, camouflaged as grated cheese, adds a crisp texture to this crave-worthy salad. A captivating crowd pleaser, the salad captures center stage at any celebration dinner no matter how copious the other components. Click HERE.
DANNY MEYER'S BACON ROAST TURKEY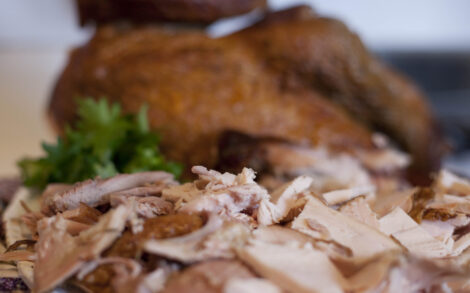 Ta-da! Thumbs-up to trail-blazing restaurateur Danny Meyer for this top-notch, time-saving turkey recipe. Tender and tantalizing, Danny's turkey teems with flavor and easy enough for any time-strapped cook to tackle with terrific results. Click HERE.
DESSERTS
Delightful, dazzling, delectable, delicious and dangerously addictive, the following desserts are the darlings of cooks and diners alike.
BEST EVER CARAMEL APPLE PIE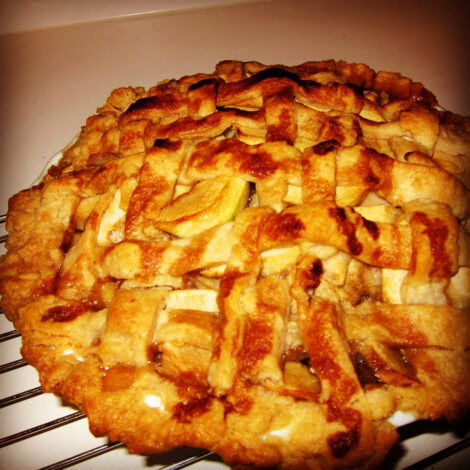 For the  best ever caramel apple pie recipe click HERE.
WORLD'S BEST CARROT CAKE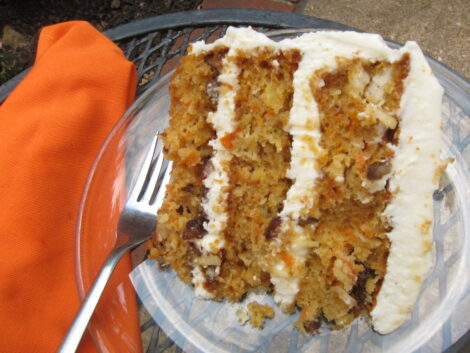 For the world's best carrot cake recipe click HERE.
LEMON CHESS PIE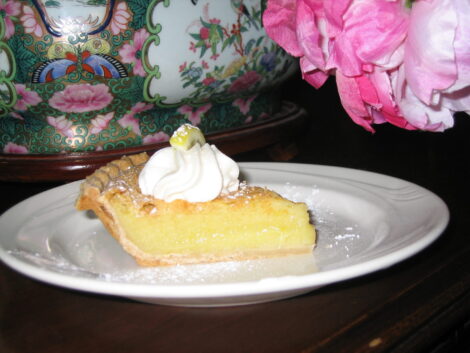 For a luscious lemon chess pie recipe click HERE.
Happy Thanksgiving one and all!