Laissez les bon temps rouler (let the good times roll) is more than a Cajun French catchphrase; the motto captures the spirit of Lake Charles in Southwest Louisiana especially at Mardi Gras, when the city costumes in fluff and finery and parades and parties like no other. (And by like no other, we mean no bare breast nor intoxicated crowds of other Mardi Gras celebrations, but rather joy-filled pizzazz filtered for family fun.)
But one doesn't have to be in Lake Charles at Mardi Gras to let the good times roll. The city's year around charms include casinos, Cajun and Creole cuisine and culture, and a copious supply of nature.
Here are just a few delights awaiting visitors:
CASINOS
One can bet on most of Lake Charles'casinos to provide great gaming, gourmet dining and fine accommodations, but visitors booking a room at the new Golden Nugget Lake Charles hit the jackpot. The prize winning resort includes state-of-the-art gaming, 740 luxurious guest rooms (with more to come in summer of 2017), a slew of restaurants, bars and lounges; a full service spa; a large swim pool; an 18-hole golf course with country club facilities and pro shop; a man-made beach and a marina.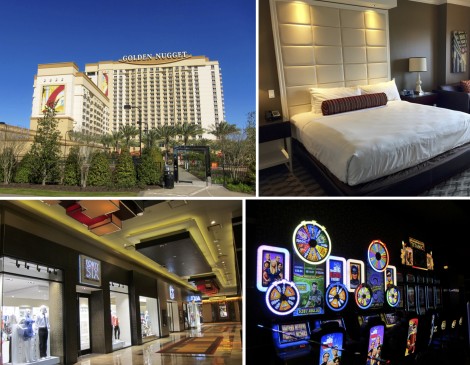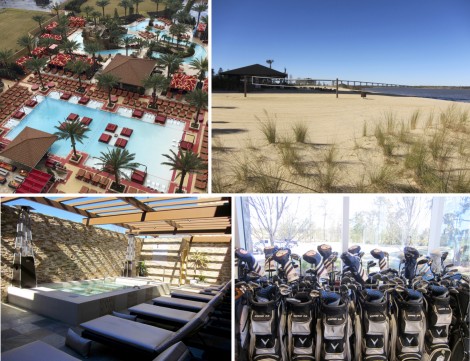 NATURE
Lake Charles sits on the banks of three bodies of water: Lake Charles, Prien Lake and the Calcasieu River. And gracing the surrounding area visitors can find a plentiful number of nature trails, wildlife refuges and protected parks. The whole of Southwest Louisiana bursts with outdoor activities to the delight of nature lovers who enjoy birdwatching (about 400 species in the area), wildlife viewing (perky alligators), fishing (in fresh, brackish and saltwater) and crabbing (divine Louisiana blue crabs). Drivers especially like to hit the 180-mile Creole Nature Trail All-American Road, a scenic byway that meanders through landscapes showcasing marshes, prairies and 26 miles of beaches along the Gulf of Mexico.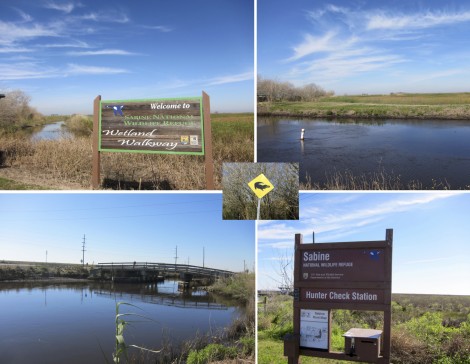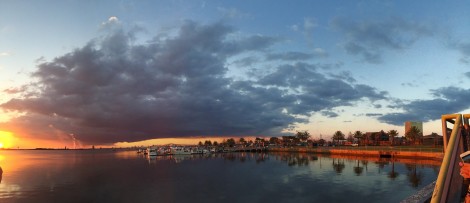 FESTIVALS AND FAIRS
The tiny pocket of Southwest Louisiana sports about 75 festivals and fairs per year. Yes. You read that right. Seventy five. The fun includes a Beer Festival, the Iowa Rabbit Festival, a Fur and WildLife Festival, the Black Heritage Festival, Contraband Days Pirate Festival and numerous music and food festivals plus, of course, the biggest festival of them all Mardi Gras.
Although Mardi Gras covers certain calendar days, the magic lives on in Lake Charles' Mardi Gras Museum of Imperial Calcasieu, where displays include the largest collection of Mardi Gras costumes in the world and exhibits explain characteristics and history of the celebration.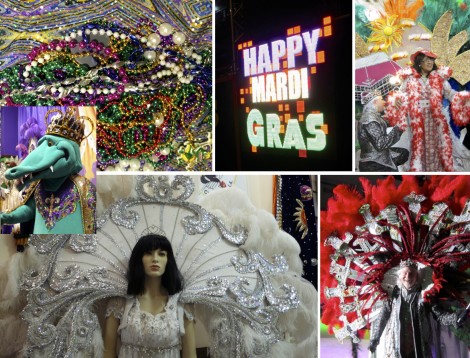 FOOD
Oh my! What glory! Praise be the tongue-twisting delights that flow from the kitchens of Southwest Louisiana! Topping the list of favorites:
Boudin (pronounced boo-dan)—a cajun smoked sausage containing meat (mostly pork), rice and seasonings, but sometimes made of seafood or alligator. The region is so famous for Boudin, that it sports an official Southwest Louisiana Boudin Trail guiding folks to about 34 stops at restaurants, markets and convenience stores selling the tasty speciality.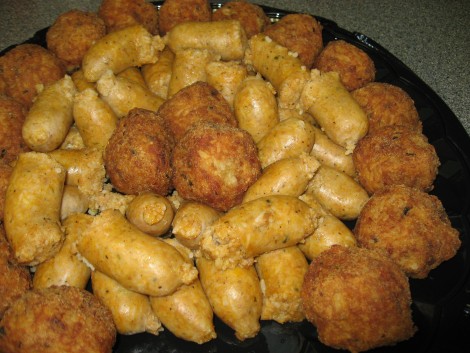 Cracklins ('crak-linz)—to die for (literally and figuratively) crunchy, bacon-like tidbits of deep-fried hog heaven. Head to Guillory's Famous Foods for a local-favorite sampling.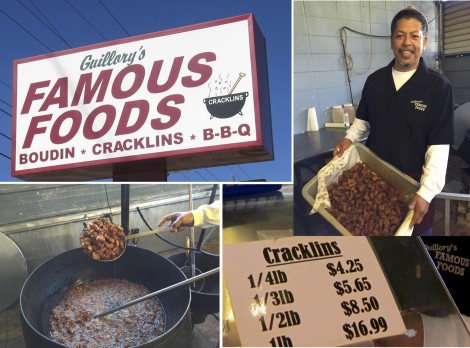 King Cake—a sweet and colorfully iced coffee-type cake served during the Mardi Gras season and sometimes found at other times of the year. Click HERE to learn more and find the mail order best.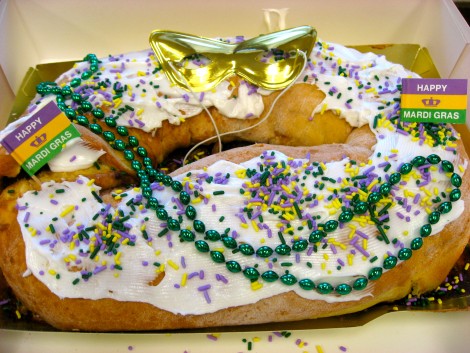 Seafood—a glorious supply of succulent crab,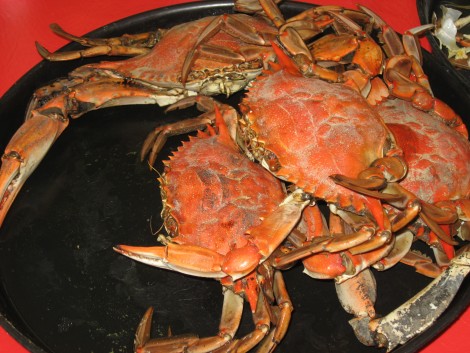 shrimp,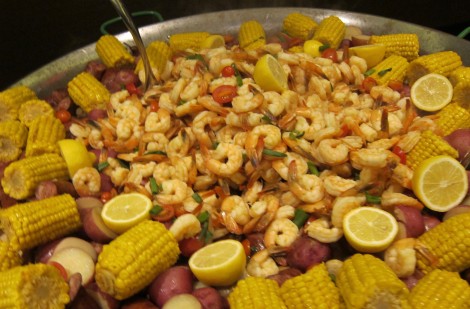 oysters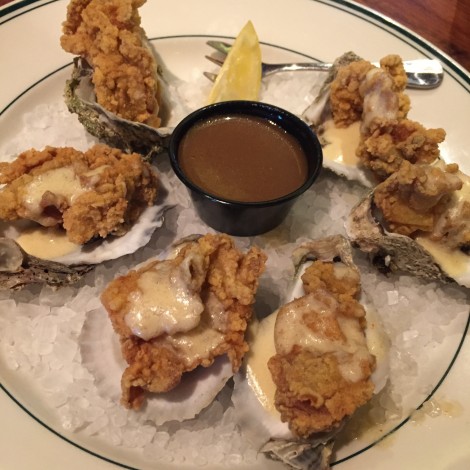 and crawfish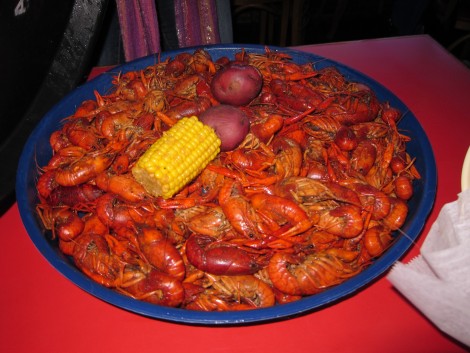 that cooks boil or fry or slip into famous Louisiana dishes such as Étouffée, gumbo and jambalaya and serve to appreciative diners throughout the region.
Seafood lovers can't go wrong at any Lake Charles food outlet, but will swoon with joy at Steamboat Bill's, a super casual Lake Charles based restaurant chain (four outlets) that has been voted # 1 for Best Seafood in Southwest Louisiana.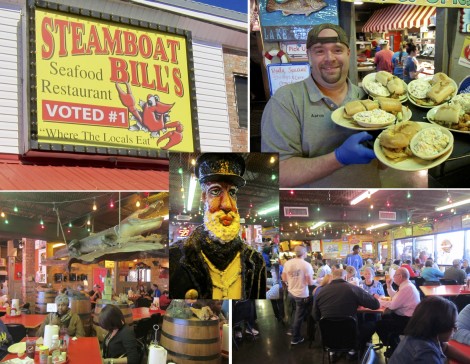 "The secret to our popularity" says owner Kathi Vidrine, "is we use real ingredients." The secret to their success, says Sweet Leisure is that they use an overload of real ingredients such as butter, cream and seafood and serve truly generous portions, as in the following:
STEAMBOAT BILL'S SHRIMP AND CORN CHOWDER
Yield: 8 large servings.
8 tablespoons butter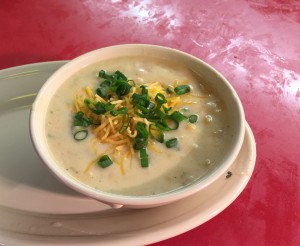 1/2 cup diced white onion
1/2 cup diced green pepper
1-1/4 cups chicken broth
1-1/2 cups whole corn
1-1/2 cups cream style corn
1 medium Idaho potato, peeled and cut into 1/2-inch chunks
About 1-1/2 tablespoons Tony Chachere's Original Creole Seasoning (see NOTE)
2 teaspoons garlic powder
About 1/4 teaspoon ground black pepper
2 cups half and half
2/3 cup cream of mushroom soup
1-1/4 pound popcorn shrimp (or any other shrimp)
About 1-1/2 tablespoons cornstarch
1/4 cup cool water
Shredded Cheddar cheese, for garnish
Chopped chives, for garnish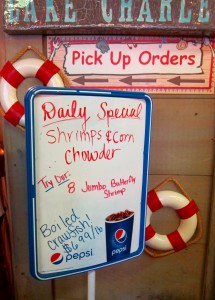 Put butter in a large saucepan and set over medium heat to melt butter. When butter is hot, add onion and green pepper and sauté 5 minutes, stirring occasionally.
Add broth, corn, potato, Tony's seasoning, garlic powder and black pepper. Stir to combine ingredients. Simmer, stirring occasionally, until potatoes chunks are tender, about 10 minutes.
Add half and half and cream of mushroom. Stir to combine ingredients. Reduce heat and simmer gently, stirring occasionally for 5 to 8 minutes.
Add shrimp and simmer until shrimp are cooked, about 10 minutes.
Meanwhile mix cornstarch and water in a small bowl. Stir into chowder and cook over low heat, stirring occasionally, until chowder is thick, about 5 minutes.
Ladle into bowls, garnish with shredded Cheddar cheese and chopped chives and serve.
NOTE: Tony Chachere's Original Creole Seasoning is a seasoning blend available in grocery stores, speciality shops and online. It's a staple for Louisiana cooking.
LAGNIAPPE

(a little something).

Mark Twain wrote about the word lagniappe in Life on the Mississippi, "We picked up one excellent word–a word worth traveling to New Orleans to get; a nice limber, expressive, handy word–'lagniappe.' They pronounce it lanny-yap. It is Spanish–so they said."
As a bit of Lake Charles lagniappe, we bring you a peek at Zydeco music as performed by Rusty Metoyer and The Zydeco Krush. Just listen:

Rusty Metoyer and The Zydeco Krush

For more information click:
HERE for information about Lake Charles.
HERE for information about Bayou Rum and a cocktail recipe.
HERE to know more about the Creole Nature Trail All-American Road.