"All roads lead to rum," says W.C. Fields, and roads in Louisiana lead directly to Lacassine, the location of Louisiana Spirits, the largest privately owned rum distillery in the United States and home to Bayou Rum.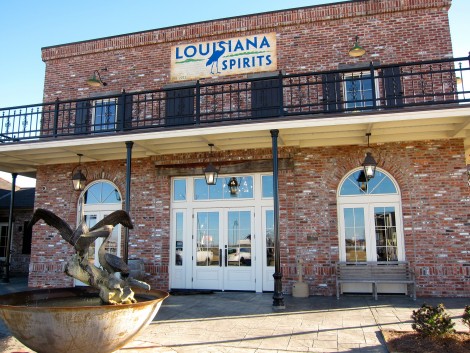 Tourists can visit the shop, tour the distillery, and sample the rum which is made from sugarcane grown in the surrounding fields of Louisiana's cajun country, distilled in copper pot stills and rested in American oak.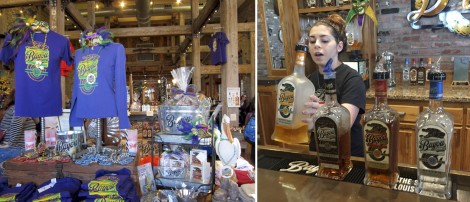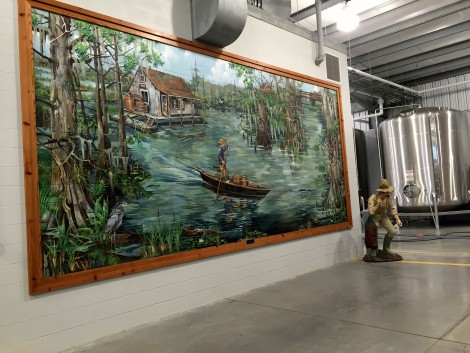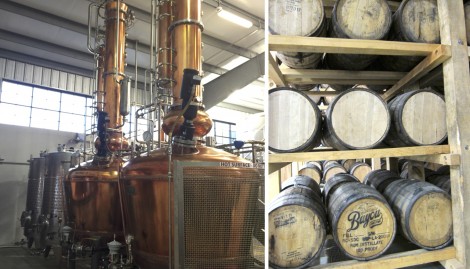 "There are only two real ways to get ahead today—sell liquor or drink it," says W. C. Fields and Louisiana Spirits is way ahead of the game by making and selling four varieties of rum for drinking pleasure: Bayou Select Rum; Bayou Satsuma Rum (made with satsuma oranges grown in south Louisiana); Bayou Silver Rum (as producers say, "The new gold standard for rum happens to be Silver.") and Bayou Spiced Rum.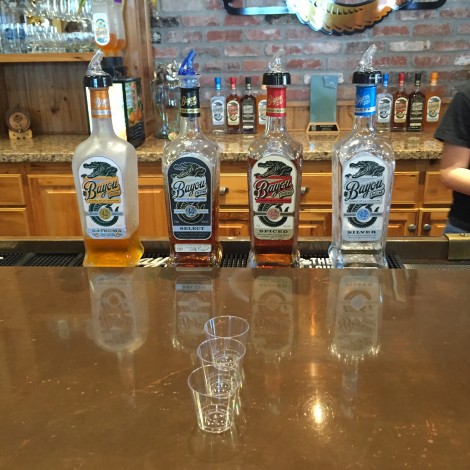 The cup runneth over with great ideas for cocktails based on Bayou Rums, but the best, bar none, is The Mardi Gras Special. This cocktail was created by the Golden Nugget Casino Hotel in Lake Charles, LA, for a Mardi Gras party hosted by Lake Charles/Southwest Louisiana Convention & Visitors Bureau.
"A man's got to believe in something. I believe I'll have another drink." says W. C. Fields. The Mardi Gras Special is staggeringly delicious. One is never enough. As the cocktail is sure to be a glittery high point of any party, make an abundant amount and laisser les bon temps rouler.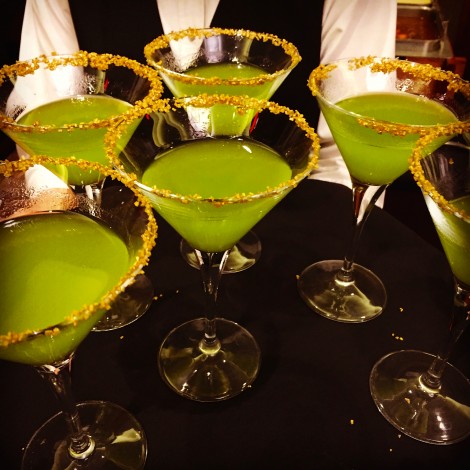 THE MARDI GRAS SPECIAL
Rum or pineapple juice for rimming glasses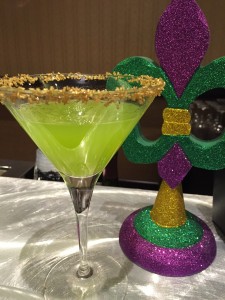 Gold-colored sugar crystals
Two parts pineapple juice (4 ounces for each cocktail)
One part Bayou Rum (2 ounces for each cocktail)
One part Midori Melon Liqueur (2 ounces for each cocktail)
Ice
Set out two saucers. Put a little layer of rum or pineapple juice in one saucer and spread a thick layer of sugar on the other. Holding a martini glass upside down by the stem, dip the rim of the glass the liquid. Shake the glass slightly to knock off excess liquid and then dip the wet rim in the sugar; twist glass gently to coat rim well with sugar. Set glass aside so that sugar dries.
Combine pineapple juice, rum and Midori in a cocktail shaker with ice. Shake briefly. Strain into glasses. Serve immediately.
Now a little lagniappe from W.C. Fields, a rummy character if there ever was one.
W.C. Fields says:
"I certainly do not drink all the time. I have to sleep you know."
"If I had to live my life over, I'd live over a saloon."
"I drink therefore I am."
"Back in my rummy days, I would tremble and shake for hours upon arising. It was the only exercise I got."