Glory be! Suzanne Corbett just launched a new book. A Culinary History of Missouri: Foodways & Iconic Dishes from the Show-Me State, co-written with fellow food and travel writer Deborah Reinhart, promises to excite everyone interested in food, history, Missouri and recipes.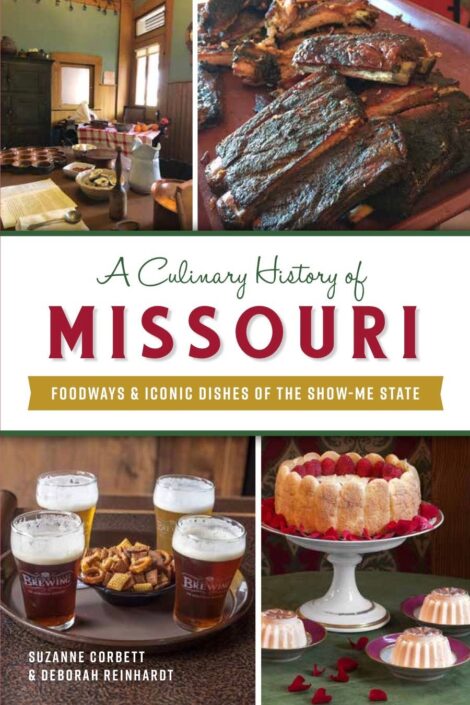 Suzanne declares a passion for "food history and anything that fills a plate or glass" and has shared this love in such a reader-rewarding manner throughout her long career that we wanted to know more about her. So we asked and she replied:
Q: Tell us a bit about your personal background? I know you studied dance and drama, but turned that interest into food and culinary history. Can you outline the path from one to the other?
A: I was born and raised in South St. Louis County on a truck farm with tomatoes the cash crop. (The reason why I don't eat tomatoes today.) My mother always encouraged me to thrive and pursue my dreams, which in my youth was dance and drama. I'm sure my past theatrical dreams explain why I embraced cooking, teaching and living history work—all things I can perform in.
Q: When did you first become interested in cooking and food history?
A: I learned to cook as a young child watching my mother and grandfather, picking up skills now considered oldways – foodways, such as open kettle canning and baking and cooking techniques of the late 19th and early 20th century. I embraced the ways of the past. A past that was served to me on the table.
Q: When did start cooking professionally?
A:  As many women who need to make a living or monetary contribution to the household, I started cooking for others. I ran a catering business and decorated cakes. I also worked for various candy stores decorating sugar molded confections and creating panoramic easter eggs.
I started teaching at Community education classes back in 1976 after I took a class, returning home to complain that I could have taught it better. My husband, Jim, said, "then go do it."  I did, teaching at various cooking schools throughout the St. Louis area from then on.
Q: How did the culinary history aspect come into play?
A:  One of my cooking students, a curator at Jefferson Barracks Historic Site, asked if I could come up with a food demo/program for an upcoming Civil war weekend and come in costume. I went to that first event as a bread baker—baking historic breads—then called "old-fashioned" bread not "artisan" breads as they do today. I soon became known as the St. Louis Bread Lady, baking in open hearths, wood burning iron stoves and over firepits. This first event launched my pursuits as a food historian/foodways interpreter where I work to discover, preserve and share stories that connect us to our past through the table. Stories that define who and what we were and are via the food we eat.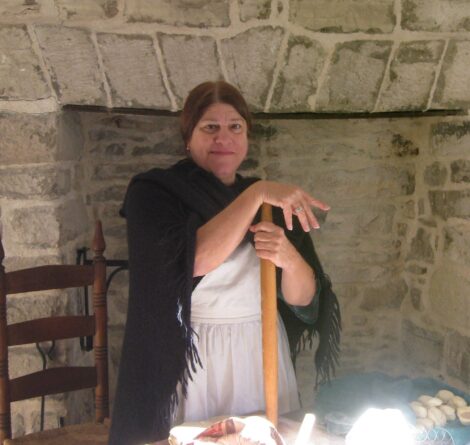 Q: You've worn so many titles in your professional life that you think of yourself as a phoenix—albeit one with "singed wings." You've been a successful teacher, writer, historian, preservationist, author and, lately, a media producer, winning prizes for video production. How do you tie the different facets of your professional life together?
A: While those titles may seem disjointed, they're not. The connective thread has always been food. Food and history are my passions, which defines not only my career, but feeds my soul.
Q: In addition to the remarkable Culinary History of Missouri, you've authored a variety of books. Can you tell us a tidbit about a few and how to order?
A: A Culinary History of Missouri: Foodways & Iconic Dishes form the Show-me State is only a small taste of Missouri's foodways. A history that is always being discovered and made with each passing year. Pushcarts and Stalls: The Soulard Market Cookbook, the first book of which I was credited as author and not a contributor, is a collection of turn of the 20th century recipes reflecting the famers and vendors who worked and sold their wares and produce at Soulard, another story that is changing over its nearly 200-hundred-year history.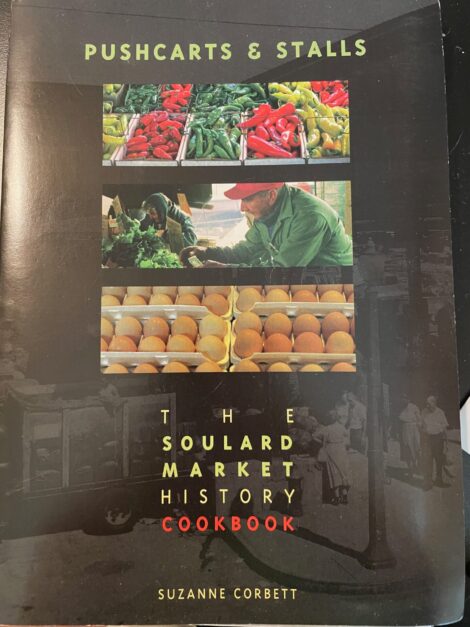 Both books are available on Amazon.com with A Culinary History of Missouri also available at Arcadia Publishing.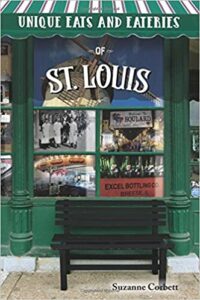 Unique Eats and Eateries is a collection of my personal picks of what I considered the quintessential St. Louis restaurants. Each included restaurant has a great story and, of course, great food and drink. Copies can be ordered at ReedyPress.com.
Copies of The Gilded Table: Recipes and Table History from the Campbell House, a book that spotlights the food, culinary traditions and social decorum of 19th century America through the private home and social life of Robert and Virginia Campbell, one of Missouri's wealthiest couples, is available through the Campbell House Museum's website.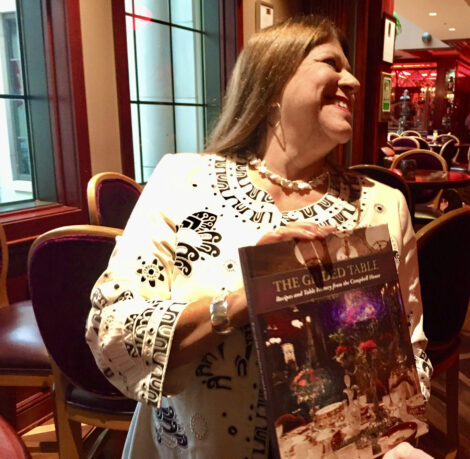 Q: Considering the vast number of recipes that you have tested, developed, prepared, published, photographed and taught, do you have one single favorite that you would share with us?
A: Wow, that's tough for any cook, gourmet/foodie/gourmand. That said, considering how my career began and my historical work, I would have to say Honey Wheat Bread and its variations is a favorite. After all, I was the Bread Lady.
HONEY CRACKED WHEAT BREAD
(Recipe provided by Suzanne Corbett)
Yield: 2 loaves.
2 cups stone ground whole-wheat flour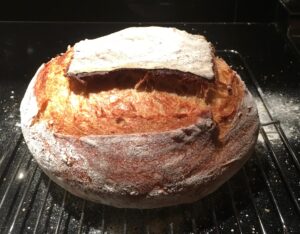 1/2 cup cracked wheat
2 packets (1/4 ounce each) active dry yeast (1/2 cup sourdough starter can also be used)
2 cups warm water
1 tablespoon kosher salt
1/2 cup wildflower honey
1/2 cup melted butter
2 to 3 cups all-purpose flour
Shortening to grease pans and bowls
Put whole-wheat flour, cracked wheat and yeast in a large mixing bowl. Stir in water and salt. Add in honey and butter. Stir in enough flour to make a stiff dough. Turn out on a floured surfaced and knead until smooth. Place in a lightly buttered bowl, cover and allow to rise until doubled in bulk.
Punch down dough, divide in half and shape into two round loaves.
Place loaves on a greased baking sheet and allow raise once more.
Bake in a preheated 375°F degrees for 35 minutes, or until dough sounds hollow when tapped on bottom (or when bread registers 190 degrees).