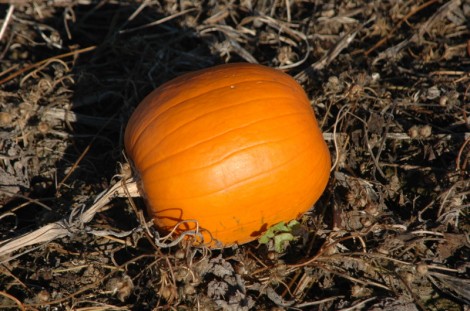 Have been making Pumpkin bread for years—always in the fall and winter. The bread is a must for my Thanksgiving dinner and Christmas brunch (the latter served with a whipped honey-enhanced cream cheese). I give the bread as little bread and butter presents, as well as serve it to friends who drop in for coffee. My kids love it for breakfast, thick sliced, toasted and soaking in butter. Sometimes I add nuts, but most often not. And sometimes I use smaller bread pans to make several loaves (they freeze well). One tends to eat a lot of this bread, so keep in mind while absorbing calories that in some circles pumpkin is considered a super-power health food.
Bring it on!
FAMILY FAVORITE PUMPKIN BREAD
Vegetable oil for bread pan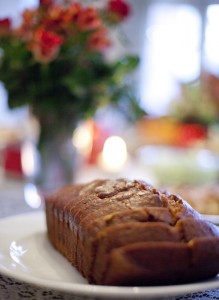 2 cups all-purposed flour
1 teaspoon baking soda
3/4 teaspoon ground cinnamon
3/4 teaspoon ground nutmeg
1/2 teaspoon salt
1/4 teaspoon ground ginger
1 cup granulated sugar
1/2 cup firmly packed dark brown sugar
1 cup pumpkin puree
1/2 cup vegetable oil
2 eggs
1/4 cup water
Nuts, if desired
Oil a  9-X 5-inch loaf pan and set aside. Combine flour, baking soda, cinnamon, nutmeg, salt and ginger in mixing bowl and set aside. Put sugars, pumpkin, oil and eggs in large mixing bowl and beat with an electric mixer until well blended. Add flour mixture to pumpkin mixture and beat just until ingredients are blended. Stir in water (and nuts if you like).  Pour into prepared bread pan and bake in a preheated 350-degree oven until bread is golden brown on top and a knife stuck in its center comes out clean (without uncooked batter on it), 65 to 75 minutes.