It was the worst of times, it was the best of times. Here was Covid, giving the world lemons and the Mastroianni brothers turning lemons into lemon aid—the kind of aid that helps the soul feel pampered and privileged. We're talking heavenly booze and divine baked goods. But let me backtrack.
Inspired by a family trip to Italy in 2007 where he sampled a cousin's homemade limoncello, Phil Mastroianni started making the drink in his parents' garage in Newton, MA.
As you know, limoncello is a famous Italian liqueur made of lemon zest, sugar and alcohol. Phil's limoncello earned such praise that a year after his first experiment, the 26-year-old, second-generation Italian American launched a limoncello business, hiring his still-in college brother, Nick, as helper.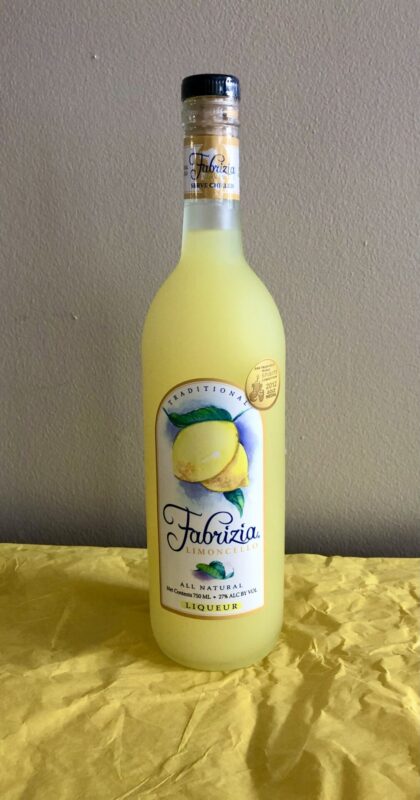 One thing led to another and soon the brothers were running a full-fledged spirit company.
Then along came Covid. As much of Fabrizia Spirits went to restaurants—and as restaurants were shutting down–the enterprising brothers came up with some zesty ideas to stay in business. They turned to mail order. They started making lemon-based hand sanitizer (of which the brothers donated $50,000 worth to first responders, nursing homes and the like). And best of all to sweet-tooth foodies, they started a baking business base on their extraordinary limoncello.
Today Fabrizia Spirits and The Fabrizia Lemon Baking Company are flourishing and expanding.
Fabrizia Spirits products include such delights as Fabrizia Blood Orange Liqueur, Fabrizia Crema de Limoncello, Vodka Sodas, canned cocktails and, a newbie to the list, Pistachio liqueur.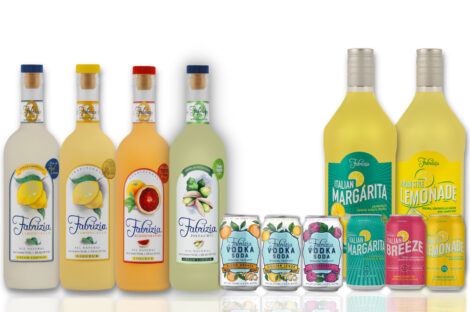 The Fabrizia Lemon Baking Company produces a stunning array of treats. My favorites include cookies as big as saucers, whoopie pies and to-die-for limoncello truffles (rich and gooey cake and icing balls, coated with white chocolate).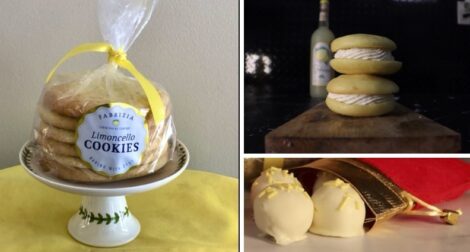 But of all the lovely products, the original Fabrizia Limoncello still takes first place in the heart of the family, the company and discriminating limoncello fans.
Phil says that he has three favorite ways to enjoy Fabrizia Limoncello. He likes to:
Drink it ice cold straight from the freezer.
And make a FABRIZIA LEMON CRUSH. (Put two parts Fabrizia Limoncello in a cocktail shaker with one part vodka and a squeeze of fresh lemon juice. Shake ingredients together and pour into a glass over ice. Add a splash of club soda. Garnish with a lemon wedge.)
And last, but by no means least, use it to sauce sea scallops.
FABRIZIA LIMONCELLO SCALLOPS
(A favorite recipe of Phil Mastroianni)
Yield: 1 to 2 servings.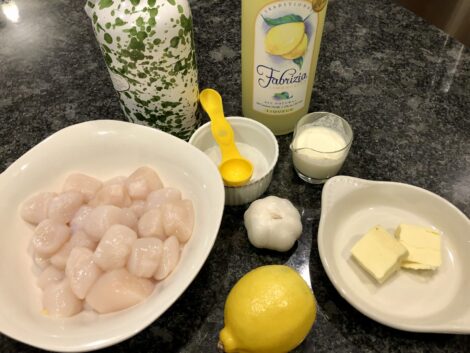 1 tablespoon olive oil
1 clove garlic, minced
1 teaspoon lemon zest
1 teaspoon salt
1 pound sea scallops
½ cup Fabrizia Limoncello
2 tablespoons unsalted butter
1 tablespoon heavy cream
Put oil in a medium size skillet and set over medium-high heat. When oil is hot, add garlic and cook, stirring constantly for about 10 seconds. Stir in lemon zest and salt. Add scallops and sauté about 2 minutes. Turn scallops over and cook until just barely cooked through, 1 to 2 minutes more. Transfer scallops to a serving dish and set aside.
Wipe out skillet with paper towels (see NOTE). Add limoncello to skillet and simmer until volume is reduced by half. Whisk in butter and cream. Pour sauce over scallops and serve immediately.
NOTE: Although the original recipe does not say to do this, after removing scallops from the skillet, I like to reduce any juices left in the pan and then add the limoncello, cream and butter.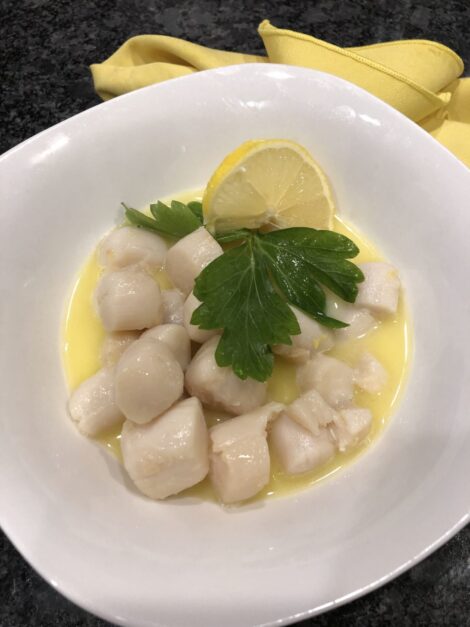 HOW TO ORDER
To order bakery goods from Fabrizia Lemon Baking Company, click HERE.  Sweet Leisure readers can use code 'Susan15' for a 15% discount on any bakery order.
Some spirits including the famous Fabrizia Limoncello can be ordered online, but not all products can be mailed to all states. Click HERE for more information. 
Some spirit are available in some retail stores—but these are also relegated to a few states. To find a store near you that sells Fabrizia products, click HERE.