He's a food writer for sure, but he's also a movie-loving, food comic with a tongue-in-cheek sense of humor that has a bit of a bite. Just think of this sentence that Daniel Neman wrote on January 8, 2014, introducing himself as the new food writer at the St. Louis Post-Dispatch, "Can't help it, can't get over it, can't do anything about it." Dan was referring to both being a Cincinnati Reds fan and disliking meatloaf. He also claims a distaste for Provel cheese—something untenable to native St. Louisans—but that's another story.
Raised in Cincinnati where he honed his taste on childhood favorite foods that included beets (go figure) and Cincinnati Chili, a home-town concoction made with ground beef, tomato paste, and seasonings that usually include cinnamon, cloves and sometimes chocolate. This chili is spooned over pasta and topped with chopped raw onions, beans and mounds of shredded cheese.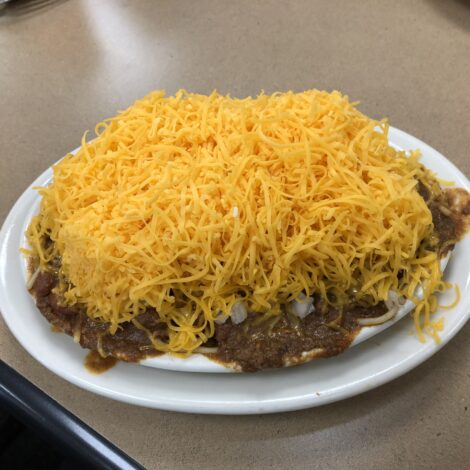 Dan studied at The University of Chicago and then worked as a movie critic for The Richmond Times-Dispatch. He developed an interest in food when he met his wife, a news editor, who turned him on to herself and her cooking. The pair bonded over the stove.
After movie critics faded out of the newspaper industry, Dan took up food writing, eventually becoming food editor of The Toledo Blade before moving on to The St. Louis Post-Dispatch.
As the majordomo food writer for the Post, Dan writes features, develops recipes and stars in Prep School videos, showing viewers step by step recipes for dishes ranging from soup (asparagus) to nuts (candied walnuts).
When asked what food shows and contemporary food writers he admires, Dan replied that he gets a kick out of The Great British Bake Off and likes Steven Raichlen, author of The Barbecue Bible; Helen Fletcher, author of Craving Cookies; and Clotilde Dusoulier,author of Tasting Paris.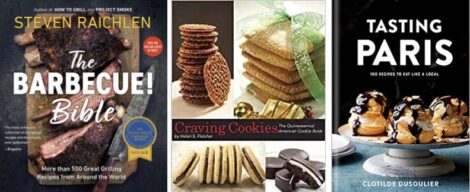 When asked if he ever came to like Provel, Dan replied that he, "sure enjoys the Cincinnati Bengals."
And when asked if he has a favorite recipe to share with Sweet Leisure, Dan said he likes to make beef stew for the weekly free meal distributed at his wife's church. As homeless people with problematic teeth often attend, he developed the recipe from a chuck pot roast, cutting the meat into small pieces that are easy to eat.
Thank you, Dan Neman, St. Louis is lucky to have you—even if you don't like Provel—tsk, tsk!
BEEF STEW A LA DAN
Yield: 6 servings.
2½-3 pounds chuck roast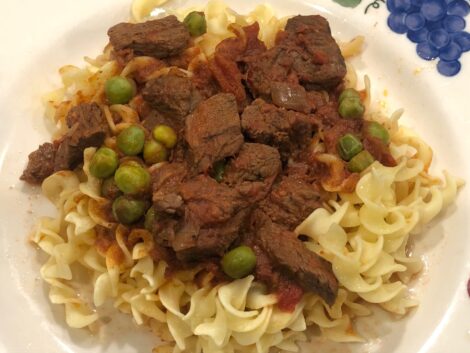 Salt and pepper
2 tablespoons olive oil
½ onion, chopped
1 large clove garlic, crushed
1 cup dry red wine
1 (28-ounce) can crushed tomatoes, tomato purée, chopped tomatoes or diced tomatoes, with juice
Juice from 1 large orange
3 whole cloves
1 cinnamon stick or ½ teaspoon ground cinnamon
¾ cup frozen peas
Cooked egg noodles, for serving
Trim meat of large deposits of fat, and cut meat into 1½-inch cubes.  Liberally season with salt and pepper.
Heat oil in Dutch oven over medium high heat and sear meat in batches until brown on all sides. Remove with a slotted spoon and set aside. Add onion and sauté until translucent, 3 to 5 minutes. Add garlic and sauté until fragrant, 30 seconds to 1 minute. Add wine and stir to dissolve any brown bits that may be on the bottom of the pan. Cook until wine is reduced by half. Stir in tomatoes, orange juice, cloves and cinnamon. Return meat to pot and stir so that all sides of meat are coated.
Bring to a low simmer, cover and cook until meat is very tender, about 45 minutes to 1 hour. Stir in peas and cook for an additional 3 minutes.
Serve over hot egg noodles.
PS: If you order one of the outstanding books above from the Amazon link provided, Sweet Leisure may receive a teeny tiny commission.