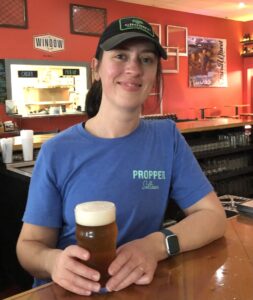 "I love the sensory," says Abbey Spencer, "It's my passion." No doubt, Abbey's dedicated attention to aroma, flavor, mouthfeel, appearance, and color accounts for the high-quality beer she produces for Third Wheel Brewing, a brew pub that opened in 2017 in St. Peters, MO.
Abbey became fascinated with beer after moving to St. Louis (from Chicago) in 2008 to be with her fiancé (now husband), Benn Overkamp. Abbey and Benn liked beer. And not just drinking it. Shortly after the move, the pair enrolled in a free beer school held at a local restaurant and started making beer at home from kits.
One thing led to another and Abbey produced so much home brew that she had to throw multiple parties for family and friend to consume the excess.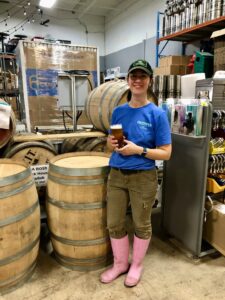 Her interests in beer became layered. She worked at a craft beer retail shop as well as at local beer bar. She co-founded The OG St. Louis Women's Craft Beer Collective, a non-profit dedicated to "educating and involving St. Louis-area women in the craft beer movement." She entered beer competitions—and won. She joined the Pink Boots Society, a non-profit which "assists, inspires, and encourages women beer (and other fermented-alcoholic-beverage) professionals through education." Abbey and her beer obsession thrived. Her reputation grew.
In 2016, one of the attendees of Abbey's home-brew parties, and a former owner of a brewpub frequented by Abbey and Benn, asked her to brew beer for a brewery that he was opening with a handful of partners. Reluctant at first, Abbey eventually accepted, becoming not only the brewmaster of Third Wheel Brewing, but also one of the partners.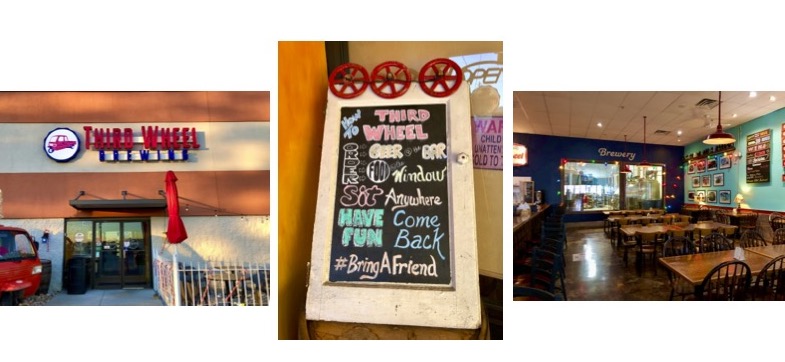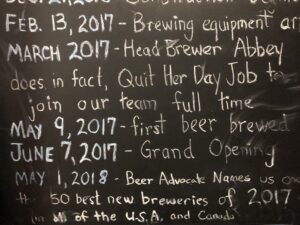 At Third Wheel Brewing, Abbey produces, she says, "unique takes on classic styles and classic takes on unique styles."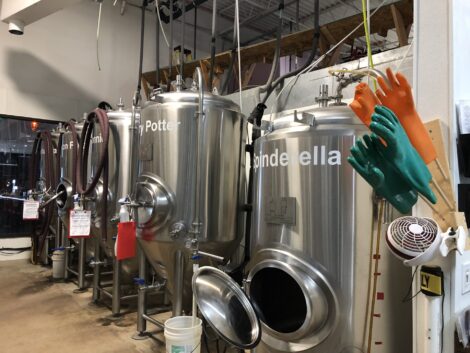 The tap menu rocks with year-round staples, seasonal specialties, and special releases. From pilsners to "crazy big" stouts, there is a style of beer to please every customer. In addition to beer on tap, Third Wheel Brewing bottles and cans beer—and is branching out to sell in additional markets.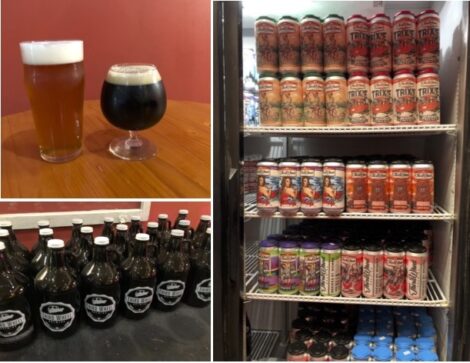 Beer, of course, takes central stage, but patrons can back up their brew with food from The Window, an independently owned kitchen inside the brewery.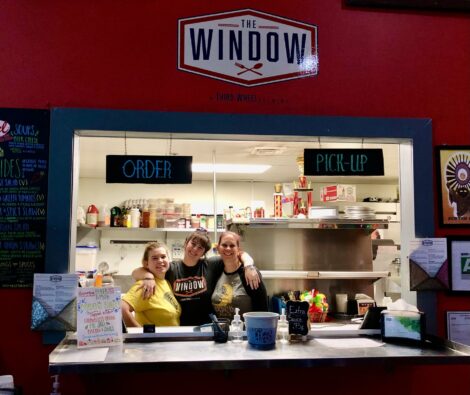 The Window's menu includes many dishes designed to match beer and/or even contain beer, with specialties such as The Boozy Brownie, made with Abbey's Goomah milk stout, a top seller. (Recipe follows.)
Third Wheel Brewing not only weathered the covid years, but also thrived, continuing to offer stunning beer, good food and a range of beer-centric games, educational programming, and musical events. And Abbey continues to blossom, not only producing outstanding new products, but also taking on new endeavors. She recently became an adjunct instructor in Saint Louis University's Brewing Science and Operations program. True to form and passion, Abbey teaches about beer sensory evaluation.
THE BOOZY BROWNIE (aka GOOMAH BROWNIES)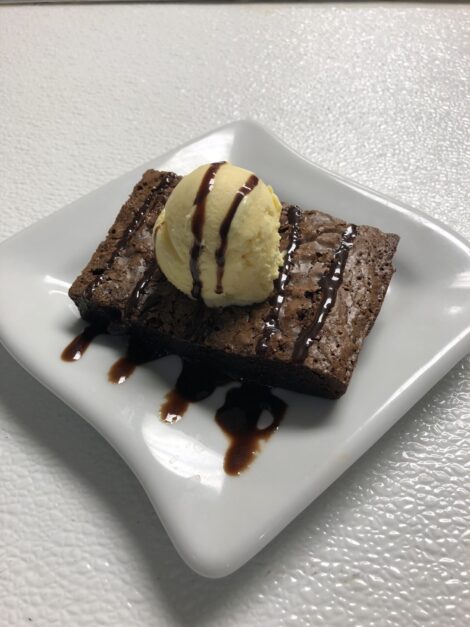 (Recipe supplied by The Window at Third Wheel Brewing)
Yield: 6 brownies.
Shortening to grease baking pan
6 ounces dark chocolate chips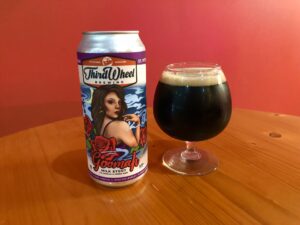 1/3 cup Goomah Stout (or any good chocolate or milk stout)
½ cup butter, melted
1 cup granulated sugar
½ cup brown sugar
3 large eggs
¾ cup all-purpose flour
¼ cup unsweetened cocoa powder
1 teaspoon hop salt (or sea salt)
Ice cream
Chocolate sauce
Grease an 8 X 8-inch baking pan and set aside. Preheat oven to 350°F
Put chocolate and stout in a double boiler and heat, stirring constantly, until chocolate melts. Remove from heat and set aside.
In a large mixing bowl, beat butter and sugars together until well blended. Stir in eggs. Then stir in chocolate/stout mixture. Add flour, cocoa powder and salt and beat just until ingredients are combined. Pour batter into prepared pan. Set in preheated 350°F oven and bake until top is slightly firm and batter no longer juggles when pan is lightly shaken, about 28 minutes.
Cool before serving.
Serve topped with ice cream and drizzled with chocolate sauce.
For more about Third Wheel Brewing, click HERE.