Friday feels like a fine time to share recipes for cocktails—-TGIF and all that. This is the first in what I hope to be a regular Friday high-spirited heads-up to happy hour featuring one luscious recipe from a hot/cool bar/restaurant.
We start with White Wine Sangria from Mita's Restaurant/Bar in Cincinnati.
This gorgeous refreshing and unusual sangria seems the perfect summer drink and the recipe is enough to serve a party—big party.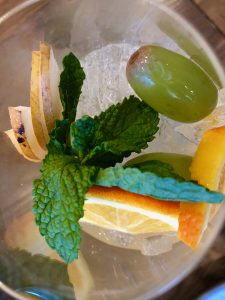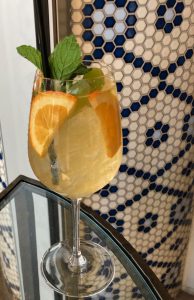 The sangria is also classic Mita's, as Prize winning Chef Jose Salazar fills his 130-seat Cincinnati  restaurant with menu items that are Latin American inspired, beautiful, delicious and creative.
Here let me show you his stunning paella: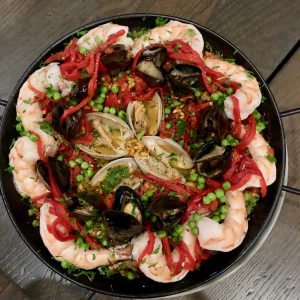 So here's the recipe. Happy happy hour. DON'T DRINK AND DRIVE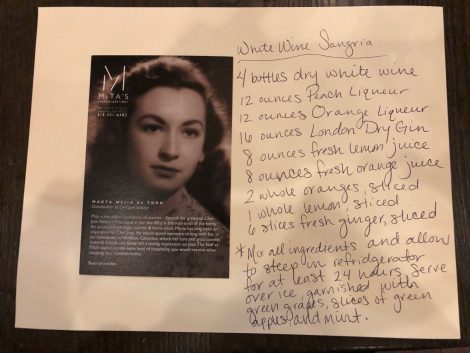 For more information about Mita's click HERE.
For other amazing cocktails click HERE and HERE  and HERE.