Beer? Okay. 
Wine? Fine. 
Cocktails? Now you're talking.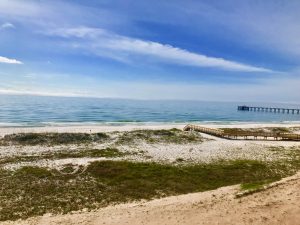 Although beer and wine may float your boat, cocktails best capture the free-wheeling beach spirit of Gulf Coast Alabama. The coastal cup runneth over with bars and restaurants serving a staggering array of house-speciality cocktails, and although many raise the bar of pleasure, I'll tell you about three favorites. (Will also include restaurant-provided recipes for those not lucky enough to be in Gulf Shores or Orange Beach to sample and savor in person.)
THE BUSHWACKER
I know. Locals claim Flora-Bama, a bar located on the Alabama-Florida border, is the best place to enjoy a Bushwacker, but I liked the one I devoured at the Sunliner Diner in Gulf Shores.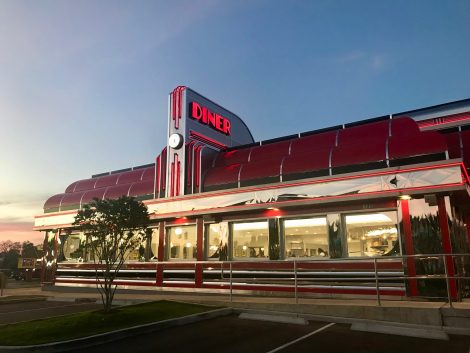 New in 2018, and wearing decor of the 1950s complete with a booth fitted into a 1952 Ford Sunliner convertible, the diner serves breakfast, lunch and dinner as well as a collection of knock-out ice-cream concoctions and desserts. 

With an old-fashioned, apple-pie atmosphere, the Sunliner provides a wholesome environment for the kids to sugar-up on vanilla shakes while the adults down look-alike, rum-soaked Bushwackers. Life is sweet! (See NOTE below.)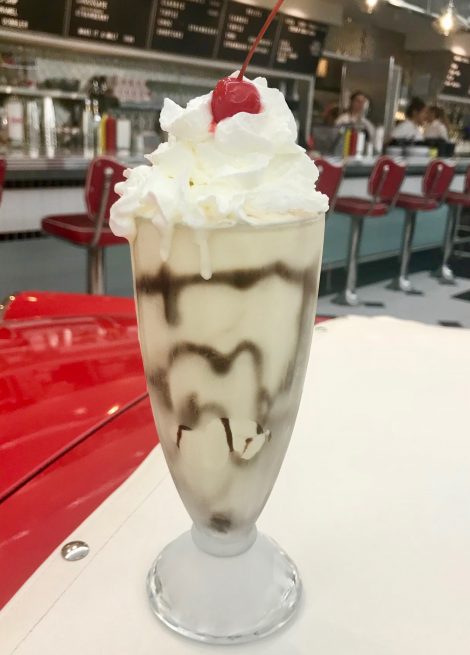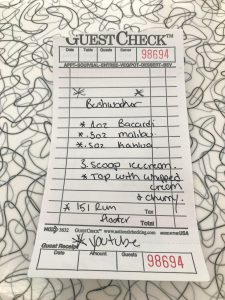 THE QUEEN'S DOWERY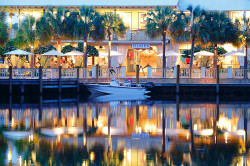 Fisher's at Orange Beach Marina has a split personality, with both aspects worthy of praise. The Dockside downstairs serves casual food in an easy-going setting. Upstairs' diners find elegant and refined food with decor to match. Of course, the bar Upstairs offers cocktails just as sophisticated as the food and setting, which brings me to The Queen's Dowry. Bar manager Michael Gaona said he invented The Queen's Dowry to capture the crisp flavors of fall. He makes the cocktail with Ketel One Grapefruit & Rose Vodka, a simple syrup that he infuses with a whisper of sage and Cave de Bissey Brut (Crémant de Bourgogne). Although Gaona specifies the sparkling wine used at Fisher's, his recipe says any brut bubbles will do. Cheers! (See NOTE below.)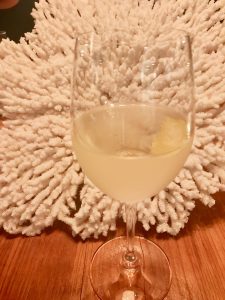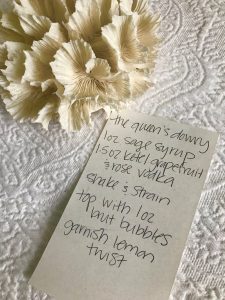 THE LOOPY LU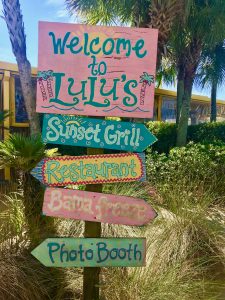 What can I say about Lulu's Gulf Shores that hasn't been said before—by me, (click HERE for more Sweet Leisure). Guess I could talk about the open air setting directly on the water, the fun beach activities, live music and the nachos, fried okra, tuna dip and "down-home" catch, such as crab claws and shrimp. Lulu's serves family friendly food and crayon-colored adult-chummy cocktails.
I love the Loopy Lu, a grownup lemonade enhanced with both tequila and vodka. Happy days are here again! (See NOTE below.)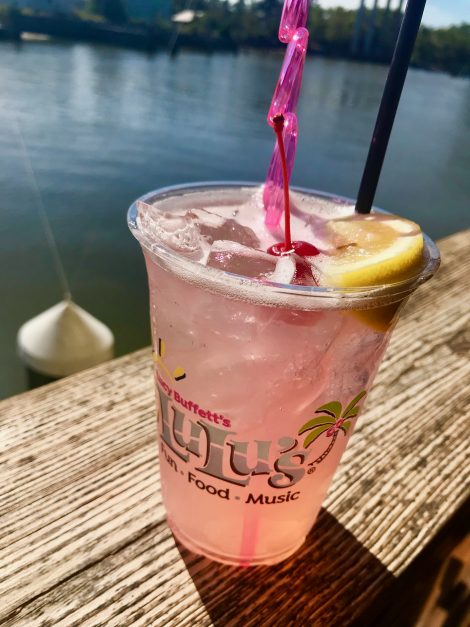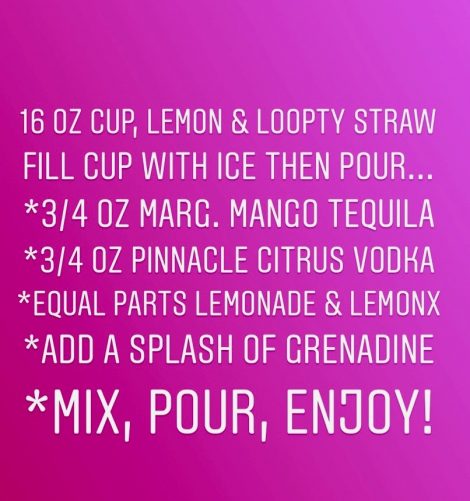 Marg=Margaritaville Last Mango Tequila/ Lemonx= Lemon-X Sour Mix (sweet and sour mix).
https://lulubuffett.com/gulf-shores/
NOTE: Drink responsibly. Don't drink and drive. Appoint a designated driver. Take care. Don't overload.
Click HERE for destination information.