St. Louis has a new hotel and it's a stunner.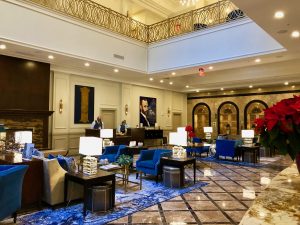 Believing hotels should be rated for not only guest comforts, but also capturing "a sense of place," I'd rate Hotel Saint Louis a perfect 10. Well… make that 9-1/2 as it's hard to find free parking. (A paid lot sits across the street and the hotel offers valet service.) Other than parking, Hotel Saint Louis delights on so many levels.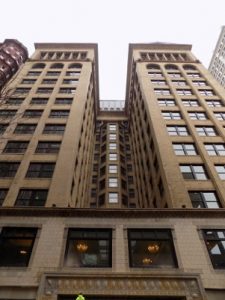 First is the building itself. The 14-story hotel is encased in the historic Union Trust Building designed by famed architect Louis Sullivan and constructed in 1893. As you know, Sullivan earned the name of both the "father of skyscrapers" and "father of modernism." He mentored Frank Lloyd Wright and a hotel manager told me that Hotel Saint Louis was the last project that Wright worked on under Sullivan's tutelage before going on his own.
The hotel serves as a shrine to Sullivan. Original windows and floors and stairways remain intact. Design elements copy Sullivan's swirls and curls and other original features.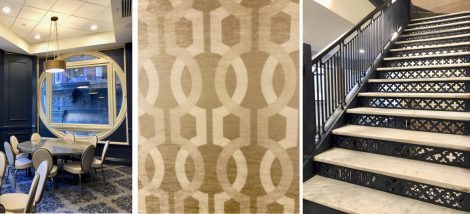 A commissioned portrait of Sullivan by artist Fern K. Taylor overlooks the sparkling lobby.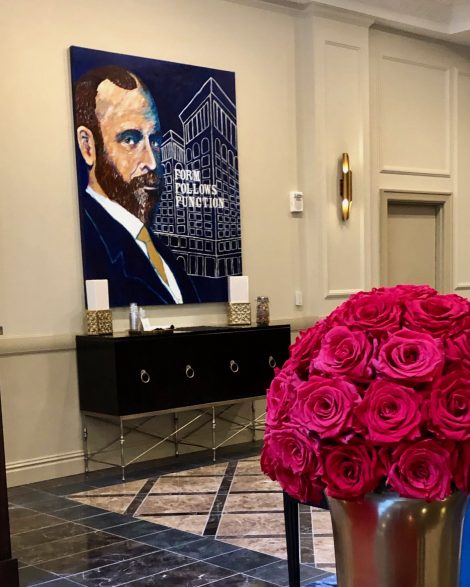 The rooftop bar is even named "FORM," after Sullivans famous motto, "Form follows function."
Unpretentious and unique, the Hotel Saint Louis combines the historic with the contemporary while it shines a spotlight on all things St. Louis. Portraits of Maya Angelou, Betty Grable, Josephine Baker and other St. Louis-connected personalities hang in conference and meeting rooms.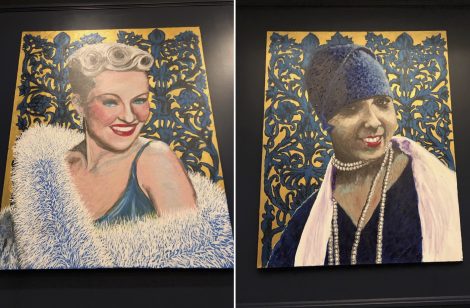 The 140 rooms (52 of them suites) wear every modern comfort, including luxury beds and  linens plus bathrooms with huge walk-in shower/bath combinations, bidets and TV's embedded in mirrors.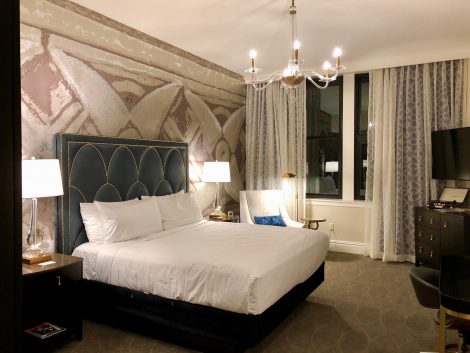 But best of all, the rooms offer opportunity for guests to sample some of St. Louis' finest products.
The bathrooms stock St. Louis produced Barr Co bath products. The mini bars feature St. Louis favorites, including Bissingers (sigh!) chocolates. 

A record player (manufactured by a St. Louis company) sits in every room accompanied by vintage records featuring musicians with a St. Louis connection.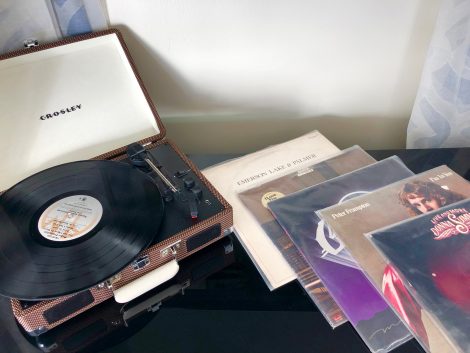 But, to me, it's the hotel's Union 30 restaurant–serving breakfast, lunch and dinner–that most captures the hip, hot and historic spirit of St. Louis.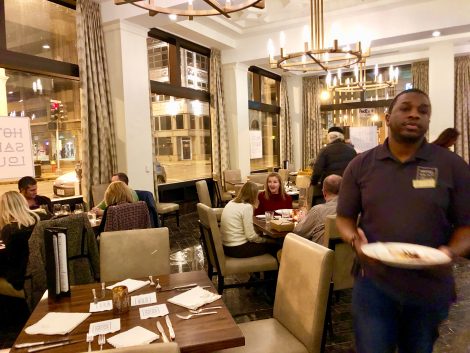 In addition to dynamite cocktails, incredible barbecue and delicious creative dishes (am thinking seared duck topping gluten-free waffles),
Chef Matt "Birk" Birkenmeier reincarnates favorite dishes from long-closed St. Louis restaurants. Menu items include: Al Baker's Chop Salad, Busch's Grove Cottage Fries and Famous Barr French Onion Soup.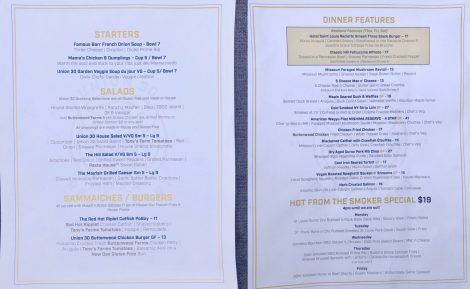 Of course Birk adds his personal pizzazz to the vintage recipes, for example, serving the famous onion soup with tidbits of prime rib.
Here ya go with Matt's old-fashion, updated recipe:
UNION 30's FAMOUS BARR FRENCH ONION SOUP
Yield: 2 quarts soup or 8 one-cup servings.
3 pounds peeled and trimmed yellow onions
4 ounces butter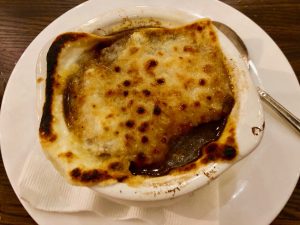 3/4 cup flour
2 tablespoons paprika
1-1/2 teaspoon freshly ground pepper
3 quarts beef broth
1 bay leaf
Salt
Caramel coloring or liquid browning sauce, optional 
1 pound diced cooked prime rib
French bread croutons (See NOTE below )
Gruyere cheese, sliced
Mozzarella cheese, shredded
Parmesan cheese, grated 
Slice onions into 1/8-inch thick rounds. Put butter in a large soup pot and melt over low heat. Add onions, toss in butter, and simmer over low heat, stirring often, for 1-1/2 hours. 
Sprinkle onions with flour, paprika and pepper. Stir well to incorporate flour. Stir mixture over low heat for 10 minutes. Slowly stir in broth. Add bay leaf. Simmer soup for 2 hours. Remove bay leaf. Season to taste with salt. If necessary, adjust color to a rich brown with caramel coloring or liquid browning sauce.  Cool and refrigerate overnight.
To serve: Add prime rib to soup.  Ladle individual portions of soup into individual ovenproof bowls. Top with a crispy French bread crouton. Top crouton with a slice of Gruyere and then a generous sprinkling of Mozzarella and Parmesan. Place soup bowl under a hot broiler and broil until cheese melts and is golden brown.
NOTE: TO MAKE CROUTONS
One large French baguette
Butter
Salt
Preheat oven to 325°F.
Slice baguette into rounds, each about 1/4-inch thick. Spread butter on one side of each round and place rounds in a single layer on a baking sheet, buttered side up. Sprinkle lightly with salt. Place baking sheet in oven and toast until rounds are crispy and light golden brown, about 20 minutes.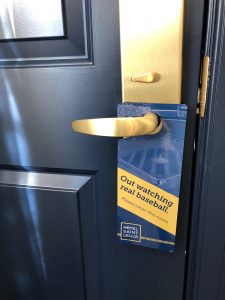 Hotel Saint Louis is a Marriott Autograph Collection property, located on the corner of  Seventh and Olive in downtown St. Louis, Missouri. It sits a short walk from Busch Stadium, The American Center Convention Complex and a slew of downtown St. Louis attractions. 
For more information on St. Louis attractions and another treasured recipe (Gooey Butter Cake), click HERE. For more information on Hotel Saint Louis, click HERE.