I can't say I've seen all of the resorts in Scotland (damn), but after a short stop at Cameron House, I think it has to rank as the best. Why? Cameron House wins my heart for its:
WONDERFUL LOCATION about 20 minutes from Glasgow International Airport, on the bonnie banks o' Loch Lomond—in the midst of the Trossachs National Park.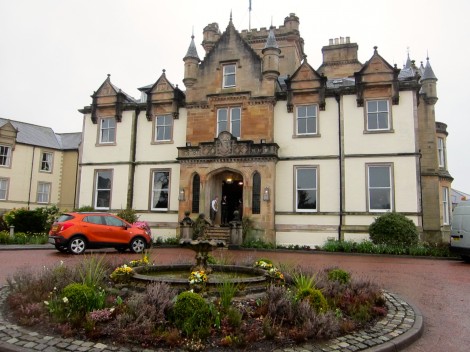 GORGEOUS SCENERY overlooking the shimmering Loch Lomond, the largest inland stretch of water (by surface area) in Great Britain, backed by the moody, misty Ben Lomond, a dramatically lovely mountain looming on the east shore of the lake.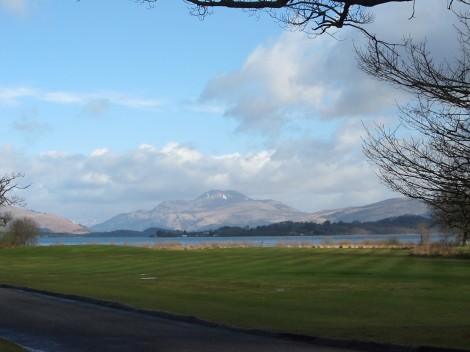 WARM WELCOME filled with smiling staff, glowing fireplaces, fresh flowers and luscious room amenities (mine was candy—sigh!).

WELL-APPOINTED ROOMS AND SUITES, especially the spacious whisky suites that blend traditional Scottish decor with every contemporary comfort.

FOUR RESTAURANTS:
The Michelin starred Martin Wishart on Loch Lomond serving French-accented, modern-Scottish cuisine.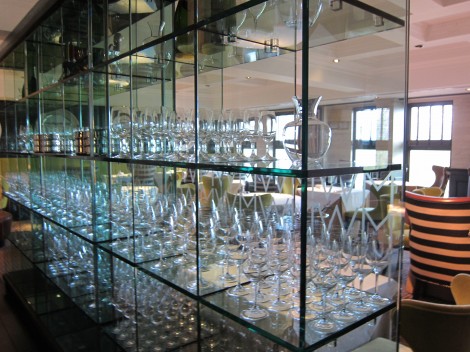 The Cameron Grill, featuring a salmon bar loaded with smoked and cured delicacies, a butchery with beef only from Scottish herds and a see-into kitchen preparing seafood just plucked from local waters.

The Boat House, situated on an active marina, specializing in seafood and international favorites.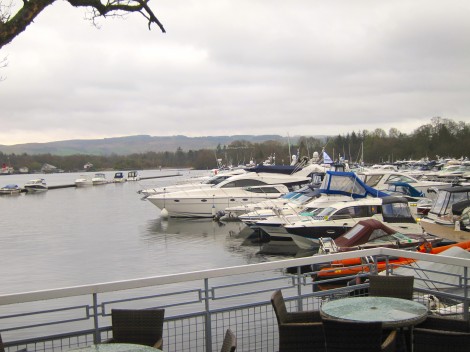 The Claret Jug, a clubhouse at the golf course offering light bites as well as hearty casual fare.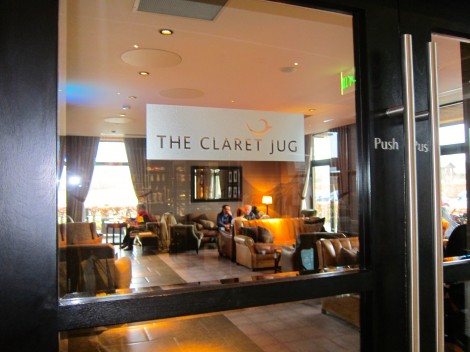 DESTINATION SPA with gracious waiting rooms, 17 treatment rooms, rooftop infinity pool and dining room serving items geared "to cleanse the body and appease the tastebuds."


GREAT GOLF on The Carrick, an 18-hole, 71 par course that straddles the boundary between the Lowlands of Central Scotland and the Highlands.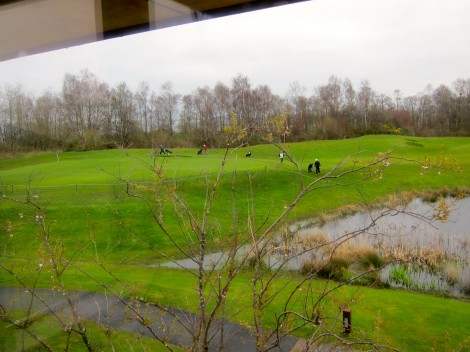 ACTIVITY CENTER sporting a gym, squash courts and terrific indoor pool.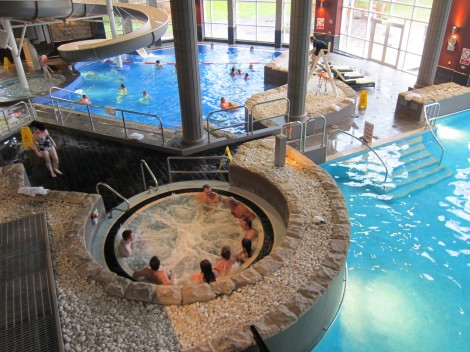 GREAT SCOTS BAR, my favorite bar in Scotland, featuring comfy chairs and couches, fireplace and over 260 different whiskies, including 17 limited editions and one made by Auchentoshan purely for Cameron House.

SHOPPING in the main resort building, spa, and golf facility.

SEAPLANE AND 64-FOOT CRUISER which are both available to guests for exploring Loch Lomond.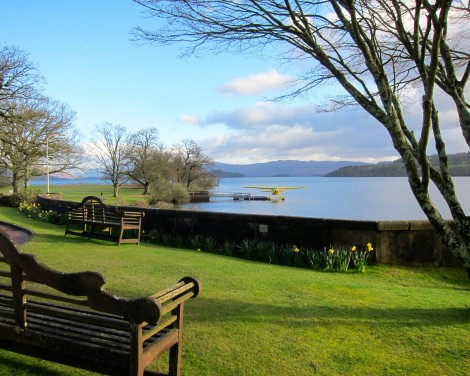 SENSE OF HUMOR expressed by papier-mâché animal trophies hanging on tall walls and the names of specialty drinks in the bar, e.g. the Kilt Lifter.
THE KILT LIFTER
Yield: one cocktail
1 shot (25 m) blended whisky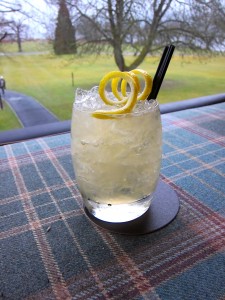 1 shot Drambuie (a sweet Scotch whisky liqueur)
1/2 lime
Ginger beer
Lemon twist for garnish (see NOTE)
Fill a 12-ounce glass 3/4 full with cracked ice. Add whisky, Drambuie and juice of lime. Stir gently. Top off glass with Ginger beer. Garnish with lemon twist.
NOTE: To cut a lemon twist, first cut the nubs from both ends of a lemon. Hold a sharp paring knife at an angle at the top of the lemon and start cutting a  strip of the yellow peel and some white pith working your way around and down the lemon in an unbroken spiral. Apply even pressure and rotate the lemon, not the knife.
Click HERE for a whisky tasting experience near Cameron House. 
Click HERE to read about another fabulous Scottish Highland hotel.