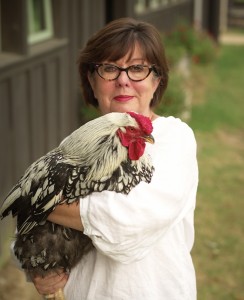 Wow, talk about a diverse cooking career. Regina Charboneau has worked as a camp cook in the bush of Alaska; been chef de cuisine on a set of luxurious vintage railway cars; launched numerous top restaurants (including King's Tavern in Natchez, Mississippi; Regina's at the Regis  and Biscuits & Blues, both in San Francisco); written a column for TheAtlantic.com; and purchased and restored, Twin Oaks, an historic house that she runs as a guesthouse, offering cooking classes and some of the best hospitality in the South. 
But wait, we aren't finished. Regina also serves as culinary director of the American Queen, a luxury paddlewheel boat that travels the Mississippi and, to the benefit of those good cooks everywhere, has authored cookbooks, the latest being the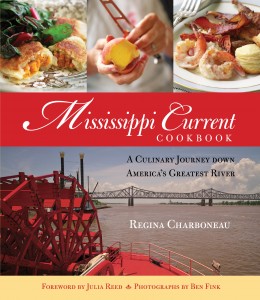 "Mississippi Current Cookbook: A Culinary Journey down America's Greatest River." This marvellous 323- page book contains 200 recipes, 30 menus, 150 gorgeous photographs by Ben Fink, and a slew of  fun stories and informational tidbits. 
Regina is a Mississippi maven, who was born and raised in Natchez, Mississippi, and claims to have always had Mississippi River water running in her veins. Regina knows food and knows the river, so Sweet Leisure is doubly pleased to have her share her Mississippi magic by telling us her Favorite Food Spots along the Mississippi River. 
In Regina Charboneau's own words:
These are some of my favorite stand-out food spots along the Mississippi. While the major cities such as Minneapolis, St. Louis, Memphis, and New Orleans offer up some of the best food in the country, once you get out of major cities on the River, often it's the local malt shop or BBQ joint that seems to stand the test of time. From Minneapolis to New Orleans, I always manage to find great food, no matter where on the River I end up!
Minneapolis, Minnesota
Bar La Grassa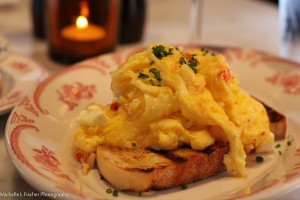 800 N Washington Avenue
With chef Isaac Becker, every plate is a treat—the best soft scrambled eggs with lobster and some of the most creative pasta dishes I have ever come across.
St. Paul, Minnesota
Heartland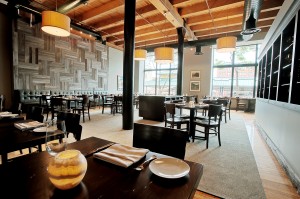 5th Street and Broadway (north end of St. Paul Farmers Market)
Under the direction of Chef Lenny Russo, Heartland's philosophy is "use what's nearby." Russo, a three-time James Beard Award nominee, wanted more space to operate a market, in addition to serving diners in a 164-seat restaurant. Heartland market sells house-made charcuterie, sausages, and hand-cut steaks, along with locally raised chicken, regional cheeses, and freshly picked vegetables. 
La Crosse, Wisconsin
Bebo's Dogs & Beef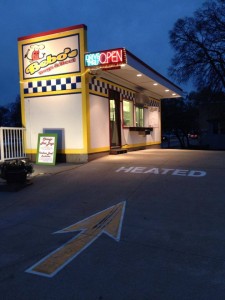 146 Rose Street
The best dog on the River. Bronson Hurt graduated from the Le Cordon Bleu-Miami, and the kitchen is his second home. Working under some of the best chefs the nation, including James Beard Award winners Michelle Bernstein and Norman Van Aken, he's always looking to improve his craft. His passion: creating New World cuisine at an affordable price. Bronson started Bebo's with his friend Vince Nannini.
Galena, Illinois
Galena Brewing Co.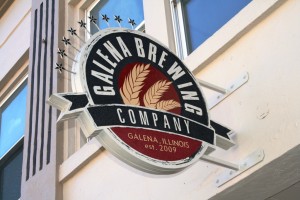 227 North Main Street 
Brew master Jon Wagner keeps eleven fresh brews on tap, serving pub food with a healthy edge: chicken wings are baked (not fried), and gluten-free, vegan and vegetarian items are included on a menu that also includes a great burger! A popular stop for guests and crew of the American Queen.
Davenport, Iowa
200 E. 3rd Street
This historic hotel has had a makeover—and where else can you have jazz brunch or actually go bowling in your hotel with a martini in your hand? The hotel has a supper club named after Davenport native and illustrious Jazz soloist Leon Bismark "Bix" Beiderbecke and includes a coffee shop (with beignets) that serves breakfast all day. But again—love the bowling!
St. Louis, Missouri
9200 Olive Blvd.
Like many chefs I know, Mike Johnson spent much of his career in fine dining. But when it came to doing his own thing, he brought all that finesse to a simple concept—and it is a winner. It may look like a BBQ joint at first glance, but when you see the quality of the blending of the meat for the burger alone—not to mention the pork belly hushpuppies with jalapeno jelly (OMG) and smoked fried artichokes—you know there's someone with some major credentials at the helm!
7036 Clayton Avenue
The Italian immigrants who first arrived in St. Louis would be proud of the reverence James Beard Award-winning chef Patrick Connolly shows for the ingredients they introduced here long ago. Connolly, who returned to his native St. Louis for this new venture, blends all that I love: local ingredients with the skill of a fine chef. 
Memphis, Tennessee
Hog and Hominy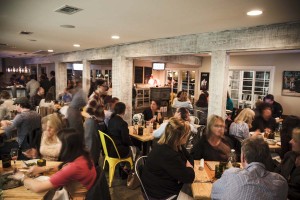 707 W. Brookhaven Circle
Michael Hudman and Andrew Ticer—a dynamic duo—have created a menu from which you want to taste absolutely everything. Combining Italian and Southern—they're too creative to stay in a single cuisine—the results are all over the place in the most exciting way. An added bonus: most ingredients come from farms within 200 miles of Memphis.
Acre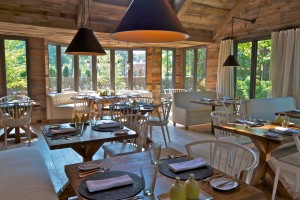 690 S Perkins Road
Chefs Wally Joe and Andrew Adams cook in a style that reflects their shared Southern roots and Wally's Asian heritage and love of world cuisine, seamlessly combined with of hints of Italy, Asia, and the American South, all deeply rooted in classical French techniques. I love this restaurant.
Greenville, Mississippi
Doe's Eat Place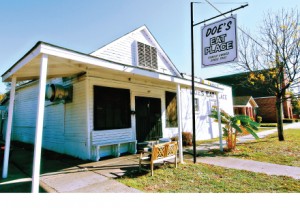 502 Nelson Street
Established in 1941 by Dominick "Doe" Signa and his wife, Mamie, this is a true American story of the survival of the entrepreneurial spirit. From bootlegging to catering to the blacks of the Delta—with steaks being served to the whites in the back of the honky-tonk that served chili. Big Doe Signa retired in 1974 and turned the business over to his sons, Charles and Little Doe. It's still famous for the best tamales and steaks in Mississippi and beyond. 
Natchez, Mississippi
Kings Tavern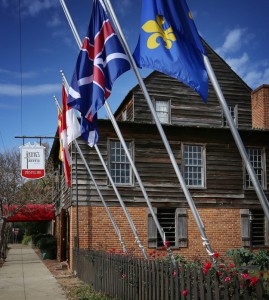 613 Jefferson at Rankin
Yes, my restaurant is my favorite in Natchez. I created Kings Tavern to fill the void of fresh, fresh, fresh in my hometown. We are the only Natchez restaurant without a deep fryer, the only with a wood-fired oven, and the first to do raised beds to grow our own lettuce and vegetables for soups. (Happily, others are starting gardens.) Celebrating the art of the cocktail, we carry only small-batch handcrafted liquors—and we have our own rum distillery. What can I say? I am proud of preserving this 1789 building and the quality of the food I am preparing. The showstopper: the braised brisket flatbread with caramelized onions and a drizzle of horseradish cream. And don't miss our re-created classic desserts, using our house-made ice creams: crème brulee parfait with bananas foster and the black bottom pie with ginger snap crust, dark chocolate ice cream, and bourbon-cream cheese topping.
Biscuits and Blues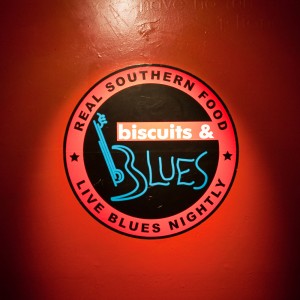 315 Main Street
I started the original in San Francisco, and it's still going strong after 19 years. My brother Peter Trosclair owns the one here, serving the best smoked ribs and chicken, crawfish nachos, and other Southern favorites—including a crawfish beignet and the Natchez beignet filled with vanilla ice cream and smothered in praline sauce. 
Darrow, Louisiana (the River Road)
Houmas House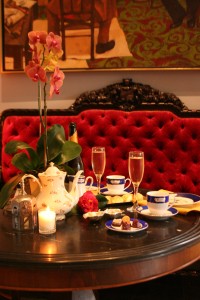 40136 Hwy. 942 
Found in the heart of sugar cane country, this southern jewel offers afternoon tea from 2:00 to 4:30 p.m., elegantly served in the carriage house on the grounds. The amazing historic property and gardens is a must-stop on the River Road from New Orleans to Baton Rouge. 
New Orleans, Louisiana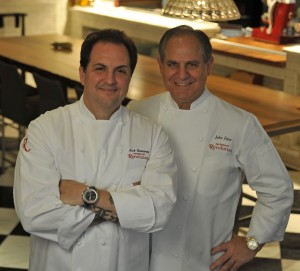 Since New Orleans is home to so many great restaurants, I suggest a progressive evening, with a drink and two small plates at each stop. Begin at the bar of one of my favorites, John Besh's August (301 Tchoupitoulas), then on to John Folse and Rick Tramonto's Restaurant R'evolution (777 Bienville), before finding your way to one of the first, if not the first, to delve into molecular cuisine in Nola, Phillip Lopez's Root (200 Julia Street). Finish your night with dessert and a fine bottle of champagne at the classic Antoine's  (713 St Louis St), where you can hang out in the piano bar—it is New Orleans, after all! 
Other favorites in New Orleans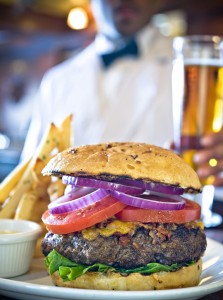 The bar at Dickie Brennan's Steakhouse (716 Iberville) is the place for a perfect burger and perfect martini. 
And at  Sylvain (625 Chartres Street), chef Alex Harrell rocks shrimp and grits and anything else he decides to put on the menu! I still crave his shaved Brussels sprout salad with lemon vinaigrette.