Once upon a time she was described as a "plain Jane three-story shoebox, with windows," but Lake Yellowstone Hotel has enjoyed Cinderella updates through the years and remains—at 123 years old—belle of the ball for national park visitors who want to combine history, comfort and a classy stay on the quiet shore of Yellowstone Lake.
Yellowstone National Park claims title of the world's first national park, being established by the U.S. Congress and signed into law by President Ulysses S. Grant on March 1,1872.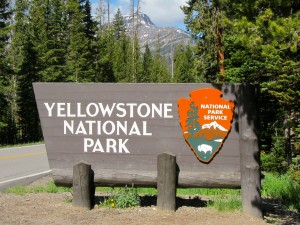 The hotel, built on a site frequented by Native Americans, trappers and Mountain men, followed shortly thereafter, opening with 80 rooms in 1891. 
Originally built as a bare-basic, railroad rest-stop hotel financed by the Northern Pacific Railroad, the property transformed into a grand resort in the hands of Robert Reamer (the architect who designed the majestic Old Faithful Inn). In 1903 Reamer expanded the initial structure and added the iconic columns, fake window balconies and other decorative elements that we see today.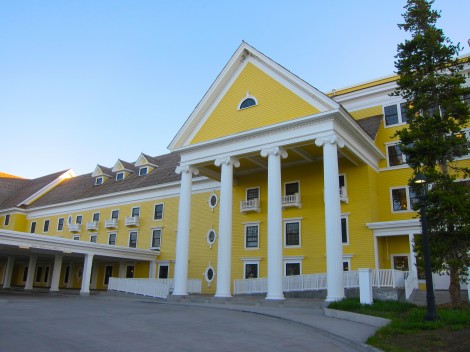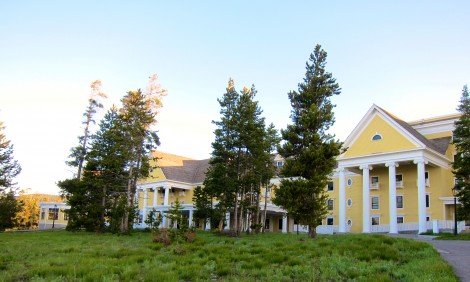 More expansions and updates followed through the years. And all was fully restored in a ten-year project completed in 1991, just in time for the hotel's centennial celebration.
But the most exciting updates of them all took place in the winters of 2013 and 2014, when the hotel was closed to

guests. It's as if the fairy godmother of modern hospitality waved a magic wand and showered the property with contemporary comfort. Because the sunshine-yellow landmark wears a National Register of Historic Places designation, current renovations paid close attention to preserving the hotel's historic past, while, at the same time, making structural changes, expanding some public areas and fully refurbishing guest rooms. Today's guest rooms boast shiny new black and white tile bathrooms as well as a slew of stylish fixtures and furnishing.  And lo and behold, the oldest remaining hotel in Yellowstone National Park now sports Internet service (although, blissfully, there are still no televisions in guest rooms).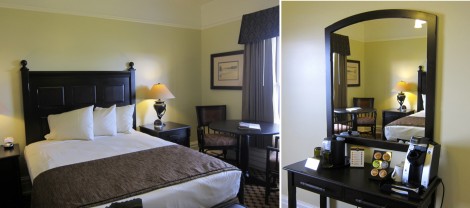 Despite being a cliche, it's true: the more things change the more they stay the same. As in the beginning, Lake Yellowstone Hotel enjoys a glorious setting in the heart of Yellowstone National Park on the pristine shores of Yellowstone Lake, the highest elevation lake in North America.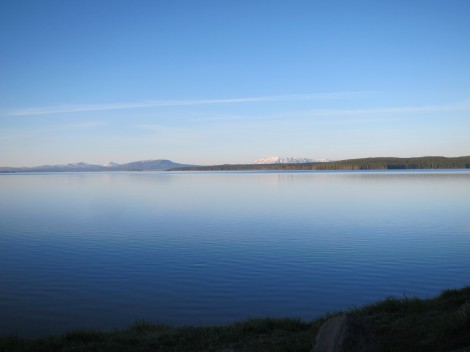 Wildlife wanders freely and sometimes bison and bears stray onto the hotel grounds.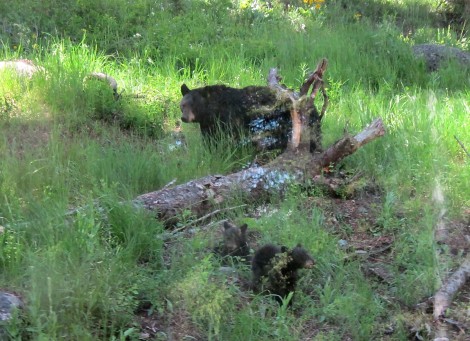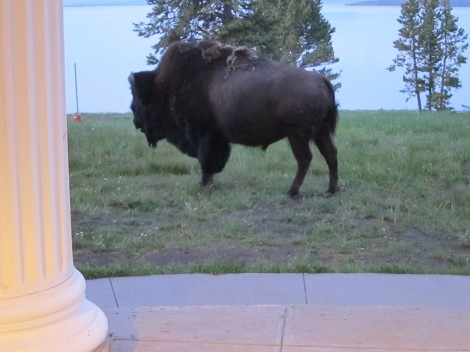 And the glories of Yellowstone National Park are within easy reach for exploring.


Operated by Xanterra, the hotel offers 296 guest rooms and is open from mid-May to early October. As one can imagine, Lake Yellowstone Hotel is justly popular, so book reservations well in advance.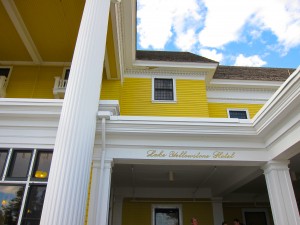 Personal favorite touches of the hotel include:
The light, bright Sun Room lounge with picture windows overlooking the lake and music played nightly by a string quartet or a pianist.

The hotel shop selling spiffy clothing, books and national park souvenirs.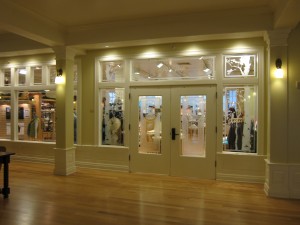 Polished wood floors, original fireplace and comfortable lobby seating.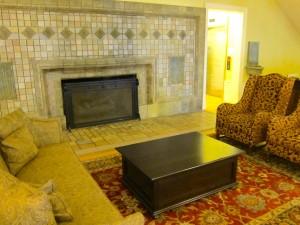 Bear-shaped soap as a bathroom amenity.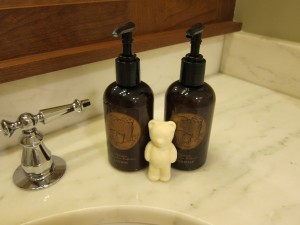 And the bison tenderloin, house-made huckleberry ice cream and hot bread with goat cheese spread served in the 250-seat Lake Hotel Dining Room.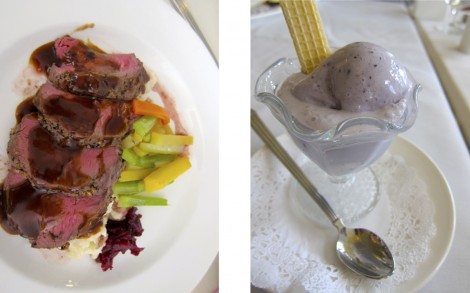 GOAT CHEESE SPREAD FOR BREAD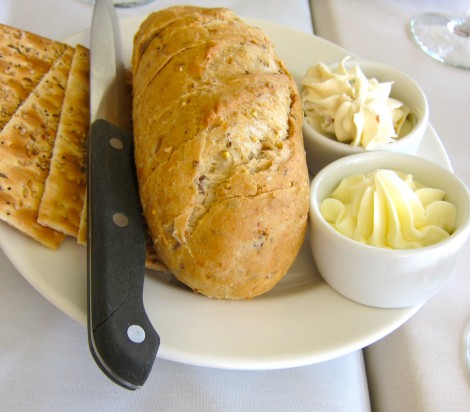 Lake Yellowstone Hotel's signature bread comes to the table with whipped butter and a goat cheese spread. To make the goat cheese spread, hotel chefs beat three different flavoured goat cheeses—-garlic and chive, red pepper and spicy pepper—-together with a little cream until the mixture is the consistency to go through a pasty bag. The hotel buys flavored goat cheese from Amaltheia Organic Dairy in Belgrade, Montana, https://www.amaltheiadairy.com and so could you as Amaltheia offers a mail order service and sells cheeses in select stores along both coasts of the United States. On the other hand, you could make a version of the spread by adding a touch of garlic, chives, roasted red pepper and some hot-pepper sauce to a high quality goat cheese, beating in enough cream to make the cheese a spreading consistency.