Mary had a little lamb
And spinach topped with cheese.
She also had some buttered bread
And seconds on the peas.
She had some cream of celery soup, 
And fluffy mashed potatoes,
And lots of Roquefort dressing
On thickly sliced tomatoes.
She had a wedge of apple pie,
A piece of chocolate cake,
A slice of cherry strudel,
And, then, a stomach ache.
"How simply dreadful," Mary said
As she headed for the door,
"I only had a little lamb,
"I should have had much more."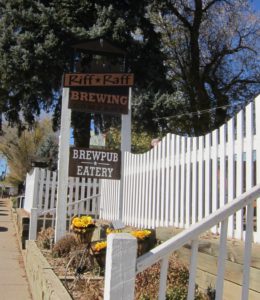 Riff Raff Brewing Company in Pagosa Springs, Colorado,  produces a lamb burger that, despite being huge and rich, falls into the "can't-get-enough" category.
Fans would say that the Brewery's inventive Flagship beers and seasonal taps also leave the imbiber wanting more—and more.
The Big Lambowski ranks as the restaurant's most popular item.
 The brewery calls its beer "Earth Powered Beer," as Riff Raff taps into  the world's deepest hot spring for geothermal energy to heat not only their building, but also their brewing tanks (complicated process, won't go into it here).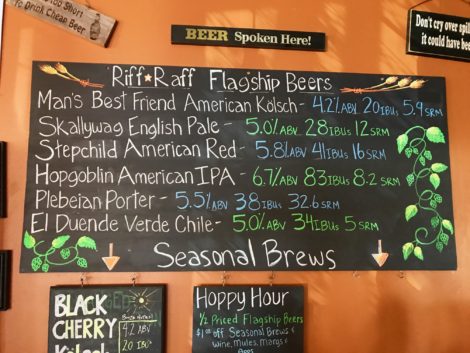 Suffice it to say both the burger and the beers are hot stuff and so worth indulging.
Although the beers might be hard to come by if not in Pagosa Springs, The Big Lambowski–or at least a reasonable fascimile can be enjoyed at home. See for your self with this recipe:
THE BIG LAMBOWSKI
(Adapted from recipes supplied by Riff Raff Brewing Company)
Yield: 6 servings.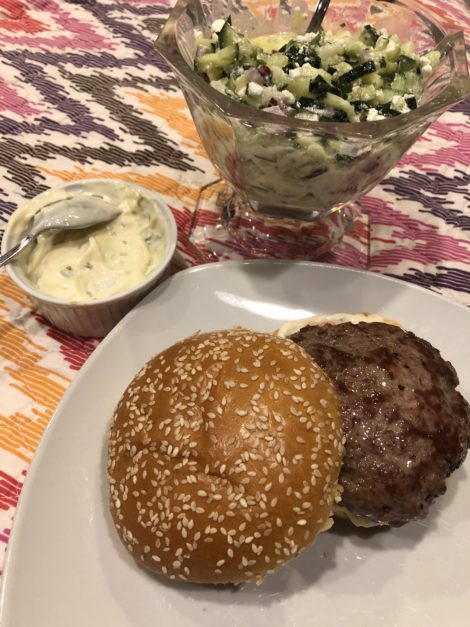 2 to 3 pounds ground lamb 
Salt to taste
White pepper to taste
6 hamburger buns
Lemon Oregano Aioli (recipe follows)
Cucumber Feta Relish (recipe follows)
Form ground lamb into 6 patties, season with salt and pepper, and grill until done as desired. (We like our lamb slightly pink).
Spread Lemon Oregano Aioli on the bottom half of each hamburger bun, distributing the aioli equally among the buns. Put a hot lamb burger on the top of aioli. Mound 1/6 of Cucumber Feta Relish on top of each lamb burger, add bun top and serve immediately.
LEMON OREGANO AIOLI
1/2 cup mayonnaise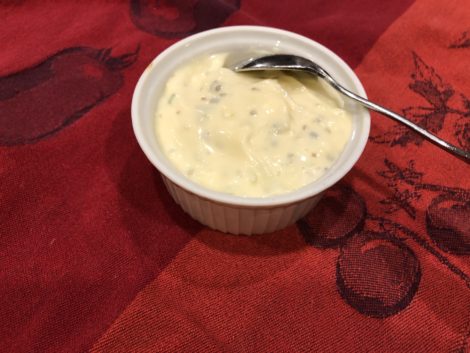 1 tablespoon finely sliced green onions
1-1/2 teaspoons lemon juice
3/4 teaspoon honey
1/2 teaspoon chopped fresh oregano leaves
Salt to taste
White pepper to taste
Put all ingredients in a small bowl and stir until well blended.
CUCUMBER FETA RELISH
2 cucumbers, trimmed, seeded and diced
1 cup crumbled feta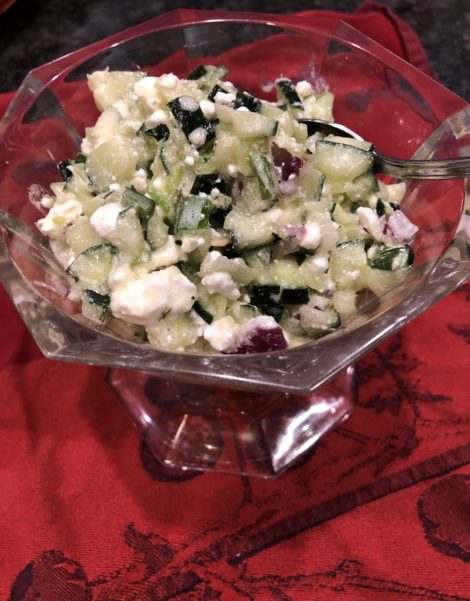 1/2 cup diced green onions 
1/4 cup diced red onion
1 tablespoon fresh thyme leaves
1/4 cup roasted garlic oil (or 1/4 cup olive oil and 2 cloves mashed roasted garlic
2 tablespoons honey
2 tablespoons lemon juice
Salt to taste
White pepper to taste
Put cucumbers, feta, onions and thyme in a medium bowl and toss gently. Drizzle oil, honey and lemon juice over cucumber mixture and toss gently.  Season to taste with salt and white pepper.
For more information about Riff Raff Brewing Company click HERE.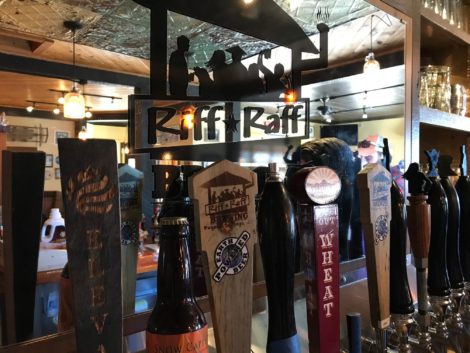 For more information about Pagosa Springs, Colorado, click HERE.