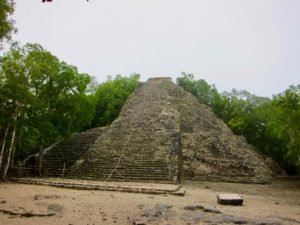 Many years ago my husband and I were at the top of Nohoch Mul Pyramid at Coba (Yucatan Peninsula) admiring the view when we heard a voice drift up from below, "Ya ba wor it?" the voice asked. Looking down we saw a small old woman, hands like parentheses around her mouth, shouting up to us. 
"What?" I hollered back. 
"Is it worth it?" she yelled. 
"Yes," I answered and she appeared grateful when she reached the top, explaining that she aways checks if the view would be worth falling on the slippery climb causing injury or interrupting her trip.
I tell you this because in 2020 I became an "is-it-worth-it experiencer." 
I now ask myself is it worth exposure to Covid by taking that longed-for trip to L.A.? "No," I answer.
Is it worth slipping on ice and catching pneumonia by walking the dog in glacial temperature?" "No," again.
Is it worth being cranky and exhausted by staying up all night to watch just one more episode of the current stream?" "Don't think so," I reason. 
The only question that gets my unequivocal rousing "Yes"  is when I ask, "Is it worth gaining weight and feeling out of control by gorging on Lemon Bundt Cake?"  "Always," I say. Here's why: 
MINI LEMON BUTTERMILK BUNDT CAKES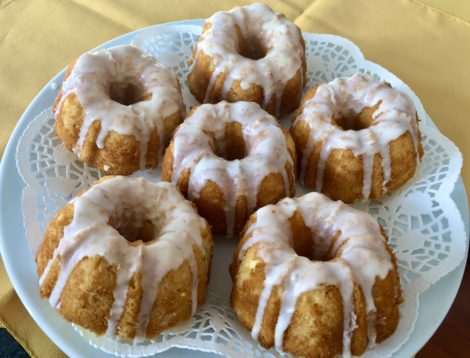 Yield: six cakes.
Cake ingredients:
Shortening to grease bundt cake cups
1-1/2 cups flour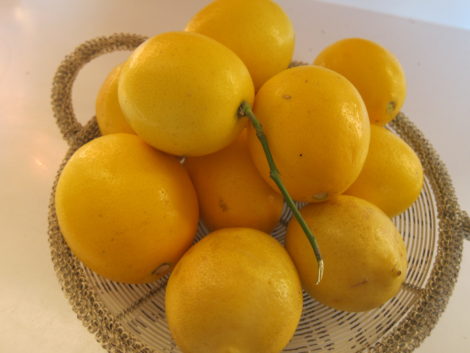 1-1/2 teaspoons baking powder
1 heaping tablespoon lemon zest
1/2 teaspoon salt
1/2 cup butte, room temperature
1 cup sugar
2 eggs, room temperature
2 tablespoons freshly squeezed lemon juice
1 teaspoon vanilla extract
1 teaspoon lemon extract
1/2 cup buttermilk
Syrup ingredients:
1/4 cup freshly squeezed lemon juice
3 tablespoons powdered sugar
Icing ingredients:
1 cup powdered sugar, sifted
About 1-1/2 tablespoons freshly squeezed lemon juice
1 tablespoon cream or milk
Make cake:
Heat oven to 350°F. Heavily grease six cups of a mini bundt cake pan. (Brushing on shortening with a pastry brush helps fill the creases.) 
Combine flour, baking powder, lemon zest and salt in a medium bowl; set bowl aside.
In another medium bowl, with an electric mixer set on high speed, cream butter and sugar together until mixture is pale and fluffy, 4 to 6 minutes. Turn mixer to low and beat in eggs, one at a time. Beat in lemon juice, vanilla and lemon extract. 
With mixer on low speed, add one third of the flour mixture and beat until almost combined. Add half of the buttermilk and beat until almost combined. Repeat with another third of flour and then remaining half of buttermilk and then the last third of the flour. Beat just until combined.
Spoon batter into the prepared cake cups, giving each cavity an equal amount of batter.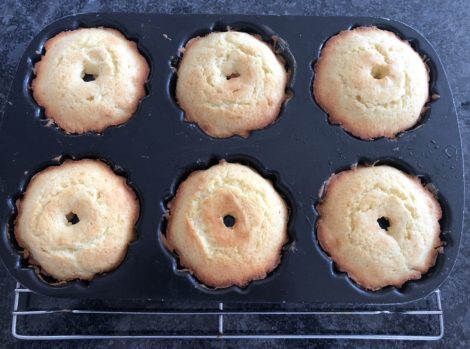 Bake in a preheated 350°F oven until cake is light golden brown and a toothpick inserted in center of one cake comes out with only a few moist crumbs, 20 to 25 minutes. Don't over bake.
Cool cakes in pan for about 15 minutes while you make the syrup.
Make syrup:
Stir lemon juice and sugar together until smooth. Carefully invert cake pan onto a cooling rack to release cakes. Brush syrup on cakes while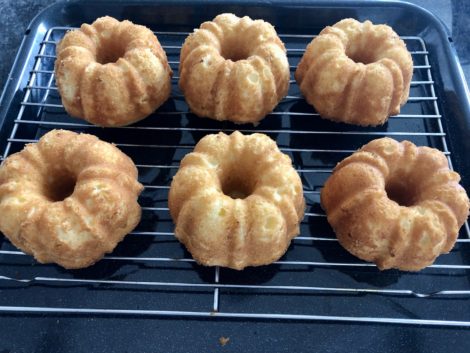 they are still warm. Cook cakes completely.
Make icing:
Put sugar in a small mixing bowl and stir in 1 tablespoon lemon juice and cream. Icing should be thick, not runny. If too thick, add more lemon juice to desired consistency. Spoon icing over top of each cake, giving each cake an equal amount of icing. Let icing set completely before serving.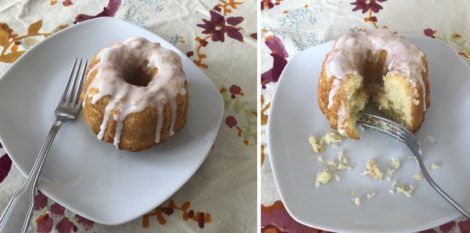 For another wonderful buttermilk cake–this time chocolate, click HERE.