We met in Miami when I was barely into adolescence. Despite being tender and impressionable, I fell deeply in love. Even today, much older and shamefully experienced, my desire remains passionately alive and unrelenting. 
Granted the object of my affection is as rich as sin and rich is a powerful aphrodisiac, but rich isn't all. My love is also super smooth, exceedingly sensual and …well…how should I say it…completely satisfying. I am obsessed. I am made hungry where most I'm satisfied. Once is never enough. All the clichés apply. Just saying the name makes my breath quicken and heart beat faster. Key Lime Pie. 
Fueled by lust, I became wildly promiscuous. I toured the Florida Keys, said to be the pie's birthplace, searching for the one peak-pie experience. I tried the tall, short, thin, plump, creative, traditional, unadorned and accessorized-to-the-max and confess, I loved them all.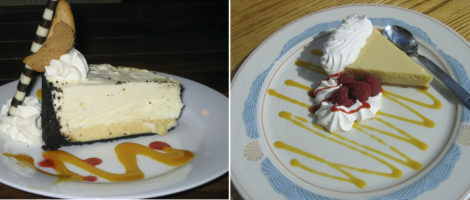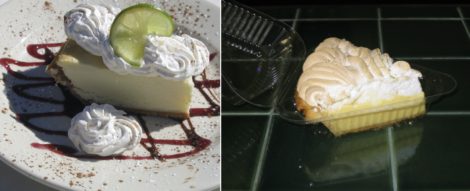 Despite indiscriminate indulging and never settling on a sole, soul-mate pie, one pie remains in my memory as a top contender.


With a crust made of ground cashews and a topping enhanced with fresh orange, the Key Lime Pie from Little Palm Island Resort and Spa is as good as it gets. The resort gave me their recipe and, although it is not my one and only, I have been devote to this pie happily ever after.
KEY LIME PIE
(Recipe adapted from Little Palm Island Resort and Spa)
Yield: 8 to 10 servings.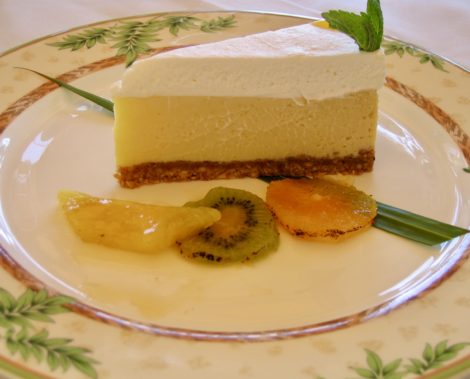 Shortening to grease pan
2 cup very finely chopped or ground cashews
1 cup graham cracker crumbs
1/2 cup plus 2 tablespoons sugar, divided
3/4 cup melted butter
3 cups sweetened condensed milk
9 egg yolks
1-1/2 cups fresh lime juice (preferably from Key limes)
2 cups heavy cream
Zest (finely grated peel) of one orange
Make crust: 
Grease a 9- or 10-inch springform pan. Heat oven to 350°F.
Combine cashews, crumbs and 1/2 cup sugar in a mixing bowl. Add butter and stir until well blended. Pat crumb mixture evenly and firmly over bottom of greased pan. Bake until crust is light golden brown, 8 to 10 minutes. Cool before filling.
Make custard filling:
Reduce oven heat to 300°F.
In a large mixing bowl, beat milk and egg yolks until well blended. Slowly beat in lime juice. Pour mixture over pre-baked crust. Bake in a 300°F degree oven and until custard is set in the center, 20 to 25 minutes. Set on a rack to cool completely. 
Make topping:
Put cream, orange zest, and 2 tablespoons sugar in a mixing bowl and beat until cream is stiff. Spread whipped cream over top of pie. Refrigerate until pie is fully set, at least 1 hour. Cut around edge with a sharp knife and remove ring before serving.