Lucky me. When in Los Angeles, I live just around the corner from the Melrose Umbrella Company.
I watched the bar/restaurant open in 2013 and I watched it flourish happily ever after—winning customers for its casual atmosphere and fabulous creative cocktails.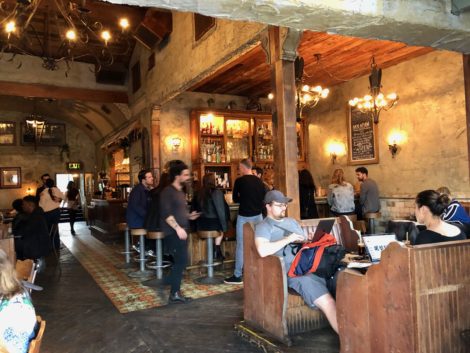 Here's the company's story—as photographed from their menu.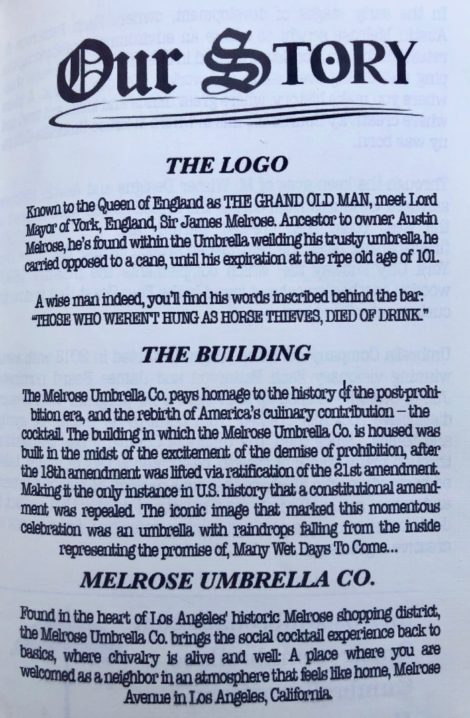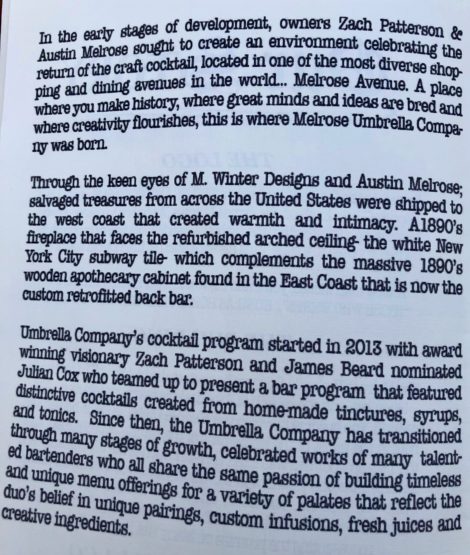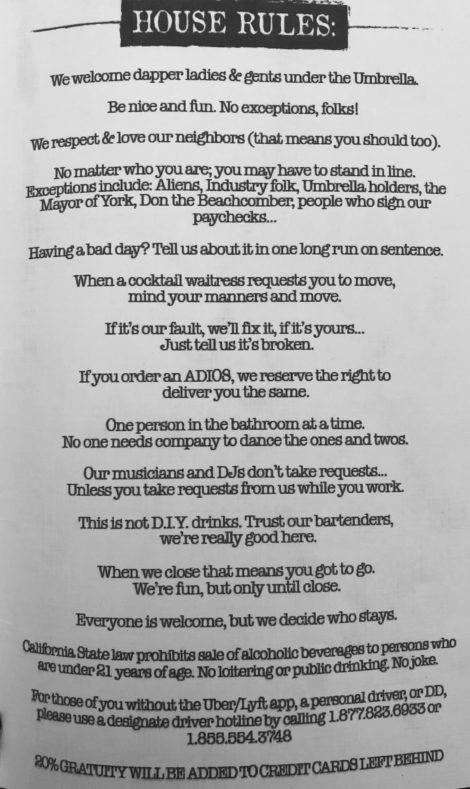 My favorite cocktail remains the Mezcali Me Banana; its listed under "cocktails from the past" as it's been a popular item for a long time.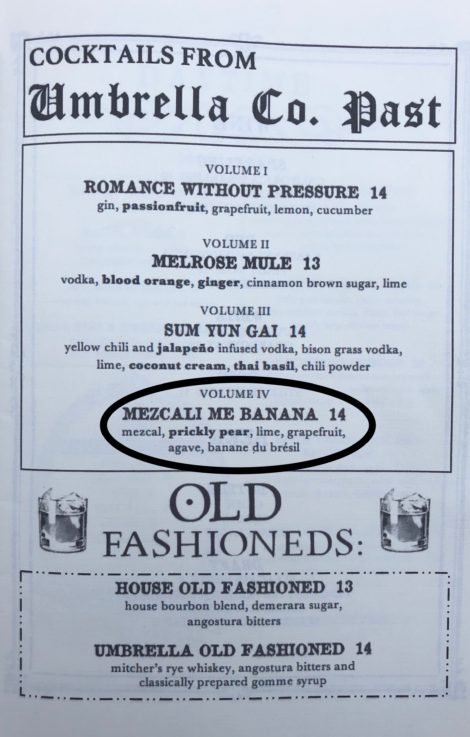 In a spirit of generosity, General Manager Jonny Quintella wrote the recipe for me to pass along to you.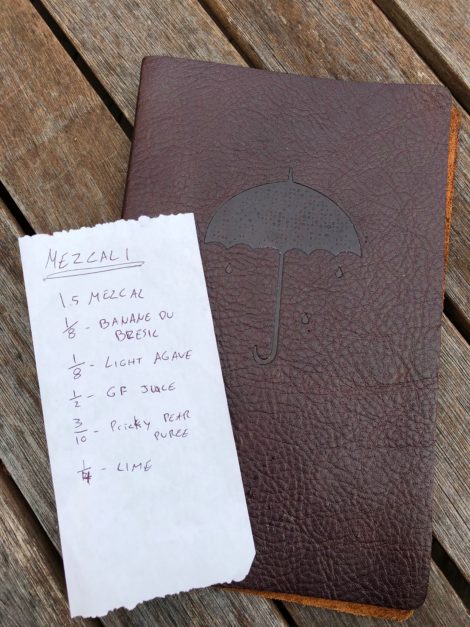 Then he revised what he wrote—several times.
As far as I can tell, below is the final interpretation.
But a word of warning when you are making this drink at home and/or ordering it at Melrose Umbrella Company. The drink inspires one to think like Mark Twain who said, "Sometimes too much to drink is barely enough," but rest assured, the Mezcali Me Banana is as strong as it is luscious. Don't drink and drive.
MEZCALI ME BANANA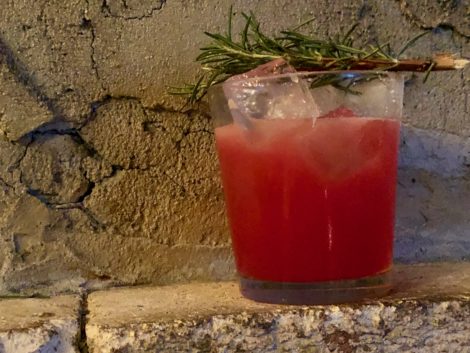 Yield: One luscious cocktail
Rosemary salt
1-1/2 ounces mezcal
1/2 ounce grapefruit juice
1/4 ounce fresh lime juice
A generous 2 teaspoons prickly pear puree
2 teaspoons Banane du Brésil (banana liqueur)
2 teaspoon light agave
A sprig of rosemary, dipped into any high-proof spirit
Wet the rim of an old-fashioned glass and dip rim in rosemary salt. Fill glass with ice cubes.
Put all remaining ingredients (except rosemary) into cocktail shaker. Shake and strain over ice in glass. Dip rosemary sprig in a high-proof spirit (Umbrella Company uses the J. Wray and Nephew brand) and place on top of glass as a garnish.