It's chic and cheap by Paris standards, but those aren't the only draws. Celebrity chef Christian Constant's newish baby bistro, Les Cocottes de Christian Constant, serves casual and creative casseroles popular with locals as well as tourists from around the world.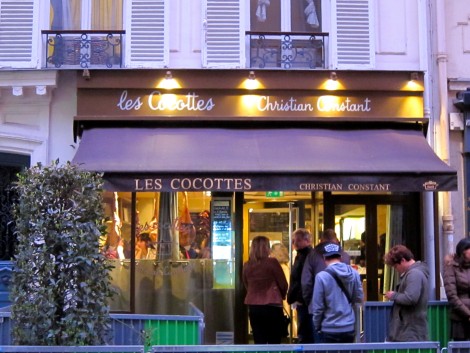 Located in Paris' tony 7th arrondissement, at 135 rue Saint-Dominique, the small restaurant offers casual counter service and some high tables, often shared.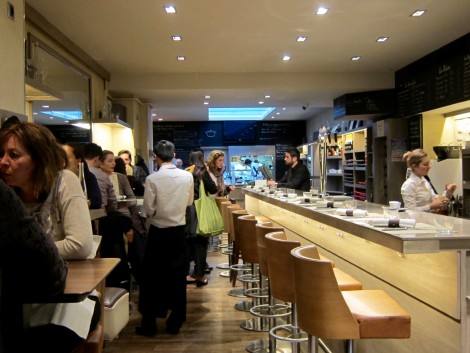 The menu limits choices to a few salads, soups and verrines (succulent small dishes served in glass jars); several starters (such as country style pate);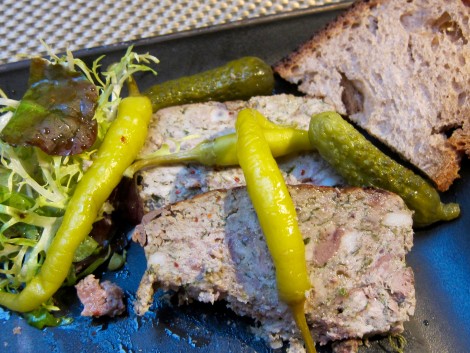 and an array of desserts.
Main courses take the form of cocottes, or inspirational one-dish casserole combinations, attractively served in small cast iron pots (cocottes), which are manufactured by the French company Staub.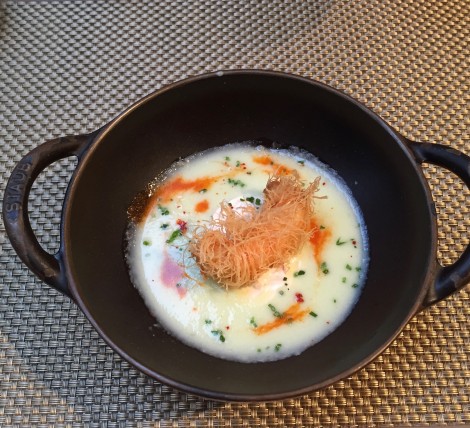 Chef Philippe Cadeau and his capable staff change menu items frequently and daily chef's recommendations are a must…then…again…so is everything else.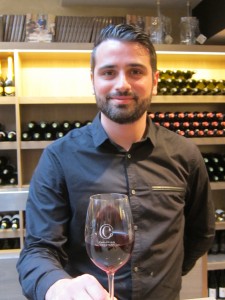 Order wine by the bottle (short list) or carafe or glass—the later served by tap.
To avoid long waits, show up either quite early (at the beginning of service) or quite late (as service winds down).
Unless things have recently changed, Les Cocottes does not take reservations and the place fills fast.
In addition to good food, drinkable wine and a fun dining experience,
the restaurant sells a variety of products including Staub cocottes, logo wine glasses and Christian Constant's cookbooks, from which I copied, for you, a recipe for Les Cocottes signature dessert: la fabuleuse tarte au chocolat de Christian Constant.
CHRISTIAN CONSTANT'S FABULOUS CHOCOLATE TART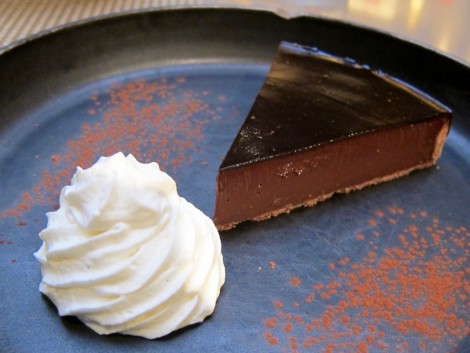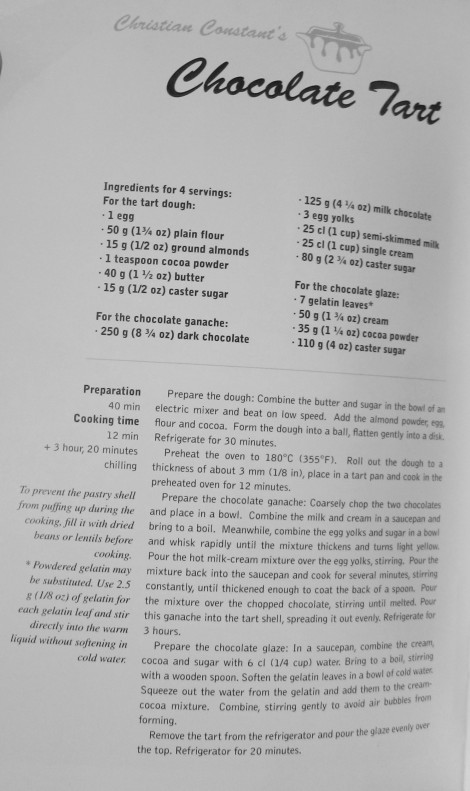 As to lagniappe, the Eiffel Tower sits just around the corner from Les Cocottes and provides magnificent scenery for after dinner stroll.