Taking a photographic safari in South Africa is a once in a lifetime experience, especially if the safari is connected to Sabi Sabi, a private Game Reserve adjoining South Africa's massive Kruger National Park.
Climb onto a land rover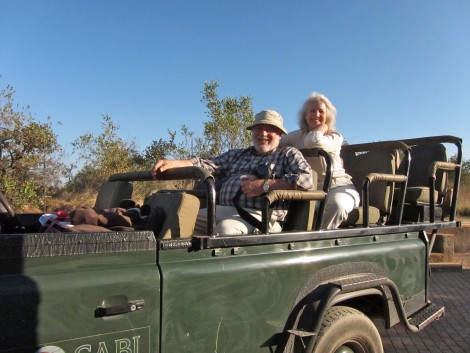 and head into the sandy landscape on a Sabi Sabi safari and a zoo's worth of wildlife will wander by your camera lens.
Lions sleep near dusty roads.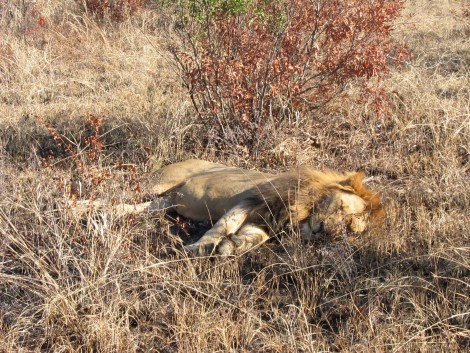 Giraffes graze on leaves growing on gnarly trees.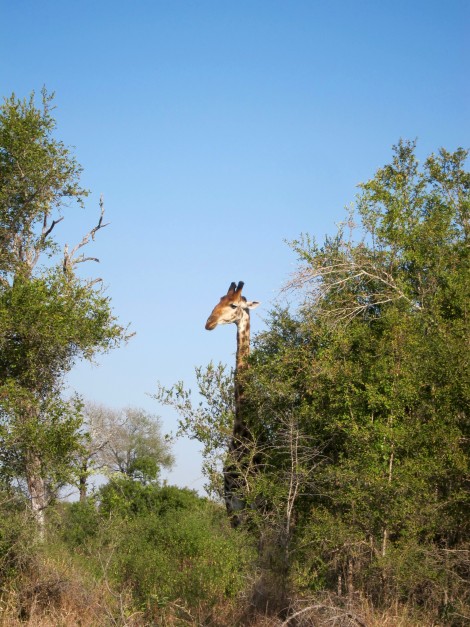 Elephants guide their young through the shrubby bush.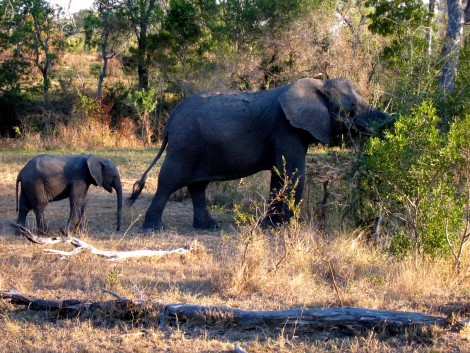 Leopards come so close that one can smell their musty scent.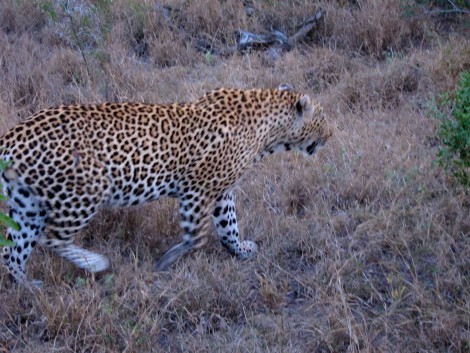 The sightings are so abundant, that one could think Sabi Sabi is a theme park designed by Disney, but to the contrary—all is real, wild, exciting and exhilarating.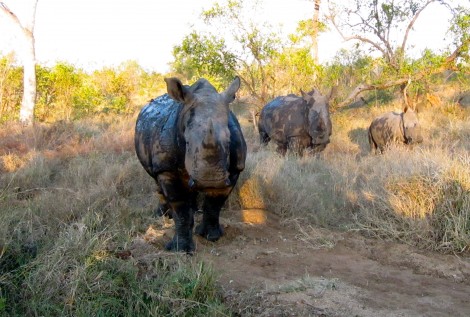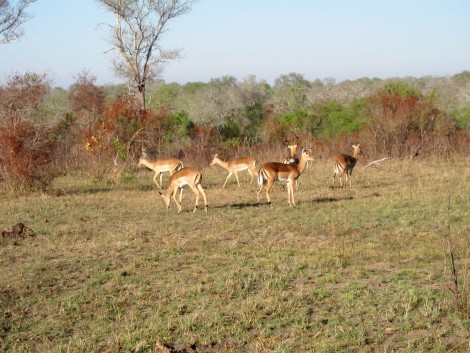 The Big Five (the five most difficult animals in Africa to hunt on foot) crisscross the land unencumbered by fences and thousands of other species thrive in the protected African environment—all to the benefit of tourists seeking to see and photograph wildlife in its glorious natural habitat.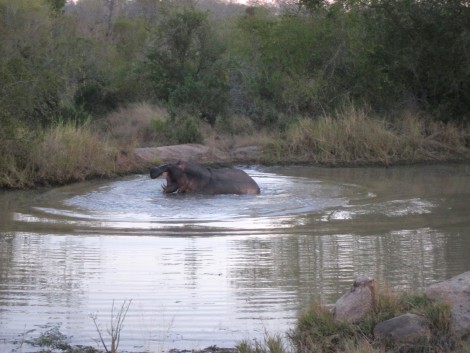 But Sabi Sabi isn't just about the wild and feral. One takes safaris from a base of the reserve's four highly civilized places to stay.
Each property in the Sabi Sabi luxury lodge collection offers similar amenities, including gracious suites, fabulous safaris, and luscious food (see recipe below) and drink.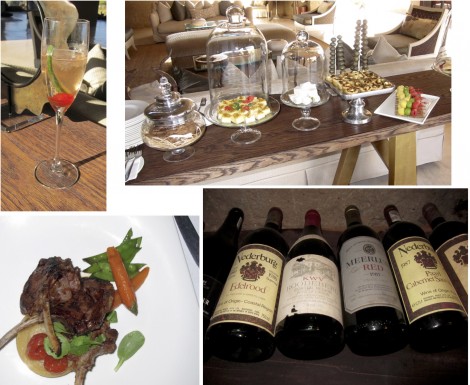 Designed to fit into a "yesterday, today and tomorrow" marketing theme, the four safari properties differ most in size, décor and price.
The eight-thatched suites of Selati Camp sport romantic, historic railway decor and fit the "yesterday" theme. The six luxury suites in Little Bush Camp, and the 25 air-conditioned, kid-friendly suites at Bush Lodge represent the best of "today's" safari lodging. And the 13-suite Earth Lodge thrusts visitors into "tomorrow."
I stayed at Earth Lodge and although I am a writer, I have a hard time summarizing the magnificence of the experience.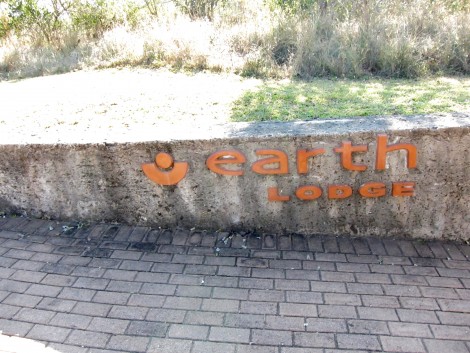 Earth Lodge is a work of architectural genius—a completely contemporary masterpiece built to make the least impact on it's landscape. One can be at the front entrance and not see evidence of any building.
Earth Lodge has been described as "the most environmentally sensitive lodge in Africa." I would say it is also the most dazzling—but then again, I was upgraded to Earth Lodge's Amber Presidential Suite, so I am basing my opinion on unmatched glory.
Sculpted tree trunks weave into the Amber Suite's dining room table, sideboards and bedroom headboard. Huge African beads, hanging on thick threads, accessorize each room. The egg-shaped bathtub overlooks the bush where one can submerge in a bubble bath and watch for animals coming to drink at the suite's outdoor plunge pool.
Although the Amber Suite sits in a class all it's own, the whole of Earth Lodge is a live-in work of art.
Individual suites are sculpted into the landscape as if absorbed by the environment.
Art from natural materials decorate the lodge's open-air main building housing the reception desk, dining areas, bar, boutique and lounges.
Creativity, environmental savvy and a pampering staff
elevate Earth Lodge to a special stratosphere that is nature focused and utterly glamorous, totally natural and engagingly sophisticated.
Although Earth Lodge receives the lion's share of my accolades, the other Sabi Sabi lodges offer exceedingly comfortable stays. Combine a choice of fine accommodations with safaris showcasing a lavish amount of wildlife and Sabi Sabi ranks as an unbeatable destination for travelers wanting both beauty and the beasts.
EARTH LODGE'S POTATO GNOCCHI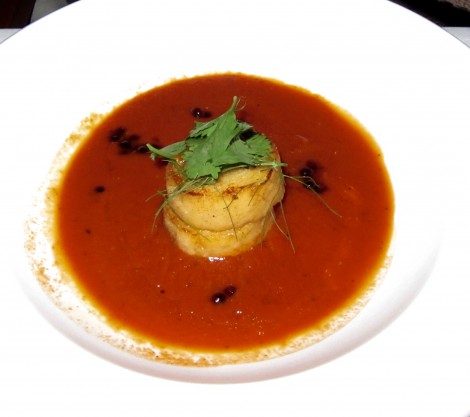 Yield: Serves 12 as first course or 6 as an entree.
Make gnocchi:
Coarse salt
4 russet potatoes
1 large clove garlic
1 to 2 tablespoons butter
1 egg, beaten
Salt
Pepper
About 3/4 cup flour
Preheat oven to 350°F.
Sprinkle salt over the bottom of a roasting pan. Set potatoes on salt. Put in 350°F oven and bake 40 minutes. Prick potatoes with a fork and continue baking until potatoes are fully cooked and "dry," about 20 minutes more. Meanwhile,
set garlic on a piece of foil and roast in the same oven until soft and tender, about 20 minutes.
Cut potatoes in half and scoop flesh into a mixing bowl. Peel garlic and add to potatoes. Mash potatoes and garlic with butter until mixture is smooth. When cool enough to handle, stir egg into potatoes. Sprinkle generously with salt and pepper. Stir in about 1/4 cup flour. Mix well. Knead in enough remaining flour to make a dough that is firm, but not wet nor crumbly.
Divide dough into four portions. Put each portion on a sheet of plastic wrap and roll tightly into a log about 1-1/2 inches in diameter. Tie plastic securely at both ends of log.
Bring a large pot of water to a boil. Reduce heat. Add plastic coated logs to water and simmer for 1 hour.
Gently remove logs from water and set aside to cool. When cool, refrigerate until firm.
Make pomodoro sauce:
Yield: About 2-3/4 cup sauce.
Olive oil
1 large yellow onion, peeled and finely chopped
2 large garlic cloves, peeled and finely chopped
2 bay leaves
3 cloves
10 large ripe tomatoes, peeled and diced (or 1 ( 28-ounce) can whole peel tomatoes, diced)
About 10 basil leaves, slivered
Salt and pepper to taste
Put 2 to 3 tablespoons oil in the bottom of a large saucepan and set over medium heat. When oil is hot add onion. Sauté, stirring often, until onion is translucent and just beginning to brown, about 20 minutes. Add garlic, bay leaves and cloves; sauté, stirring often for 2 minutes. Add tomatoes and their juice to saucepan along with basil. Season with salt and pepper. Simmer mixture, stirring often, 40 minutes. Remove bay leaves and cloves. Season to taste.
If a smooth sauce is desired, let sauce cool slightly, puree in a blender or food processor and then pass through a sieve.
To finish and serve:
Butter
Fresh herbs for garnish
Remove plastic from gnocchi logs and cut each log into 1/2- to 3/4- inch thick rounds.
Melt butter in a large frying pan and sauté gnocchi rounds in butter until beautifully browned.
Put several spoonfuls of sauce in the bottom of large shallow bowls. Top with gnocchi rounds. Garnish with fresh herbs. Serve immediately.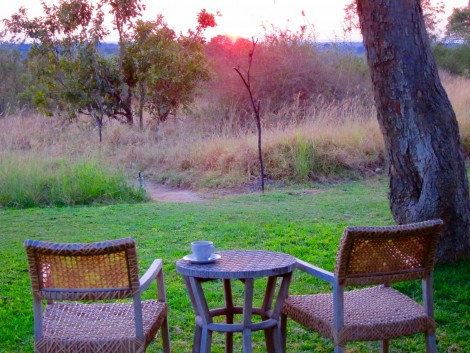 For more Sabi Sabi information: http://www.sabisabi.com.
To customize a Steppes Travel tour:  http://www.steppestravel.co.uk