If you're a golfer, a gardener and/or gourmet, Kohler is the place to be.
If you're an interior decorator, designer and/or plumber, Kohler is the place to be.
If you love luxurious stays, fine restaurants, spa treatments, divine chocolates, Kohler is the place to be. Oh, let's cut to the chase. If it's spring, summer or fall, and you're seeking a fabulous getaway, Kohler is the place to be.
What does Kohler, Wisconsin, have that other Midwest destinations don't have?
First is THE AMERICAN CLUB, a Forbes Five-Star, AAA 5-diamond resort packed with luxurious pleasures.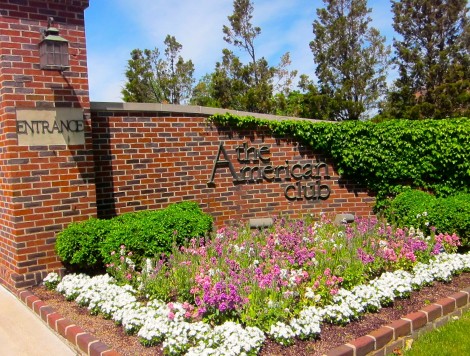 Once upon a time the property served as a boarding house for immigrants working in the Kohler factory (you know, of plumbing product fame). Kohler was a factory town and still is, but the boarding house morphed into a spiffy hotel which opened to the public in 1981. Today's resort pays tribute to the past in spirit while providing guests with every contemporary amenity, including:
Beautifully outfitted ROOMS AND SUITES, all showcasing Kohler fixtures in bathrooms.


TWELVE RESTAURANTS ranging in style from top-of-the-line Immigrant Restaurant to the farm-focused Wisconsin Room and the casual Horse & Plow tavern. (See wonderful recipe for Wisconsin Three Cheese Soup from Horse & Plow below.)
THE GREENHOUSE, an antique solarium imported piece by piece from England and reassembled in the center of the resort. Perfect for consuming morning coffee, afternoon tea, pastries, ice cream and other refreshments as well as newspapers and email.

QUINTESSENTIAL GOLF
Here's where it is folks. Kohler's renowned golf features WHISTLING STRAITS, two 18-hole championship Pete Dye-designed courses: The Straits and The Irish. (The Straits follows two miles of uninterrupted shoreline on Lake Michigan, order cialis online from all 18 holes.) And BLACKWOLF RUN, two 18-hole, Pete Dye designed courses named for their environmental features, The River and The Meadow Valley.


KOHLER WATER SPA, a two-level facility complete with 21-treatment rooms, a 30-foot relaxation pool backed by a waterfall, a plunge pool and a boutique.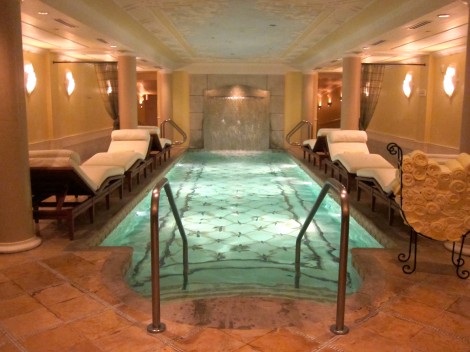 KOHLER DESIGN CENTER, a 35,935-square-foot showcase of Kohler Company products (from the good old days to cutting-edge new).

GARDENS covering about 1000 acres with varied landscapes that include natural areas as well as formal flower gardens and outdoor art.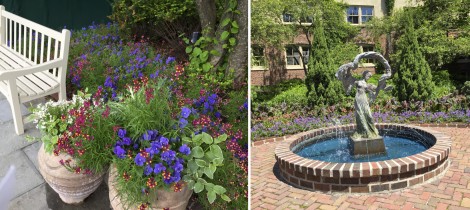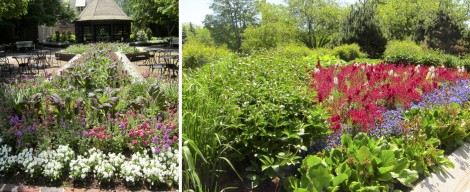 CHOCOLATE as Kohler's grand obsession started in 2007 when Herbert Kohler created the Terrapin, a classic chocolate, pecan and caramel turtle—only better. In fact, Mr. Kohler's Terrapins are the very best turtles ever made (and if you are a chocolatier who wants to dispute the claim, send me samples of yours and I will happily compare).
Today the Kohler Original Recipe Chocolates collection includes several kinds of Terrapins as well other fine chocolate products available on line and at Kohler shops.

THREE CHEESE SOUP
Yield: 6 servings.
1 cup butter
About ½ cup flour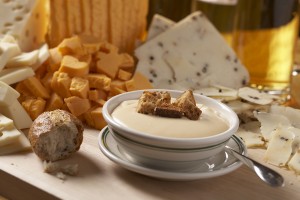 1 quart milk
½ to 1 tablespoon Tabasco
1 tablespoon Worcestershire sauce
12 ounces Wisconsin beer
½ cup heavy cream
2 teaspoons onion powder
2 teaspoons garlic powder
Salt and white pepper to taste
½ pound shredded Wisconsin Cheddar cheese
½ pound shredded Wisconsin Swiss cheese
½ pound shredded Wisconsin jalapeño jack cheese
Croutons for garnish
Make roux: melt butter in a 12-inch sauté pan or skillet and remove from heat. Add flour and whisk until incorporated. Consistency should be like wet sand. If not thick enough, add additional flour. Return to stovetop and cook over low heat, stirring occasionally for 10-15 minutes. Remove from heat and set aside.
In a large soup pot heat milk to almost a boil, but do not let mixture boil. Reduce heat and add Tabasco, Worcestershire sauce and beer. Incorporate well using a whisk.
Add cream and seasonings. Gently heat to almost a boil again, then slowly whisk in small amounts of reserved roux to thicken to desired consistency. (There will be some left over.) Cook over medium heat 10 to 15 minutes.
Gradually add cheese in small handfuls making sure to thoroughly melt and incorporate each handful before adding more. Cook over low heat for 15 to 20 minutes. (Do not let the soup reach a temperature over 150-degrees or it will separate.)
Serve immediately with croutons.
Click HERE for more wonderful recipes from The American Club.