Talk about great museums.  The Buffalo Bill Center of the West, located in Cody, WY,  is as good as as it gets.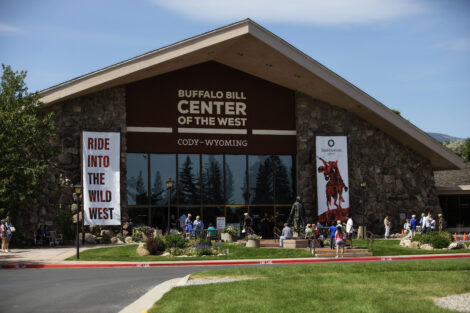 The facility actually holds five separate museums: one devoted to Buffalo Bill, Annie Oakley and artifacts from the American West;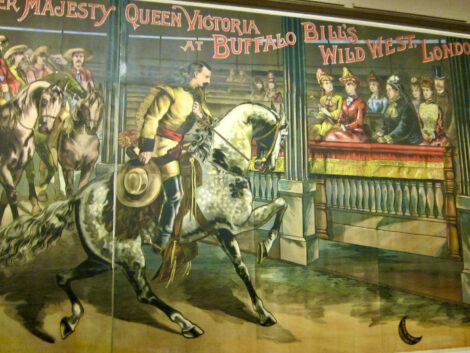 one focused on the Plains Indians;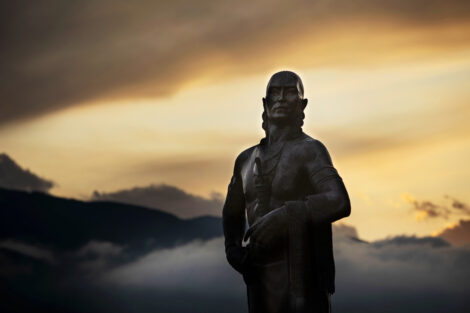 one features Western artists;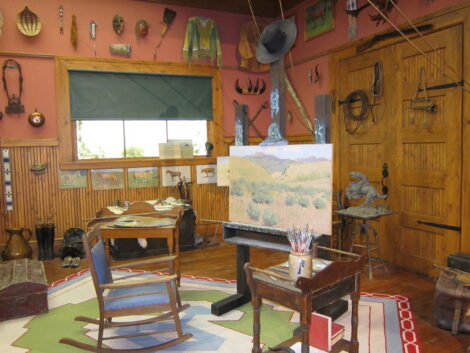 and the two others showcase natural history and firearms.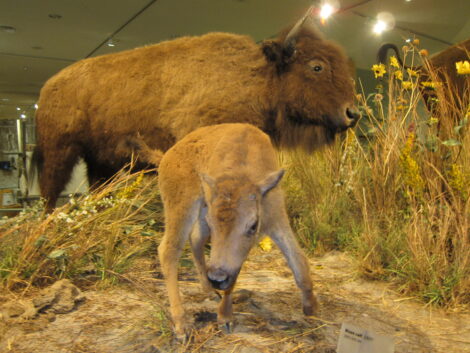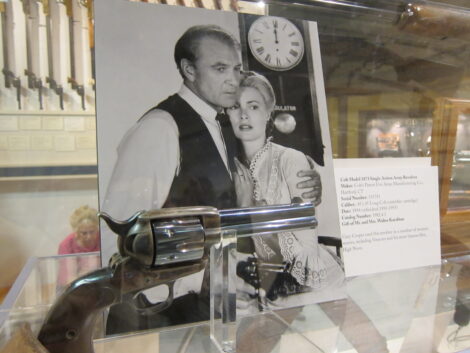 Oh so much to see. So much to learn. So much to value.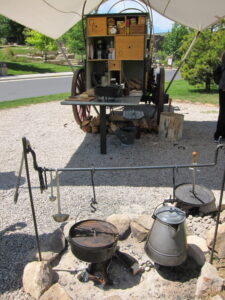 However, despite the importance and educational scope of the organized exhibits, what I loved most about the whole complex sits on the lawn, outside the front door. 
The Center hosts chuck wagon cooking, giving viewers an edible example of home on the range—without a range—the type cooking from cattle drives and covered wagon days.
Loved the stories and history of the chuck wagon—as told by Fred Breisch, volunteer cowboy cook and retired pilot for United States Steel Corporation, and I loved the casual "cooking class" that Fred conducted. He explained how to cook the biscuits on an open campfire, and also told me how to bake them in the oven of my home kitchen.
I opted for the latter cooking method and now have found something that I like even more than the museum complex and it's outdoor chuck wagon experience—-I love love love the biscuits.
DUTCH OVEN BISCUITS
(Recipe from The Buffalo Bill Center of the West)
Yield: 8 to 10 biscuits.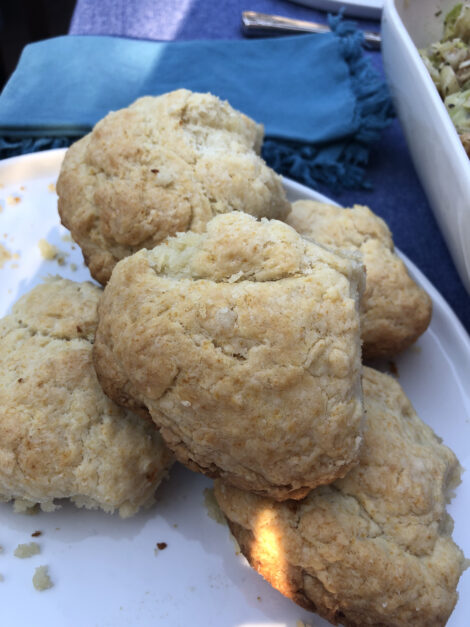 Shortening (lard is best, but Crisco will work)-16 tablespoons for biscuit dough and more for greasing Dutch oven
4 cups all-purpose flour plus additional flour for kneading dough
2 teaspoons baking powder
1 teaspoon salt 
1 to 1-1/2 cups milk or water
If cooking over and open fire, start preparing fire before mixing biscuit dough.
If cooking in a conventional oven, preheat the oven to 400°F.
Generously grease bottom and up 2 -inches of side of a 12-inch cast iron Dutch oven.
Put 4 cups flour in a large mixing bowl. Stir in baking powder and salt. Drop 16 tablespoonfuls of shortening in different places over top of flour. With your finger tips, rub shortening into flour until mixture is in coarse crumbs. (Don't over work mixture.) Distribute 1 cup milk over top of flour mixture and stir with a wooden spoon, adding more milk as needed, until mixture forms a sticky dough. Sprinkle dough with flour and knead lightly, adding more flour as needed, until dough is smooth and not sticky. (Try not to handle the dough too much. The lighter the touch, the lighter the biscuits.) Pinch off tennis ball size pieces of dough and flatten to about 1/2-inch thick rounds. Put rounds in greased Dutch oven; the biscuits can be touching, but not tightly packed. 
To cook over an open fire: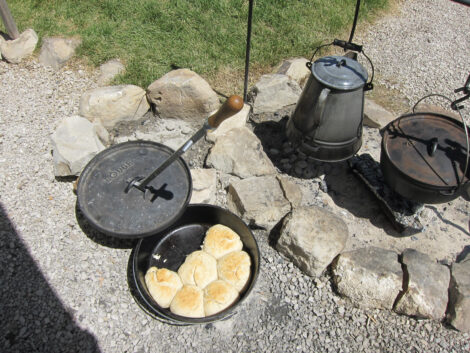 Light about 21-25 pieces of charcoal.
When charcoal briquettes are covered with white, arrange 7 pieces of charcoal in a circle on your fire surface. Set Dutch oven above charcoal circle—almost but not quite touching hot coals. (The oven needs to be just above the coals. If your Dutch oven does not have legs, you can rest the oven it on a rack above the coals or on bricks or stones so that the bottom does not sit directly on the coals.)
Put lid on Dutch oven and arrange about 14 pieces of hot charcoal in a circle on lid. Let cook for about 10 minutes,  Lift oven, rotate it a quarter of a turn and replace above hot coals. Rotate lid a quarter of a turn in the opposite direction of the turn you gave oven. Continue cooking about 20 minutes more or until biscuits are golden brown, rotating oven and lid once or twice, while cooking.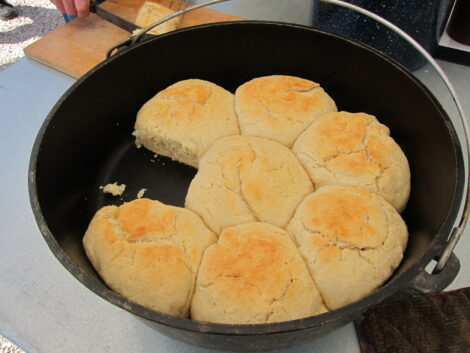 To cook in an oven: 
Place Dutch oven in a preheated 400°F oven, and bake, uncovered, until biscuits are golden brown, about 30 minutes. 
For more information about the Buffalo Bill Center of the West, click HERE.
For more information on Cody, WY, and a fabulous recipe for a mojito margarita click HERE.