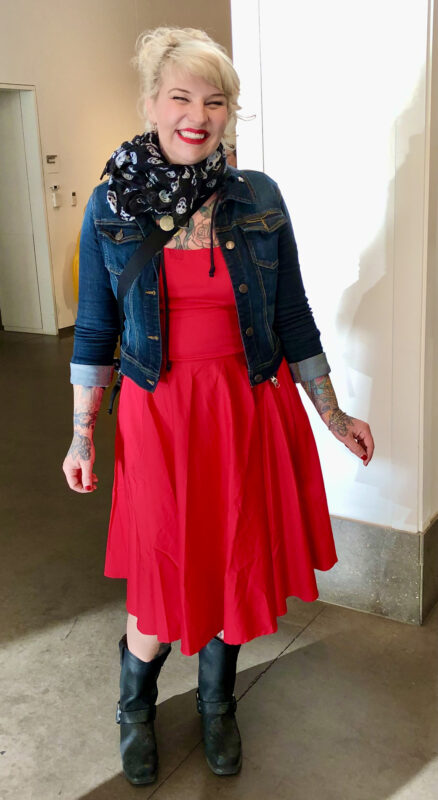 What a spark! What a charmer! What pizzazz! 
Molly Wellmann is bar none the most spirited woman I know. And it's not just because this Cincinnati local won the Nightclub and Bar Media award for Best Bartender/Owner in the Nation and that Bon Appetit magazine says her bar is the best in Cincinnati or that she penned an ultimate cocktail tome Handcrafted Cocktails. Its more because of her intoxicating personality, buzzy charm and extravagant mix of interests.
The "Bar Queen of Cincinnati,"as Molly is affectionally known, owns Cincinnati's heavily awarded bar, Japp's, located on Main Street, in the heart of Cincinnati's historic Over-the-Rhine neighborhood. 
The bar started life in 1879 as a wig shop owned by a fellow named John Japp. The property flowed through several owners, some decline and various reincarnations before Molly took over, opening Japp's in 2011 and making the bar a Cincinnati favorite.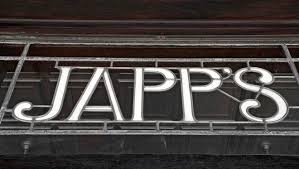 Schooled in nutrition, Molly is a self-taught mixologist, history buff and consummate storyteller. She confesses an obsession with not only "Old World" cocktails made between 1700s and 1950s, but also the stories behind them. Molly said that making a cocktail is like painting with flavors and that she loves telling people the stories behind their cocktail so that people get an "experience" and not just a drink.
She uses old fashioned classic cocktails as a base for invention, mixing, stirring, shaking, pouring only the highest quality ingredients in her cocktail updates.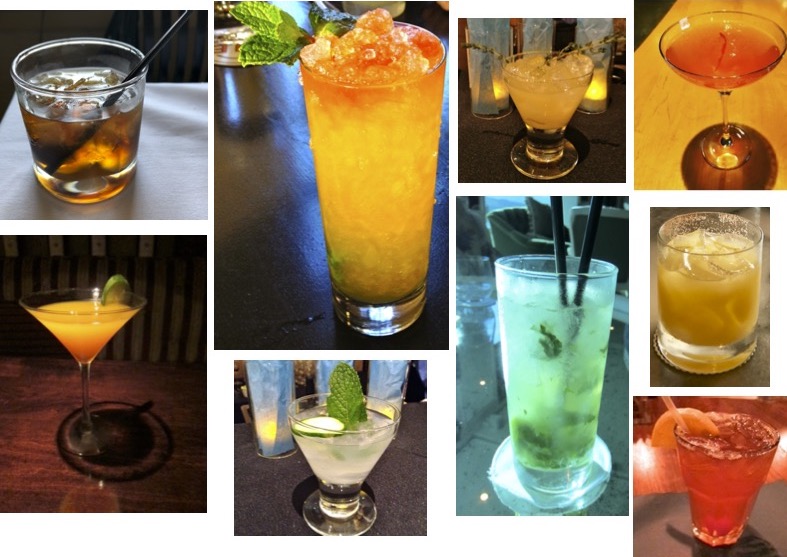 Not one to lounge around during Covid closures, Molly shot 5 O'Clock Tales, a series of short videos with cocktail stories and recipes to run on her social media outlets. She developed the series, as she said, to avoid going stir crazy (pun intended) and as a fund-raiser for her bar staff while Japp's was Covid closed. People can pick up cocktail "kits" from Japp's to make the 5 O'Clocktails at home, or can just follow Molly's advice and use their own home stash. 
HEMINGWAY DAIQUIRI (Recipe from 5 O'Clock Tales)
Yield: one serving.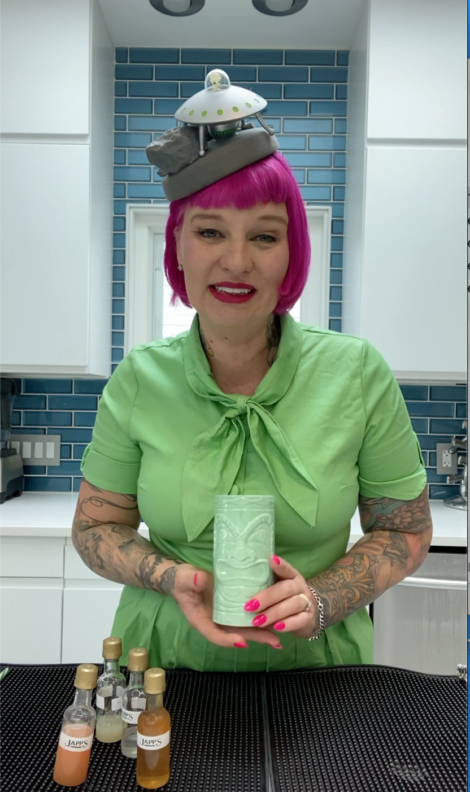 1-1/2 ounce Bacardi four-year-old rum
1 ounce fresh squeezed grapefruit juice
1/2 ounce maraschino liqueur
1/2 ounce fresh squeezed lime juice
Put rum, juices and liqueur in a cocktail shaker. Fill shaker with ice. Shake vigorously. Strain mixture into a tiki cup filled with ice. Add a straw. 
Tune in HERE   to see some of the cocktail segments as well as  some of Molly's wild and unique dressing choices.
Click HERE to learn more about Molly.

Click  HERE to buy a copy of Handcrafted Cocktails: The Mixologist's Guide to Classic Drinks for Morning, Noon & Night from Amazon (disclosure, I may make a commission from the sale).