Can't help it. Whenever I would make chocolate chip cookies, I would eat so much of the dough as to almost halve the cookie yield. Today that's not necessary. I cut to the chase and just make the dough—an edible version, of course—without raw eggs—without raw flour.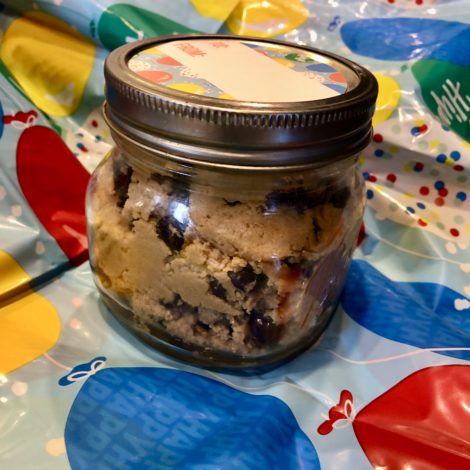 I try not to make the treat too often as I am addicted and eat far too much. However, I made a batch on my last birthday as a Covid19 replacement for cake. I am embarrassed to say that I used my birthday as an excuse to eat the whole bowlful by myself before I could share with birthday well-wishers. The gluttony almost made me sick. On the other hand, the gluttony also made me divinely happy and I am delighted to share the recipe—even if I wasn't willing to share the real deal.
EDIBLE COOKIE DOUGH
Yield: 1 to 6 servings.
1 cup all-purpose flour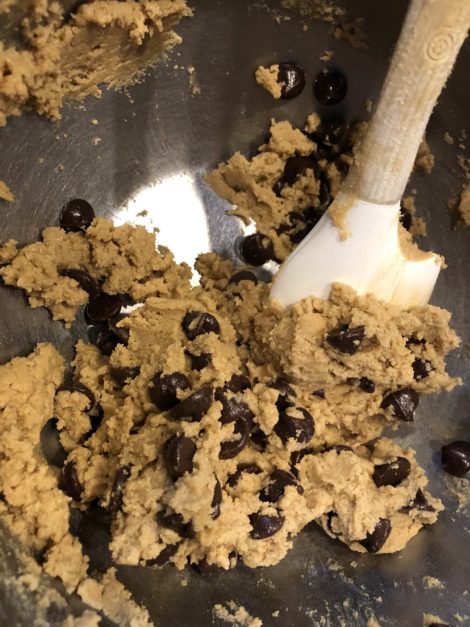 1/2 cup salted butter, softened to room temperature
1/2 packed cup dark (or light) brown sugar
3 tablespoons granulated sugar
1 teaspoon vanilla extract
1 tablespoon milk 
1/2 to 1 cup chocolate chips 
Put flour in a microwave safe bowl and microwave on high for 30 seconds.  Stir flour and microwave another 30 seconds. Set flour aside to cool.
Put butter in a mixing bowl, slowly beat in sugars. Continue beating until sugars and butter are very well blended. Beat in vanilla and milk. Stir in flour and then chocolate chips. If necessary to firm texture, chill for 15 minutes before eating.
Refrigerate leftovers (yea, right)  in a  covered container and if necessary, to soften texture, bring to room temperature before eating.