Lately, confined by the pandemic, I've been dreaming of Grand Residences Riviera Cancun, a 5-star resort located in a private enclave on the Riviera Maya, a 10-minute drive from downtown Puerto Morelos.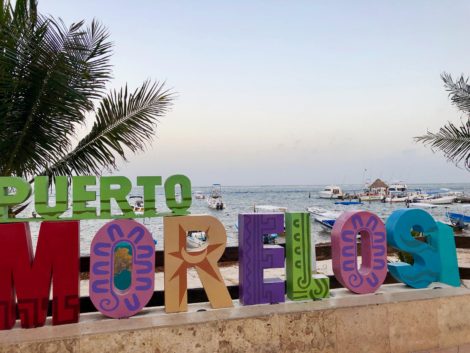 Here's a place I would like to be confined. The resort offers gracious suites with large bedrooms, beautiful bathrooms, fully equipped kitchens, dining/living room combinations and balconies overlooking the Caribbean Sea.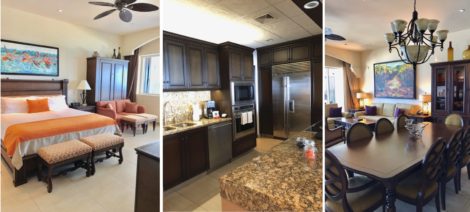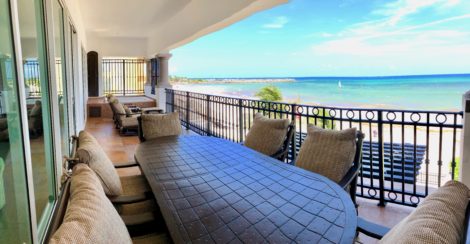 The atmosphere is intimate. The pool is so spacious as to seems private.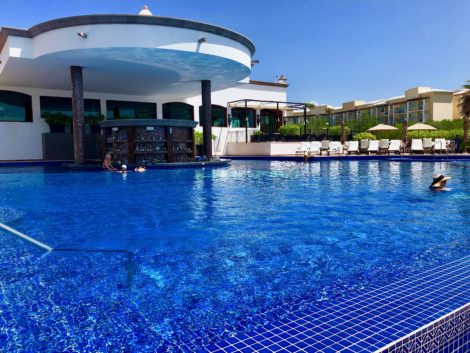 The beach feels mine alone.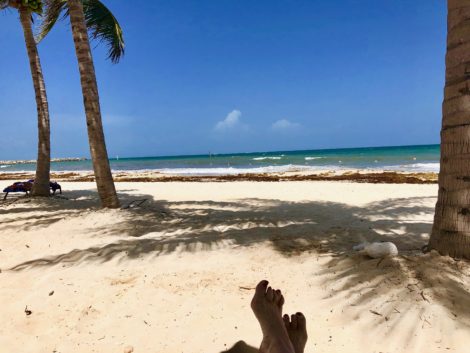 The whole resort is a delight, but it's the food that sends me into ecstasy.  
Although I enjoyed casual pickup dishes at the beach bar, as well as the Mexican specialties at the main restaurant, a special dinner presented at the resort's gourmet restaurant, El Faro Grill, was above and beyond—a gift to the gourmet—a grand adventure for the culinary traveler.
Hard to describe it, but I shall try.
Executive Chef Rafael Borbolla applied international cooking techniques to local ingredients, making each of the six courses not only authentically Mexican, but also artistically original.
For example, Borbolla served the first course of bay langoustines with a chorizo crisp, tomato jelly, lime foam and aguachile granita.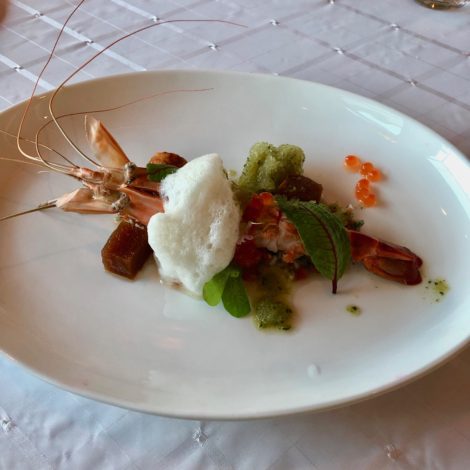 The third course offered duck confit with dried cashew fruit mole sauce, chipilin herb tamale and baby carrots.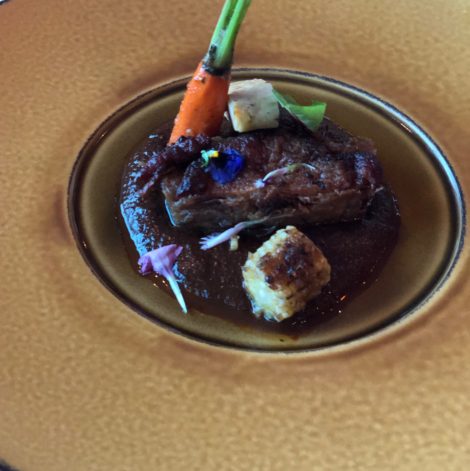 Fourth came the blackened beef fillet with potatoes, escamoles, bone marrow, asparagus and a smoky sauce. (Despite relishing the taste, I am embarrassed to admit that stopped eating the sweet, buttery, barley-like escamoles when I learned that the delicacy was ant larvae.)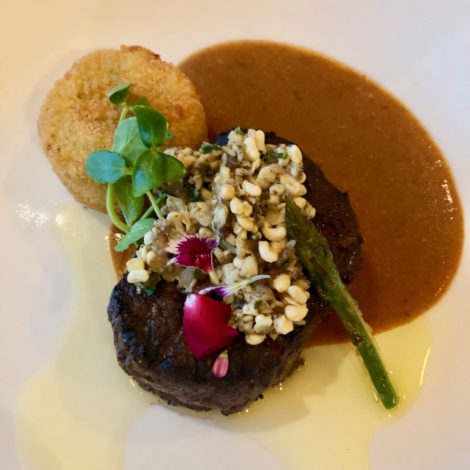 To top off the evening with exceptional style, Pastry Chef Alicia Guzman made a dense pound cake perfectly shaped as an ear of corn with a white chocolate husk. She garnished the masterpiece with candied pumpkin, an array of local nuts and seeds and tortilla ice cream.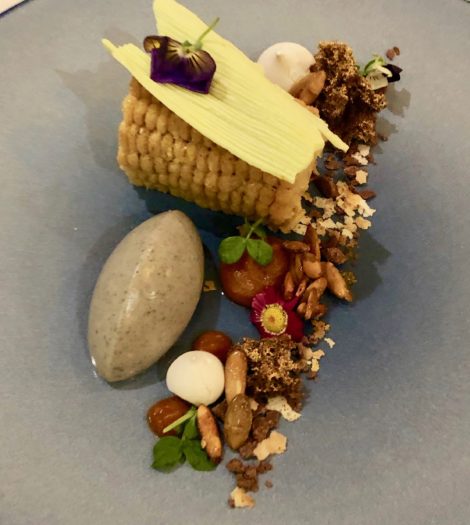 As if food perfection wasn't enough, Sommelier Javier Moreno matched each course with extraordinary French and Mexican wines.
Oh my! Heaven. The stuff of sweet dreams. Thank you:
I didn't get recipes from the dinner as the dishes were much too local, intricate and unique to be reproduced, but I do have two Grand Residences signature drink recipes to share.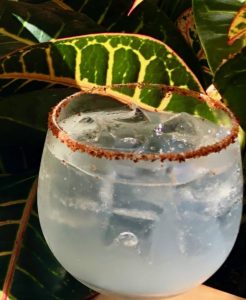 You can find information about buying and drinking tequila and a recipe for the resort's habanero margarita by clicking HERE.
And  you can find the resort's dreamy, creamy Almond Passion cocktail recipe here: 
GRAND RESIDENCES'S ALMOND PASSION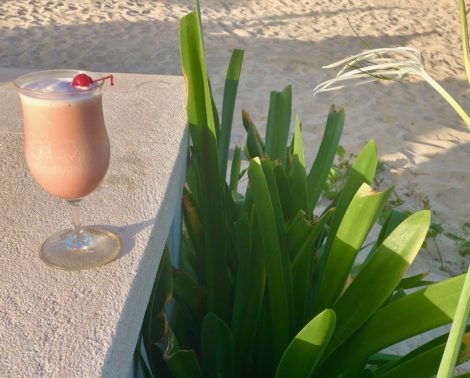 Yield: one drink (and one is never enough).
Put in a blender:
2 ounces evaporated milk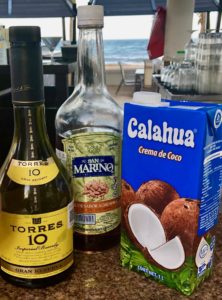 1 ounce vodka
1 ounce almond liqueur
1 ounce cream of coconut
1 ounce Torres 10 brandy or similar
1 tablespoon grenadine
Blend until ingredients are well combined.
Add lots of ice to the blender and blend until mixture is slushy. Pour into a Hurricane glass. Garnish with a maraschino cherry. Enjoy.