Not just a pretty face, the buttercream sugar cookies sold at The Southern Grind Coffee House are as divine to devour as they are beautiful to behold.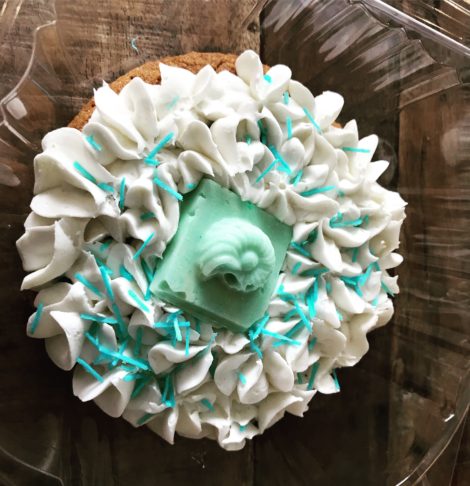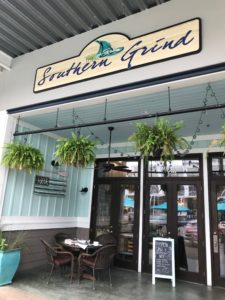 The Southern Grind sells a wealth of products at two locations in Orange Beach, Alabama. Among the goodie—coffee of course, homemade sweets and a generous menu of breakfast and lunch comfort foods. Non-edibles include such delights as gifts, art and home accessories. Although the shops bulge with enchantments, my favorite of all the offerings remain the shops' buttercream sugar cookies.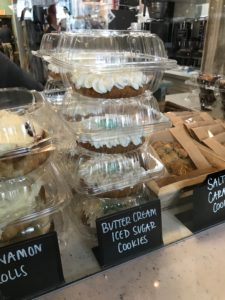 Keep in mind that the cookies' crunchy buttery base is good enough to eat unadorned, but turns into the spectacular when dressed for a party in The Southern Grind's meltingly soft, marvelously sweet icing. Also note that although The Southern Grind cookies charm with their sea-side designs, you can change the shape and coloring to create perfect treats to celebrate a slew of special occasions including Easter, Christmas and the Fourth of July. Oh my. So pretty! So good! So useful!
Ever generous, Jim McPhillips, owner of The Southern Grind, shared his recipe with us. (I've rewritten it just in case the photo is too small to read and I've added a little information after checking with Jim.)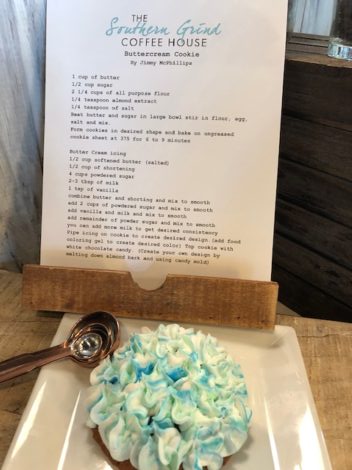 THE SOUTHERN GRIND COFFEE HOUSE BUTTERCREAM SUGAR COOKIES
Yield: This recipe makes about  24 round cookies. The number depends on the size of the cutters and the way the dough is cut. 
1 cup butter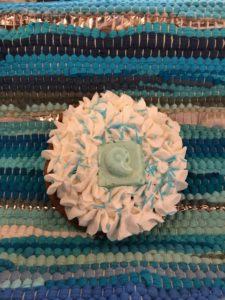 1/2 cup granulated sugar
1 egg
1/4 teaspoon almond extract
1/4 teaspoon salt
2-1/4 cups all purpose flour
Cream butter and sugar. Add egg, almond extract and salt and beat until well blended. Add flour a little at a time and beat until just blended. Gather dough into a ball. Wrap in plastic and chill before rolling. 
Heat oven to 375°F. 
Roll dough about 1/4-inch thick and cut into desired shapes. Place cut dough on an ungreased baking sheet. Bake in a preheated 375°F oven until cookies are light golden brown around edges, 6 to 9 minutes. Cool completely before icing.
BUTTERCREAM ICING
1/2 cup salted butter, softened
1/2 cup shortening
About 4 cups sifted powdered sugar
2 to 3 tablespoons milk
1 teaspoon vanilla 
Food coloring 
Candy decoration, optional
Combine butter and shortening and beat until well blended. Add 2 cups powdered sugar and beat until mixture is smooth. Add milk and vanilla, beat until well blended. Add another 2 cups sugar and beat until smooth and well blended (Beat in more milk or powdered sugar if necessary to have a proper consistency for piping.) Add food color as desired. Pipe icing in a decorative pattern on top of cool cookies.  Add candy for decoration if desired. 
Other favorite things in Gulf Shores/Orange Beach, Alabama
THE BEACH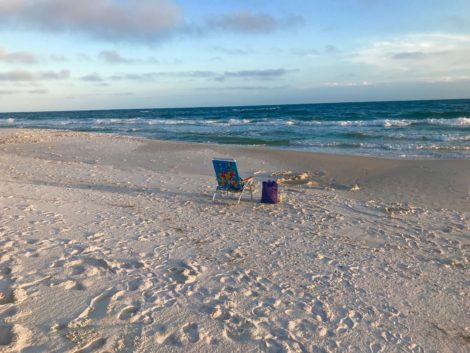 BOOZE

 

Click HERE for some of the best recipes.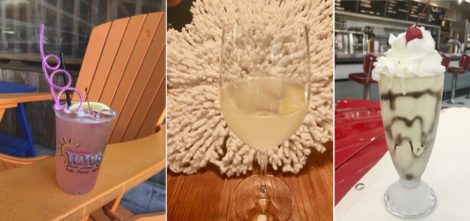 OYSTERS Murder Point if you can get them.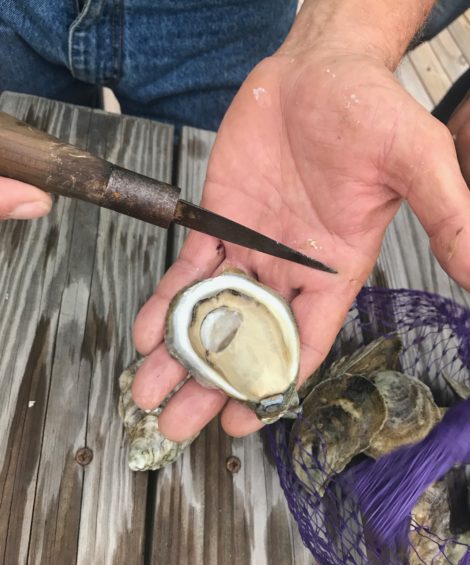 and 
THE LODGE AT GULF STATE PARK
Located directly on the beach, within Gulf State Park in Gulf Shores, this new kid on the block sets a high bar not only for State Park stays, but also upscale Alabama Gulf Coast accommodations.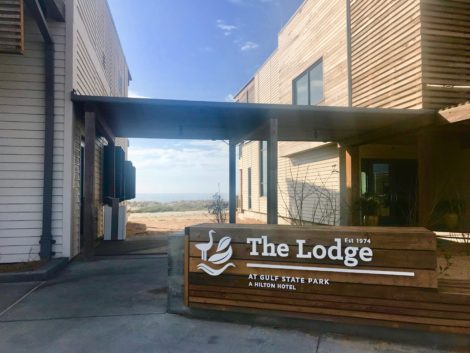 The property includes all of the amenities of a trio of different type accommodations. It's a Hilton hotel that offers the brand's exceptional service, room amenities and meeting spaces. It's a state-owned lodge, with a casual, welcoming attitude focusing on nature, outdoor activities and environmental as well as sustainable issues. And it's a luxury beachfront resort with all the enhancements instrumental to a fun-packed, waterside vacation.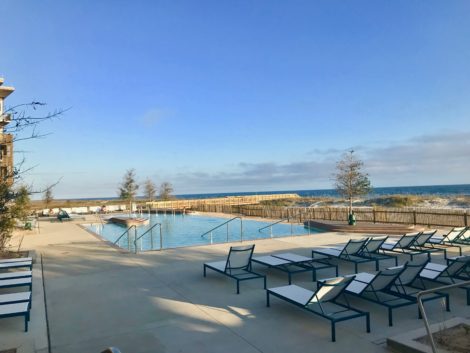 Opened in 2018 to replace the original Lodge, built in 1974 and destroyed by Hurricane Ivan in 2004, the hotel/lodge/resort features 350 rooms including 20 suites; five dining options; an assortment of open-air or window-filled public spaces designed to maximize light and form a union between indoors and out.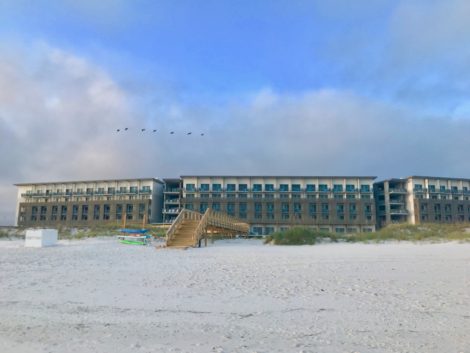 For more information click below: 
THE SOUTHERN GRIND COFFEE HOUSE