Of all the travel products and paraphernalia that Sweet Leisure sampled and scrutinized lately, two rise to the surface like cream. Take one to the beach, the other on the road. But before I tell you about these useful products, I have to add a disclaimer. These are not ads. I am not paid (Damn!).
FOR THE BEACH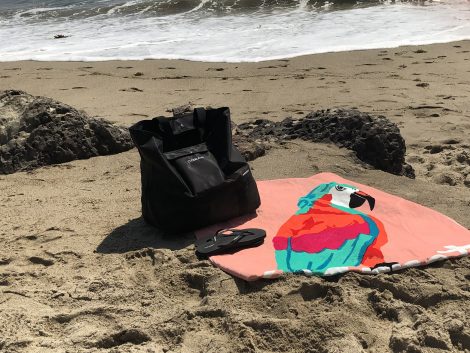 The CGEAR TOTE II SAND-FREE BAG
is strong, sophisticated and stylish, but even better, it's practical. Here is a good looking beach bag that offers enough space for towels, sunscreen, wine, books, picnic edibles (cookie recipe below), and other beach essentials. As to the unique part, the bag has a woven-base that sheds sand, crumbs, dirt like a sieve. Put it on the sand. Unpack. Repack. Pick it up and the sand (and other small particles), flow out the bottom of the bag. NICE! And once home, the bag folds for easy storage. A tote that gets our vote. For more information, click HERE.
FOR THE ROAD TRIP, BOAT RIDE, CAMPING ADVENTURE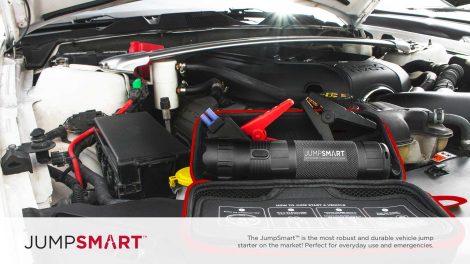 The JUMPSMART
is a multi-useful tool to jump start most cars, trucks, SUV's, ATVs…well…just about any vehicle including motorcycles and can be used on boats and lawnmowers to boot. The cables are tucked into a compact heavy-duty carrying case that includes a powerful 330 Lumen LED flashlight and a Power Bank for charging mobil phones, tablets, cameras and other travel necessities. Cool, compact and multi-useful, the JUMPSMART can help cope with a variety of emergencies when on the road. Safe and sound all around. For more information, click HERE.
And now to add to your gear to go—a cookie to take to the beach, on a road trip or enjoy any time you want a sweet that is awesomely delicious, easy to make and good for the body as well as the spirit.
FOUR INGREDIENT CHOCOLATE CHIPPER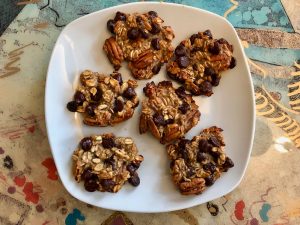 Yield: About 20 cookies.
3 ripe bananas
About 1-1/2 cups oats
About 2/3 cup chocolate chips
About 1/2 cup coarsely chopped pecans or walnuts
Preheat oven to 350°F. Line a large baking sheet with parchment paper. Puree bananas in a blender. Transfer puree to a bowl. Stir in enough oats to make a dough that is moist, but not runny (amount of oats depends on size of bananas). Throw in a generous handful of chocolate chips and nuts. Drop 1 heaping tablespoon mounds of dough onto parchment paper-lined baking sheet. Press top of mounds to flatten and press lightly around edges to make compact. Bake at 350°F until deep golden brown, 20 to 25 minutes. Cool slightly before removing from parchment paper. The cookies are good eaten warm, at room temperature, or frozen—without thawing.