Ta-Da! Drum roll please! And now, dear readers, I'm going to share my secret family recipe for the best ever (really really succulent and delicious) sugar baked holiday ham.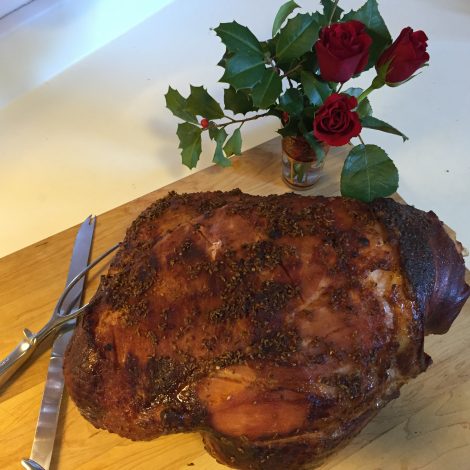 BEST EVER SUGAR BAKED HOLIDAY HAM
Yield: Plan on serving 1/2 to 3/4 pound per person, but buy enough to have leftovers. This ham makes fabulous bean soup and sandwiches. (See NOTE below)
1 large, bone-in, fully cooked ham (or half a fully cooked, bone-in ham)
Whole anise seed
Paprika
Granulated Sugar
Preheat oven to 325°F. 
If necessary, trim any tough skin and excess fat from ham, leaving about 1/4-inch fat around ham. Cutting through fat and slightly into meat, score top of ham in a diamond pattern and place ham, scored side up on a rack in a large roasting pan. (If roasting half a ham, place it on the rack cut side down.)
Add 1 inch water to bottom of roasting pan (water can touch bottom of ham). Sprinkle ham generously with anise seed, paprika and sugar.
Place roasting pan in 325°F oven and bake for 30 minutes. Then open door of oven and baste ham generously with water from pan. Again sprinkle ham with anise seed, paprika and sugar. Continue baking, basting and sprinkling with anise seed, paprika and sugar every half hour or so until ham is browned, glistening with sugar glaze and warm throughout. (As a general rule, bake about 18 to 22 minutes per pound. Remember the ham is fully cooked, you are just heating it.)
Let ham rest 15 minutes before slicing.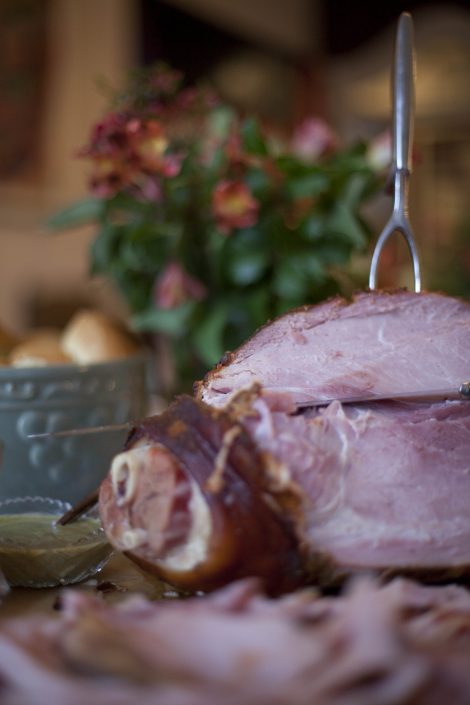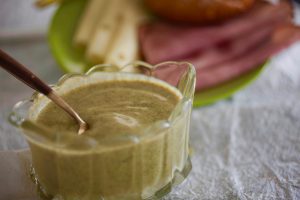 NOTE: Dill Mustard makes a super addition to cold ham sandwiches. (Click HERE for recipe).