For those who have never been to San Sebastián, Spain, put it on your bucket list. If you have already been—then you know. You'll return.
What makes the city so appealing?
Food, glorious food, and more food.
Of course the setting is lovely. Once a small fishing village, San Sebastián now spreads from the sea up over verdant hill-like mountains and offers a cornucopia of tourist pleasures that includes: unusually beautiful urban beaches,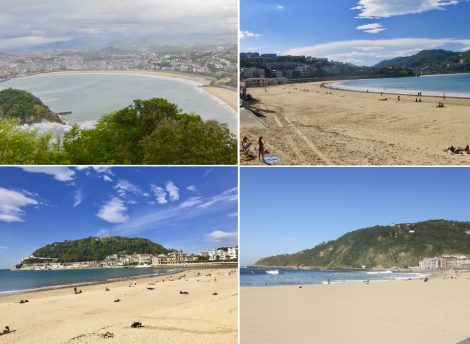 graceful promenades and pedestrian-only streets,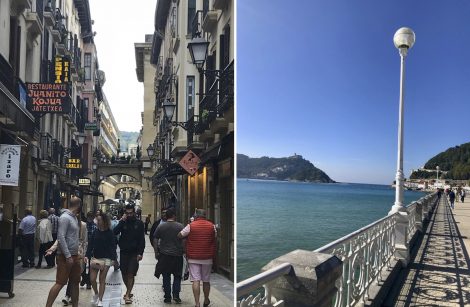 Belle Époque architecture and enough museums, monuments and activities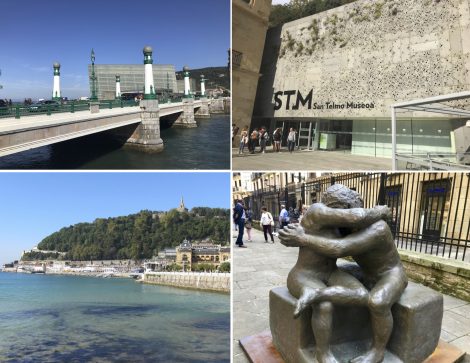 to win the title of European Capital of Culture, 2016.  
But the city amenities provide only a tidbit of San Sebastián's draw. Food is the main magnet. 
The region boasts more Michelin star restaurants per capita than nearly any other area in the world and is considered the epicenter showcase of avant-garde cuisine. 
But it's not even the overload of palaces of haute cuisine that makes San Sebastián a gastronomic goldmine.
Foodies love San Sebastián pintxos (pronounced "peen-chos"). These high-flavor, low-cost, two-bite size snacks, often described as upscale Spanish tapas, were born in San Sebastián and the city remains the best place on earth to sample the bounty.
Bar after bar, especially in Old Town, stack their counters with the little culinary jewels and the local custom is to enjoy a movable feast, going place to place devouring one or two pintxos along with a small drink.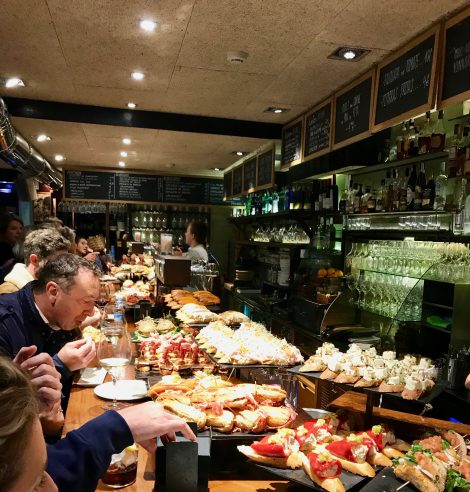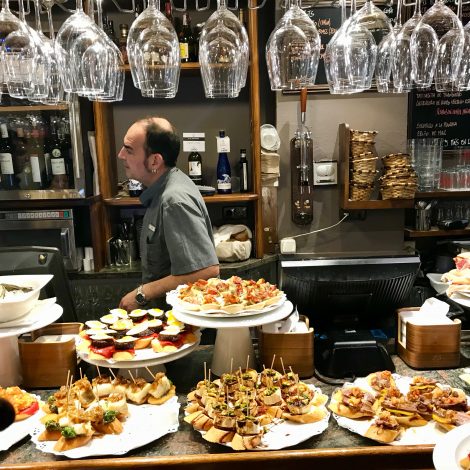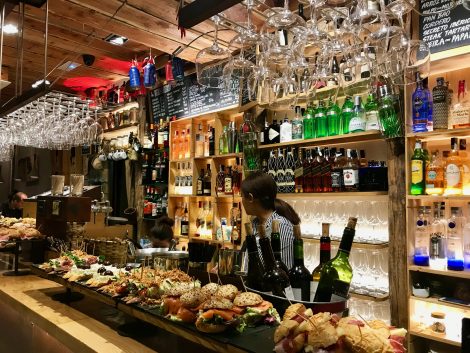 Favorite beverages include zurito (a small beer), txakoli, a semi-sparkling young white wine, and cider, that bartenders pour from a high arching curve hitting the bullseye of a small glass. 
Pintxos translates "to poke or skewer" thus some of the pintxos are skewered on wooden picks. Others towered on a base of bread. Some are hot. Some are cold. Some are fancy (think foie gras, fish cheeks that all time delicious old cow) and some are simple to the core (for example the iconic Gilda, served in every bar). 
Whatever the individual pintxo's characteristics, it takes on added pleasure when enjoyed in an atmosphere of congenial chaos of a San Sebastian bar.
THE GILDA
Like its namesake, Rita Hayworth's femme fatale character in the movie Gilda, this pintxo is bold and spicy, well-put together and well-loved. The blend of salty spicy flavors plus the ease of preparation make the Gilda a perfect party appetizer. 
To make the Gilda: skewer Guindilla peppers, Cantabrian anchovies and Manzanilla olives onto a wooden cocktail pick and serve. That's all there is to it. Easy. Delicious.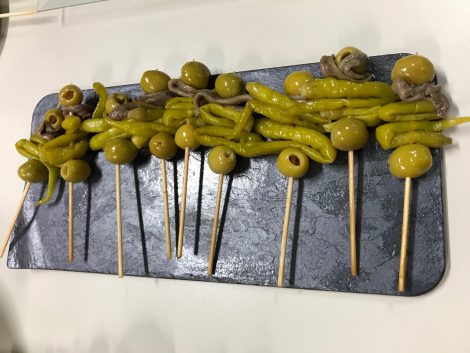 The three ingredients can be purchased in jars or tins, online or in food stores that specialize in Spanish products. Be sure to order the real things:
Guindilla peppers, the traditional pepper of the Basque region, are yellowish-green with a narrow, elongated shape. They are typically pickled in  white wine vinegar and sold in jars.
Cantabrian anchovies are wild-caught in the spring in the waters of the Cantabrian Sea. They are cured in a brine of water, fat and sea salt and then hand-filleted and packed in olive oil in glass jars or tins.
Manzanilla olives are plump, lightish green olives— the best of which are handpicked in Andalusia, pitted and packed in glass jars or tins in a high-quality brine. They are sometimes sold stuffed. If you buy the stuffed variety, poke out the stuffing before skewering the olive in the Gilda.
And now:
Where to stay in San Sebastián: Hotel Maria Cristina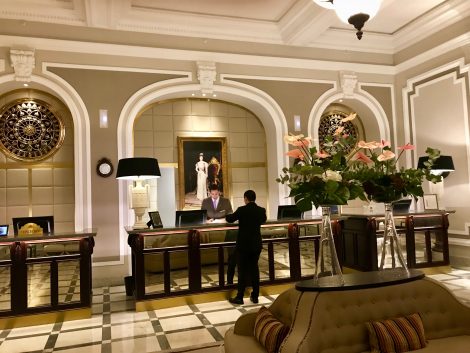 Favorite places to eat in San Sebastián:
The Michelin three-star Arzak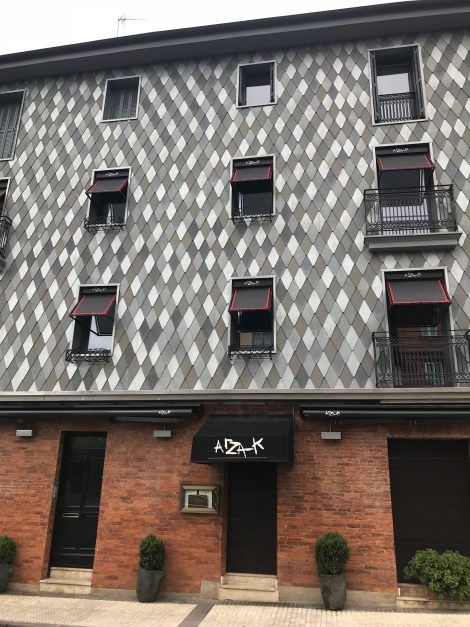 and the great pintxos bar
La Cuchara de San Telmo