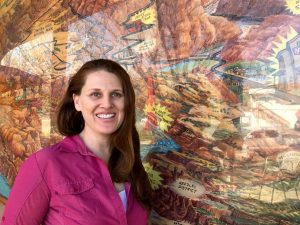 Jamie Pearce knows almost everything there is to know about Moab and the town's glorious surroundings. She has devoted most of her life to exploring and helping others explore the postcard-scenic, red rock wonderland that holds the city, the Colorado River and two dramatic national parks, Arches and Canyonlands.
A native of Salt Lake City, Jamie became a river guide in Moab after completing high school. She received her real estate license and sold real estate while earning a degree at the University of Utah where she studied, among other subjects, Parks Recreation and Tourism.
After college Jamie landed a job at the Moab Adventure Center where she has served as manager for the past 12 years.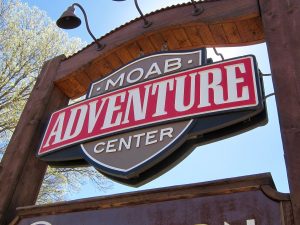 The Moab Adventure Center arranges guides for a single outing as well as design complete vacation packages for tourists with a range of different interests. Hummer safaris, paddleboarding, balloon rides, scenic flights…well…Moab Adventure Center offers just about every way to explore this gorgeous pocket of America and Jamie knows them all inside and out.
We know this sounds like an ad, but Moab Adventure Center ranks as the quintessential place for one-stop shopping/sightseeing in the whole magical Moab playground and Jamie is more than partly responsible. That's why Sweet Leisure asked her to share her expertise and tell us the top ten things every tourists should do/see/experience when in the Moab region.
Here's Jamie's list—in her own words:
It's a vast list of things to do and see in Moab, narrowing it down to just a handful felt a little bit like having to narrow down my relatives to just a few favorites. Now, I'm not going to lie, I could do that without much consternation, but just because I can doesn't mean I should. In an attempt to avoid naming favorites, I'm going to offer you the 10 things I would do if one of my family members were visiting Moab for the first time (one who would have made the favorites list, of course).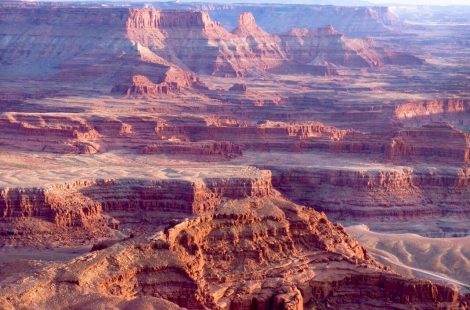 #1 The Colorado River- It would be a tragedy, I'm not joking, a real tragedy if you came to Moab and didn't experience the stunning beauty of the Colorado River Canyons. There are many ways to travel the river corridors, whether it be adrenaline pumping whitewater, or a leisurely jetboat tour across calm waters, or something in between (like a paddleboard), you simply must experience the Colorado River.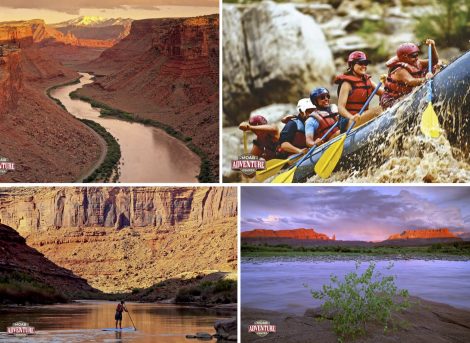 #2 Scenic Byway 128- The road connects US 191 with I-70. No matter if the road is not on your intended path, seeing the contrast of the Sandstone cliffs against the Colorado River is worth the drive.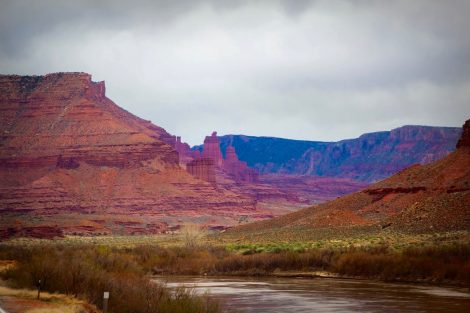 #3 Arches National Park- Allow yourself at least a half day to drive the park. However, there are more than 2,000 arches in Arches National Park, so a half day barely gives you time to scratch the surface of all there is to be seen.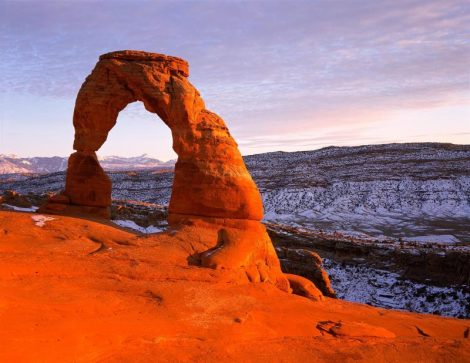 #4 Petroglyph Panel on Potash Road- The Potash Road is arguably one of Moab's most magnificent drives. Just a few miles down the road roughly 25 to 30 feet up hides in plain sight a 125 foot panel of prehistoric rock art. How cool is that?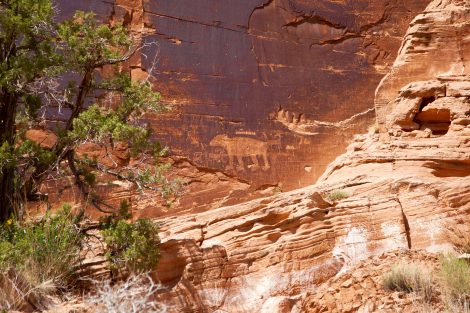 #5 Hummer Ride on Hell's Revenge-  This off road tour will be one of the most unique, thrilling and fun experiences you'll find in Moab, or maybe anywhere.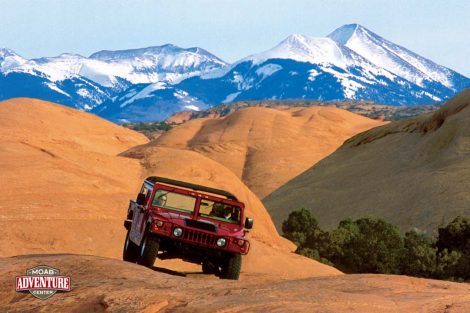 #6- La Sal Mountain Loop Road – This paved scenic drive offers spectacular overlooks of Moab's red rock rims from Alpine perches high in the La Sal Mountains, Utah's second highest mountain range.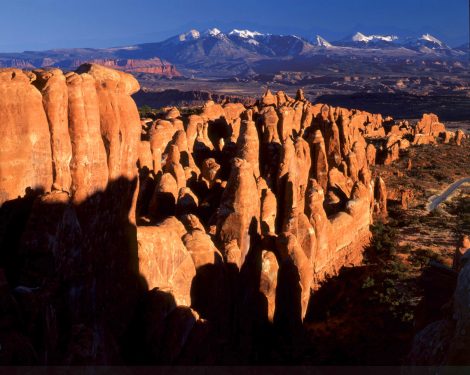 #7 Dead Horse Point-  Take in the majesty of one of Moab's iconic photo spots 2,000 feet above a goose neck bend in the Colorado River.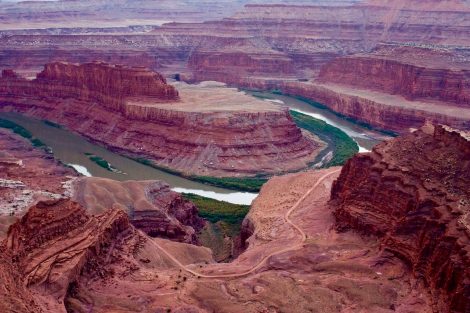 #8 Mesa Arch Hike- If you're ambitious, catch this one at sunrise. Located in the Island in the Sky District of Canyonlands National park, a short easy walk leads you to an expansive view of the fierce canyon country desert through the frame of a rugged arch.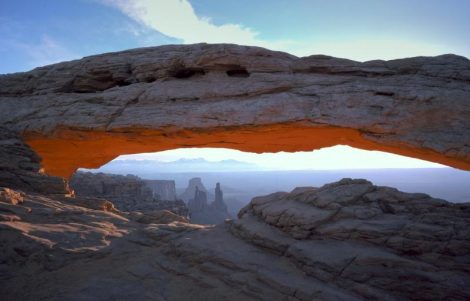 #9 Movie Museum at Red Cliffs Lodge- Ever heard of a fella named John Wayne? He helped put Moab on the map. A collection of  Moab movie memorabilia is housed at Red Cliffs Lodge. While you're there, take the time to enjoy a meal and take a tour of their Castle Creek Winery.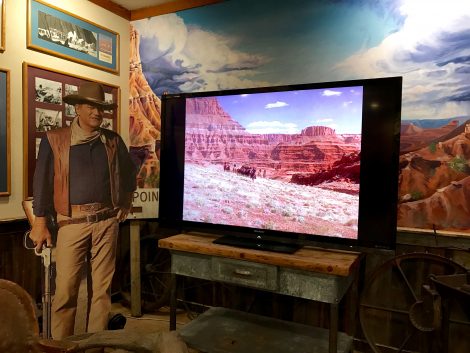 #10 Moab by Air- Whether by airplane, biplane, balloon or helicopter, you'll garner a whole new appreciation of Moab once you've viewed its expanse of red rock towers, canyons and spires from above.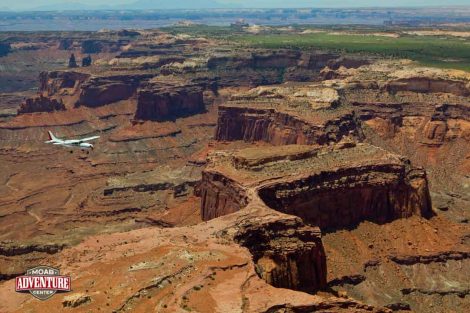 If you stick to even a handful of these 10 things, your Moab visit will be a guaranteed success. I'll look forward to seeing you in Red Rock Country!
More information see: