Catherine McCord perfectly fits the description of a contemporary food-focused superwoman/super mom. 
A native of Louisville, Kentucky, Catherine credits her parents and grandparents for instilling in her a love of food, particularly healthy, wholesome food. Her knowledge expanded and interest in food and cooking intensified when she traveled the world as a supermodel and explored different cuisines between gracing covers of magazines (such as Glamour and Elle) and walking the runway for designers (such as Donna Karan and Calvin Klein). 
Proving that professional models and actresses can have a healthy relationship with food, Catherine furthered her food knowledge by enrolling in the Institute of Culinary Education while living in New York and working as a film actress and T.V. hostess. 
Her career forked to a new direction after marrying producer Jonathan Gordon, settling in Los Angeles and giving birth to a son, Kenya (now seven) and daughter Chloe (now five).
Wanting to share the healthy foods and recipes she made for her children, Catherine created Weelicious.com, a food blog/website that grew as her family did into a "brand" that today includes two terrific books:  Weelicious One Family. One Meal and Weelicious Lunches: Think Outside the Lunchbox.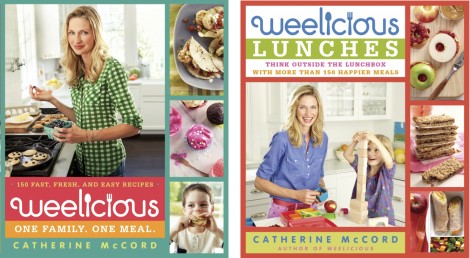 Catherine remains super busy. She still makes TV appearances, most recently as a judge on the Food Network's Guy's Grocery Games, still prodigiously feeds her prize winning blog, and still creates videos, recipes and books. Despite her overflow of activities, she considers herself first and foremost a mom, giving her children not only the best home-cooked meals, but also the best experiences L.A. has to offer. 
Always willing to share, Catherine answered Sweet Leisure's call for where to find family-pleasing food and fun in L.A. with the following suggestions. 
In her own words, Catherine McCord tells us about:
FOOD AND FUN: L.A. WITH KIDS
If it's your first time to Los Angeles, the vast city can become overwhelming, especially if you're with kids. From the beach to downtown, Hollywood and beyond it can feel like a never-ending list of choices from what to see, where to play and of course, how to fill those growing bellies. Over the past seven years my family has gotten to know and love not only the gorgeous weather that Los Angeles offers, but also all that the fun that the city has to offer. Here are a few of my family's favorites: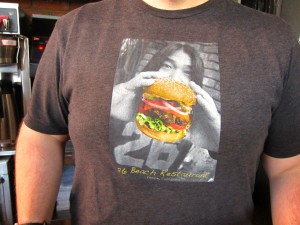 26 BEACH RESTAURANT  
3100 Washington Blvd. 
Venice
This cafe is fabulous for brunch and affordable with some of the freshest salads, omelets and sandwiches around.
Santa Monica
Rent a bike or roller blades and take off down the path, stopping to see Muscle Beach and, of course, the Ferris wheel.

480 North Arroyo Blvd
Pasadena
This interactive museum offers special opportunity for kids to learn and play (best for kids 6- months to10-years old).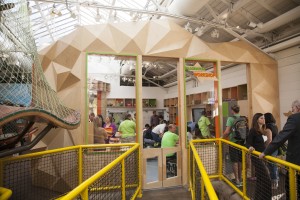 1422 W. Colorado Blvd
Pasadena  
Kids love this cozy cottage in Pasadena serving terrific baked good and brunch items.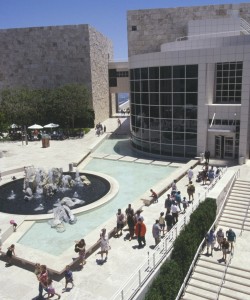 1200 Getty Center Drive
Los Angeles
In one of the most beautiful buildings in the city, the Getty offers demonstrations for kids and an impressive collection of art.
100 Universal City Plaza
Universal City
For an all day treat, dive into rides and see the making of so many Hollywood movies at Universal Studios.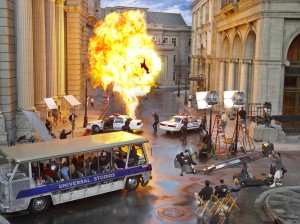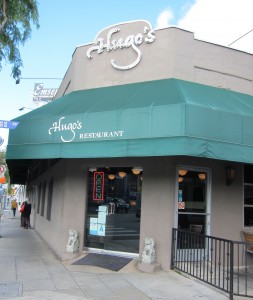 8401 Santa Monica Blvd.
West Hollywood
and
12851 Riverside Drive
Studio City 
Hugo's is the place for breakfast, lunch and dinner for anyone vegan, gluten free, picky and more. They will make you just about anything you crave.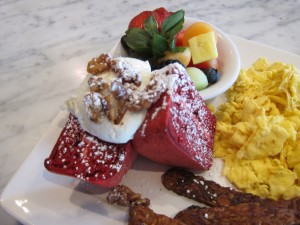 107 North Larchmont
Los Angeles
Shop along Larchmont Blvd in the charming Larchmont Village and stop by this artisan cafe serving terrific coffee and a plethora of kid friendly choices. 
LOS ANGELES COUNTY MUSEUM OF ART (LACMA)
5905 Wilshire Blvd.
Los Angeles
You could spend days at this spectacular museum. Let kids become the artist painting their own portraits in the free drawing space and don't forget to grab a bite at one of the many food trucks right out front of the museum.


5200 Zoo Drive
Griffith Park
Los Angeles
This train museum is such fun for kids. Jump on the train that rides around or jump on the great big historical trains stationed on the great big tracks. Bonus: if you visit on Sundays, check out the Live Steamers Railroad Museum next door (5202 Zoo Drive/ http://www.lals.org/). They offer the public rides between 10:45 a.m. and 3 p.m. on Sundays and a ride is not to be missed!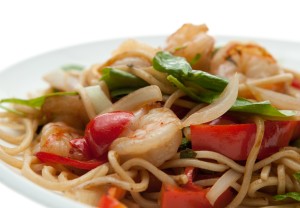 GOBI
2827 W. Sunset Blvd.
Silver Lake 
This Mongolian BBQ joint is a fun way to get kids to eat their veggies by letting them create their own dish.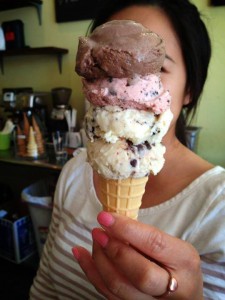 PAZZO GELATO  for gelato
and 
SCOOPS for Ice cream.  
Creative and delicious gelato and ice cream. Simply wonderful. At multiple locations throughout the Los Angeles area.