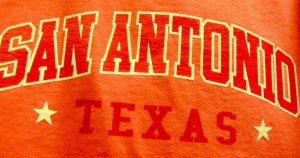 San Antonio, the Texas city with south-of-the-border flair, offers gourmets much to love. Good restaurants cluster around town, accessorizing the River Walk like fine jewelry. But the shiniest, most-polished restaurants string around Pearl, the 22-acre food, entertainment and educational development on the site of the former Pearl Brewery.
Pearl boasts a treasure trove of food-related gems including the Culinary Institute of America and a year-around farmer's market, but restaurants are jewels in the crown and new ones keep opening, winning Pearl the reputation of holding the "densest concentration of fine dining in San Antonio if not all of Texas." 
Boiler House Texas Grill & Wine Garden is one of the newest and largest restaurants in the Pearl complex—and a restaurant that illustrates how the old and historic perfectly combines with the chic and modern.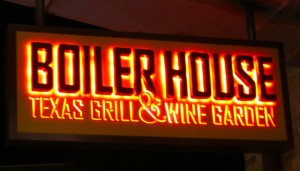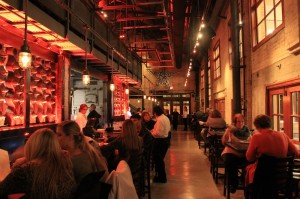 Boiler House occupies the space of the former brewery's boiler house. The restaurant's designers incorporated elements from the original 1890s building (door, boilers, high ceilings, window spaces), to create a super cool, contemporary two-story dining area.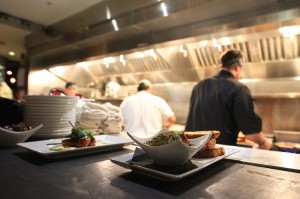 The restaurant's menu, which features Texas beers, wines from around the world and grilled foods sourced from nearby Texas farms and markets does the same—that is, presents classic fare with stylish updates. Menu items might wear old, familiar names, but dishes are as modern and sophisticated as the building itself.
 Take S'Mores, for example. Boiler House makes it's own "graham crackers"—which are more like really rich shortbread cookies—tops them with decorative marshmallow fluff and adds home-made hot fudge sauce. Sigh!
Word of warning: The restaurant specializes in small plates, ideal for sharing, but if you are lucky enough to dine at Boiler House, don't go the sharing route when it comes to dessert. You'll want every bite.
BOILER HOUSE 

S'MORES
Yield: About 28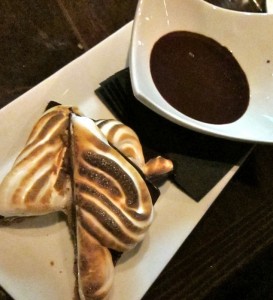 Graham crackers (recipe follows)
Marshmallow fluff (recipe follows)
Hot fudge sauce (recipe follows)
Using a pastry bag, pipe marshmallow fluff over top of each Graham cracker.
Place marshmallow topped cookies on a baking sheet and set under a preheated broiler for a few seconds to brown topping. Serve warm with hot fudge sauce. (See NOTE.)
GRAHAM CRACKERS
Yield: About 28 square cookies or 56 triangles.
2 cups all purpose flour
1 teaspoon salt
1/2 teaspoon nutmeg
1/4 teaspoon cinnamon
1/2 pound (16 tablespoons) room temperature butter for dough plus 1 tablespoon melted butter for brushing on top of rolled dough
1/4 cup dark brown sugar
1/4 cup granulated sugar plus 1 tablespoon for sprinkling on rolled dough
1/4 cup honey
Sift flour, salt, nutmeg, and cinnamon together into a medium bowl: set bowl aside. In a separate bowl, cream the butter with an electric mixer. Beat in sugars and honey and continue beating until mixture is light and fluffy. Beat in the flour mixture and work with your hands to form a smooth dough.
Put the dough on a parchment paper-lined or ungreased baking sheet. Roll dough into a rectangle about 1/8" thick. Brush rolled dough with melted butter and sprinkle with granulated sugar. With a sharp knife, score the dough into desired shapes.
Bake in a preheated 350°F oven until cookies are a nice golden brown, about 15 minutes.
Remove cookies from oven and set baking sheet on a rack to cool. While cookies are still warm, cut along score marks to separate into desired shape. Cool to room temperature.
MARSHMALLOW FLUFF
4 large egg whites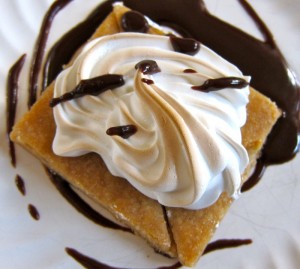 1 cup granulated sugar
1/4 teaspoon cream of tartar
1 teaspoon vanilla extract
Put whites, sugar and cream of tarter into a metal mixing bowl. Set bowl in a saucepan above 2 inches of simmering water.  (The bowl should be above the water, not touching it.)
Heat, whisking constantly, until whites are very warm to the touch (160°F on candy thermometer), about 4 minutes.
Remove whites from heat and start beating with an electric mixer set at low speed. Continue beating, slowly raising speed of beaters, until whites form stiff peaks, 6 to 8 minutes. Beat in vanilla.
HOT FUDGE SAUCE
Yield: about 2 cups.
6 tablespoons butter
3 ounces unsweetened chocolate
1 cup plus 2 tablespoons sugar
3/4 cup whipping cream
Pinch salt
Stirring occasionally, melt the butter and chocolate in a medium saucepan set over very low heat.  Stir in sugar, cream and salt. Raise heat to medium and, stirring often, cook the sauce until it is smooth and all the sugar has dissolved, about 5 to 7 minutes.
Stir in vanilla. Serve the sauce while it is warm or refrigerate sauce in a covered container until ready to serve and reheat before serving.
NOTE: The Graham crackers may be made a few days in advance. Marshmallow fluff is best if made the day of serving. The Graham crackers can be topped and browned several hours before serving and served at room temperature, but best is to top the Graham crackers in advance and set them under a broiler to brown for just a few seconds just before serving.