Such a complex man. Such a complicated time. I am curious how Ben Poremba—chef, restauranteur, entrepreneur, world traveler, culinary award winner, family man and total whirlwind of creative energy—manages in the time of Covid.
All St. Louis foodies know his restaurants/food outlets operating under the Bengelina Hospitality Group: 
Elaia—the flagship, upscale restaurant producing mostly modern Mediterranean fare;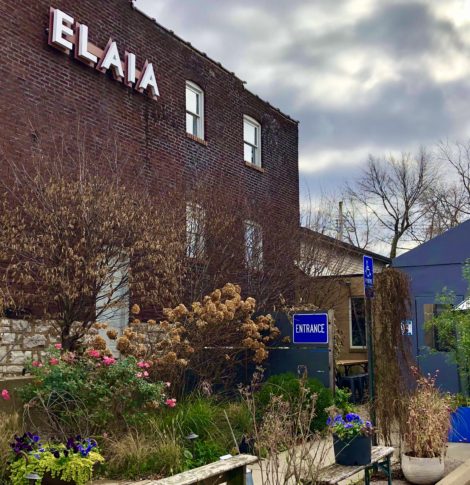 Olio, adjacent to Elaia, a casual wine bar with small plates reflecting Mediterranean and North African influences;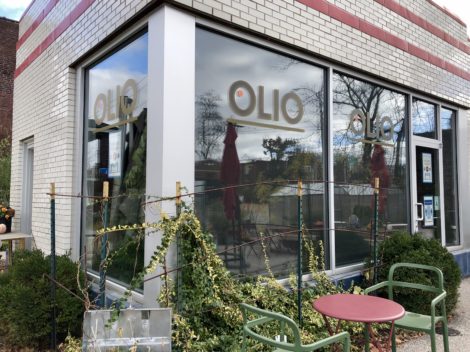 Nixta, a colorful restaurant/bar, showcasing dynamite cocktails and artistic, Latin-infused food;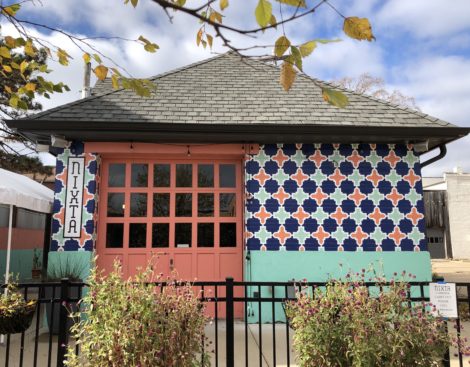 La Patisserie Chouquette—a French bakery/cafe, that Poremba co-owns with Simone Faure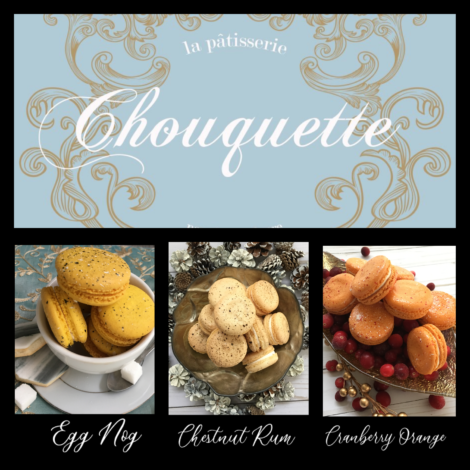 and 
AO&Co., a specialty market, cigar and gift shop.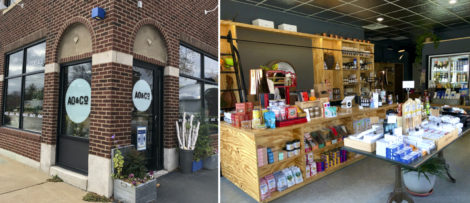 These special places sit steps from each other in St. Louis' newly rehabilitated Botanical Heights neighborhood (otherwise known to fans as Poremba's dining district). In addition Poremba opened The Benevolent King, a tiny, unusual Moroccan/Israeli—influenced bar/restaurant in Maplewood, MO.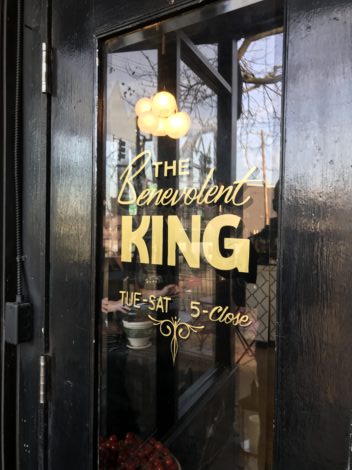 Anyone visiting The Bengelina Hospitality Group's website can read that Poremba was born in Israeli to a Moroccan mother (herself a chef) and jewish father, and that he studied philosophy at University of Missouri. But the website gives only glimpses of the man. Eager to know more about Poremba's energy and enterprises, I sent some questions by email which he graciously found time to answer.
Q: Tell us a bit about your childhood. How did the food of your childhood influence your career as a restauranteur?
A: I grew up in Israel — just outside of Tel Aviv. My parents were (and continue to be) the ultimate hosts. Dinner parties, cocktail parties, fundraisers, exchange students, diplomats, politicians, artists, musicians, etc. Our house was always busy, and my parents welcomed guests from all over the world. My mother is an exceptional cook, and a collector of beautiful tabletop goods. I absorbed from early age the true meaning of hospitality: welcoming people in your home and making them feel special. My parents have always been lavish and generous with guests — even at times of financial lows. They set up a beautiful table and fill it with goodness. That's what I've been trying to do at my restaurants.
Q: You traveled and worked around the world. What made you decide to settle in St. Louis?
A: I went to UMSL. And before that to Parkway North High School. St. Louis has a truly welcoming spirit — I've made lifelong friends here. And I think that in terms of cultural anchors, St. Louis can compete with best in the world: amazing universities, beautiful museums, a committed and extensive art scene, world class musical venues, rich architecture, and of course a thriving food scene.
Q: Walt Disney said, "There is no magic in magic, it's all in the details." Can you give examples of how attention to detail helped create the magical experience of dining in your restaurants?
A: I think of myself as a stage designer. Lighting, furniture, garden, tabletop appointments, graphics — all of it is considered.  Jean Paul Sartre (the French existentialist philosopher) said "Being determines Essence." I take it to mean that you can transport experiences by the environment that you create.  I'll give you an example from someone else's restaurant. Bar Les Freres truly feels belle epoque. I adore it, and admire Zoe (Robinson) vision and mentorship.
Q: Your website states that you majored in philosophy. Can you tell us your personal philosophy of (1) living the good life, (2) cooking and food and (3) surviving the unexpected?
A: I don't do philosophy "on one leg" as it were. But there are tenets that I apply in my personal life as well as in my business: respect for people and places; integrity; dignity; accountability; and charity.
Q: Covid 19 must have had great impact on you. What are you doing both personally and professionally to adapt?
A: I'm staying focused on what matters most: the wellbeing and safety of my family and my team. Every decision that Patrick Hassett (my Director of Operations) and I have made during this period was through the lenses of "how does this impact our people?"
Q: What do you envision for the future post vaccine days?
A: I hope that we — the hospitality industry — learn to become more team-focused.  The cliche "happy workers make happy guests" is proven to be true. We also need to learn how to be more sustainable — there's something incredibly wrong with our business model. Restaurants small and large demonstrated how our poorly we manage cash flow. No one will have survived this without government relief. And that's a sad commentary.
Q:  Will you share a recipe for one of your favorite dishes—one that has remained a favorite through the years?
Poremba sent a link to Olio's exceedingly popular egg salad recipe, saying that the egg salad "is still a favorite and probably the most popular and demanded dishes" at Olio. The link features a Post-Dispatch recipe adapted from the recipe making restaurant amounts (Olio goes through 75 pounds a week). I've adapted the Post-Dispatch recipe below—sticking pretty much as it was printed. 
A few notes from when I made the recipe: (1) My yield was about 3 cups. (2) I had many more onions than needed (next time I'll cut the onion amount to 1-1/2 pounds). (3) I don't have a meat grinder so I simply finely chopped the eggs and onions with a knife. (Poremba cautions not to use a food processor as it will produce the wrong texture.) And (4) This is about the best egg salad I've ever eaten. 
OLIO'S "FAMOUS" EGG SALAD
Yield: 2-1/4 cups.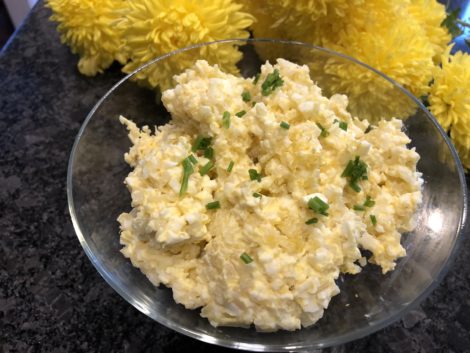 2 tablespoons canola oil
2 pounds yellow onions, peeled and slivered
7 large eggs
Salt
2 tablespoons homemade mayonnaise plus more to taste 
White pepper
Chopped fresh chives, for garnish
Lemon zest, for garnish
Put oil in a Dutch oven or similar heavy pot set over low heat. Heat oil until it is warm and shimmery. Add onions and cook slowly until soft but not yet beginning to turn color, stirring occasionally, about 45 minutes. Remove from heat. Cover pan and set aside until cool. Refrigerate onions until they are firm.
Put eggs in a large pot and cover with cold salted water. Bring water to a rapid boil. Turn off heat and cover the pot. Wait 10 minutes, then drain. When cool enough to handle, peel the eggs. Cover and chill.
Weigh equal amounts of egg and onion (there will likely be extra onion for another purpose). Put eggs and onions through the small holes of a meat grinder into a bowl.
Stir in mayonnaise, just enough to bind the mixture. Season generously with salt and white pepper. Taste and adjust seasoning. Chill salad until ready to serve.
To serve Olio-style, mound about 3 tablespoons egg salad on three thick slices of good bread, garnish with chives and lemon zest.