It takes a lot of nerve to open a new barbecue restaurant in Kansas City.
Boasting over 100 extremely popular and enthusiastically patronized BBQ joints, shacks, stands and restaurants, KC seems saturated to the max. Then along comes championship barbecuer Rob Magee who opens Q39 and quickly sends most competition to the pits.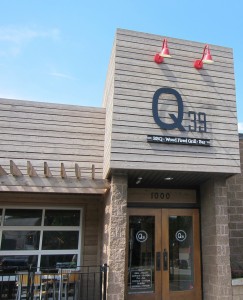 The hip new kid on KC's barbecue scene is smokin' hot and distinctly different. The opposite of a joint, Q39 is a sleek and sophisticated restaurant in design, food and service.
Named for it's location at 1000 W. 39th Street in Kansas City, Q39 sports an open urban "industrial" design with overhead piping, brick walls, stained concrete floors and see-into kitchen.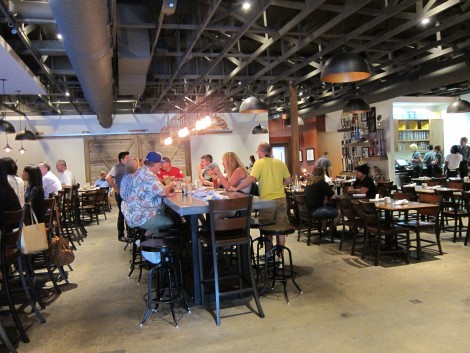 The bar area can seat 50. The main dining room, 122. And the restaurant has set aside a separate area for take-out, yet, on weekends, all tables fill quickly and long lines form to wait for a seat.
A legendary barbecue contest winner, Magee fills his menu with prize dishes, making everything from scratch and grilling over a wood fire as well as barbecuing using hickory wood in indirect heat.
All the usual barbecue suspects show up on the menu, including cooked-to-perfection ribs, succulent burnt ends, absolutely luscious pulled pork and wonderfully tender, tasty beef brisket.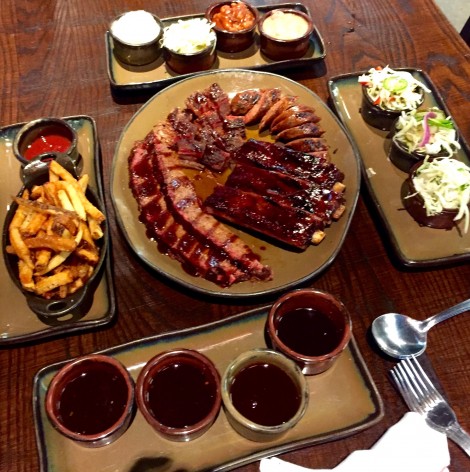 Menus also feature the unexpected, such as grilled salmon salad, veggie burger, and smoked fried chicken.
Everything is a must-try from the smoked cocktail (yes, indeed)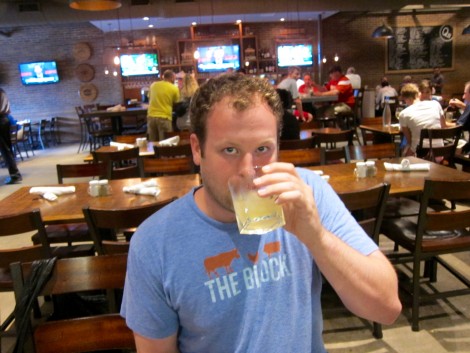 to the feast-of-flavor main dishes to the cornucopia of sides (with apple coleslaw becoming the signature stand out).

Q39 offers innovative, eclectic and simply delicious barbecue in a contemporary setting with full-service—in other words, modern Missouri barbecue at its winning best!
Q 39'S COLESLAW DRESSING
Yield: 2-2/3 cups.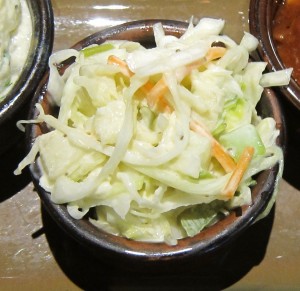 2 cups mayonnaise
1/2 cup sugar
1/2 cup apple cider vinegar
1/4 cup yellow mustard
1 tablespoon celery seeds
1 tablespoon garlic salt
Put all ingredients in a large bowl and mix until well blended. Refrigerate in a covered container until ready to use.
Use to dress lettuce salads, steamed vegetables (especially wonderful on asparagus) and coleslaws (especially good on Q 39's Apple Coleslaw).
Q 39'S APPLE COLESLAW
Yield: 6 to 8 servings.
1 head green cabbage, thinly shredded
1-1/2 cups granny smith apples, diced
1 cup shredded carrots
1/4 cup thinly sliced green onion
Q39's coleslaw dressing
Mix all ingredients in a large bowl. Just before serving, coat with dressing to taste.