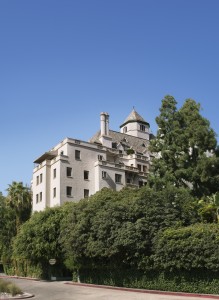 Those who say money can't buy happiness have never had cocktails at Chateau Marmont.
This iconic Los Angeles hotel sits overlooking the Sunset Strip like a beacon luring Hollywood stars and other A-listers connected with show-biz fame and fortune.
First built as an apartment building resembling a French Chateau, the property converted to a hotel in the 1930s, making apartments into large suites, some with kitchens and private entrances. The size of the suites and privacy no doubt contributed to the hotel's draw and helped earn it a reputation for supplying extravagant accommodations as well as accommodating the extravagant.
As to the latter, it is rumored that the founder of Columbia Pictures told his young randy stars, William Holden and Glenn Ford, "If you must get in trouble, do it at the Chateau Marmont." and they did.
Jean Harlow and Clark Gable were said to have utilized (if you get my drift) the hotel while she was honeymooning with her third husband. And Johnny Depp claimed that he and Kate Moss made love in just about every room in the hotel.
(Chateau Marmont has 63 rooms.) And then there was the elevator story of Scarlett Johansson and Benicio Del Toro, the melt-down antics of Britney Spears, and drug related incidents of…well…too many to mention.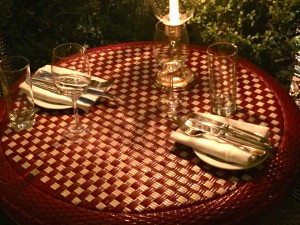 Some stars head to the Chateau Marmont to hid (Greta Garbo—Howard Hughes—Lindsay Lohan among them), some to misbehave and everyone else goes to see and be seen.
As we said, money can't buy happiness, but $18 can buy a specialty cocktail in the restaurant courtyard where you can sit back and star gaze.
As to the specific cocktail, we suggest the Bungalow Two.
Maybe the drink is named for the hotel's two bedroom, two bath bungalows costing from $2200 per night. More likely it's named for the hotel's Bungalow Two, where director Nicholas Ray (age 44) stayed and "entertained" Natalie Wood (age 16) while casting Rebel Without a Cause. Seems that, during a reading of the script at the bungalow, James Dean crashed through a window to audition for a part—and the rest is history.
CHATEAU MARMONT'S BUNGALOW TWO
Yield: one serving.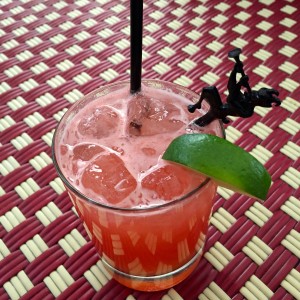 2 ounces Herradura Silver tequila
3/4 ounce lime juice
3/4 ounce agave nectar
1/2 ounce Campari
1/2 ounce grapefruit juice
Wedge of lime, for garnish.
Shake well and serve in a rocks glass. Garnish with lime wedge.
Chateau Marmont adds a black straw and plastic Pan swizzle stick.
If you remember, Pan is the lecherous half man/half beast Greek god, chaser of nymphs, symbol of lust and sexuality.