Nice is a word that applies. Easy-going too, and comfortably uncrowded (except on gorgeous-weather weekends and holidays). In fact, Paradise Cove on the Pacific Coast Highway in Malibu, just might be the best-kept-secret sunshine place for L.A. families and friends to enjoy a beach/cafe experience without the razzle, dazzle hoopla of Hollywood or a touristy overload.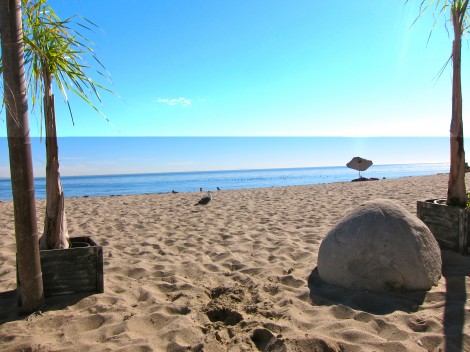 Perhaps the quiet is due to the property being privately owned and charging $40 per day for parking.
But not to worry! The public is welcome and insiders know that parking charges drop to $3 for four hours by spending $30 at Bob Morris' Paradise Cove Beach Cafe (which is easy to do and very much part of the experience).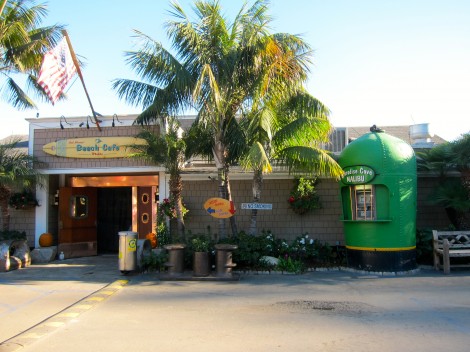 The cafe is open seven days a week and serves breakfast, lunch, snacks, dinner, drinks and food to go.
So here's how regulars approach the $3 four hour parking:
Pull into the parking lot at 28128 Pacific Coast Highway and pick up a parking ticket to be validated later. Walk through the cafe to the beach, stopping on the way to reserve an outside table which is set directly in the sand under a canopy to shade the sun. (Indoor seating is also available.)

Enjoy the beach while you wait for a table—or eat first and beach later.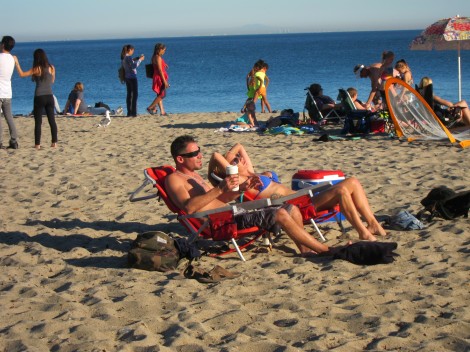 The cafe provides Adirondack chairs for free and beach beds and private cabanas for a fee.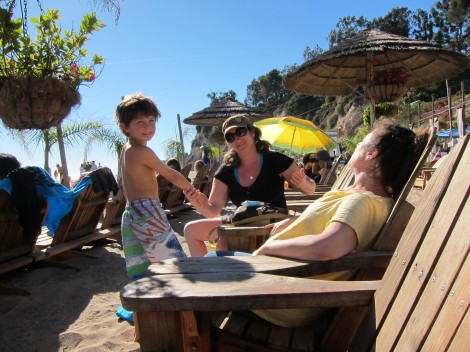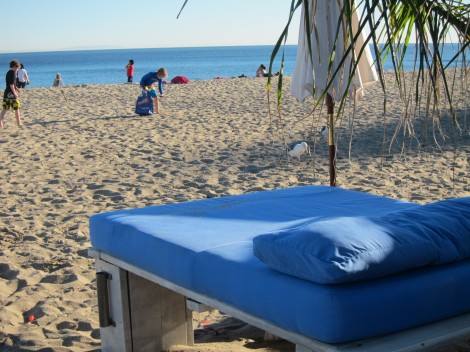 Tropical drinks sold at the bar, must be consumed in the restaurant, but beer, wine and Champagne are allowed on the beach.

So what to order in the cafe?
The most popular items on the lunch/dinner menu are large enough for sharing and include:
All three dishes can be ordered with the cafe's house-made (house-named) 1003 Island Dressing, for which Paradise Cove's owner, Kerry Morris, shared her recipe:
PARADISE COVE'S
1003 ISLAND DRESSING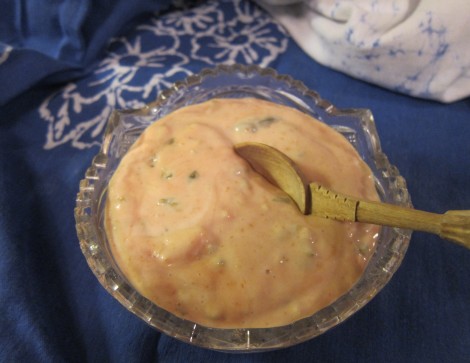 Yield: about 2 cups.
1 cup mayonnaise
1/2 cup Heinz ketchup
1/4 cup sweet pickle relish
3 tablespoons shredded sharp cheddar cheese
Salt to taste
Ground Pepper to taste
Granulated garlic to taste
Combine all ingredients and refrigerate until ready to serve.