Ruffin Prevost is a Cody, Wyoming-based reporter who covers the state for Reuters wire service and also operates the Yellowstone Gate, an independent, online new service  focusing on activities, dining, lodging and breaking news around Yellowstone National Park. A busy man, Ruffin is also the founder of Cody Local, a nonprofit aimed at educating visitors and locals about the benefits of supporting sustainable local food suppliers, crafts and small businesses.
Ruffin knows the ins and outs of Cody and surroundings. He also has the scoop on the best food of the area—an expertise no doubt enhanced by his wife Michele.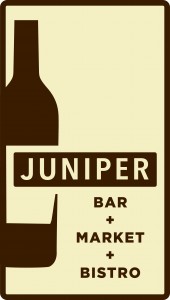 The woman behind the man (as the saying goes) worked as a professional event and wedding planner before opening a fine wine and liquor shop. Business boomed necessitating a move which came with an expansion. Today, Michele's Juniper: Bar + Market + Bistro, sits in the heart of Cody and sports a boutique wine and spirits shop, cocktail lounge, small plates eatery and cigar bar (see more below).
The Prevosts are Cody residents, and both are seriously involved with food, but Ruffin is the writer, so we turned to him to write a Sweet Leisure post on favorite places to eat in the city. Here, in his own words: 
WHERE TO EAT IN CODY, WYOMING
The town of Cody was founded just over a century ago by famed Wild West showman William F. "Buffalo Bill" Cody and other enterprising pioneers and speculators. It started as (and somewhat remains) a frontier town at the eastern edge of Yellowstone National Park, so fresh and innovative food have never been a big part of the culinary heritage of this town of 10,000. 
 But all that is changing, as a local food culture is beginning to flow like a Yellowstone hot spring, bubbling up from below after a long period of percolation. As with touring Yellowstone's natural wonders, it's worth getting off the beaten path and going out of your way to find some of the lesser-known spots. In Cody, many of the best eateries are family-owned, and are also local favorites during the off-season.
Early visitors from Cody making the trip into Yellowstone National Park often stopped after their first day on horseback in the tiny mountain community of Wapiti, located midway between the park and Cody. Since 1922, The Trail Shop has a been a favorite summer spot to enjoy a bottle of fine wine and a classic Rocky Mountain meal of trout, steak or other hearty fare. Plan your meal or cocktails for sunset and enjoy a spectacular view from the Trail Shop porch, as the mountains glow reddish-brown in the late summer sun.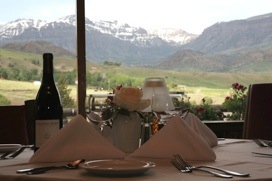 In business long before the similarly named national grocery store chain, Cody's Whole Foods is part restaurant, part coffee shop and part health food store. But it's all good. With a focus on fresh, local ingredients, you'll always find a creative take on old favorites. The cooking is simple and healthy presented with pride and respect for the ingredients and the eater. Try the fresh, daily soup specials or the great standby of a pork belly sandwich with sweet potato chips.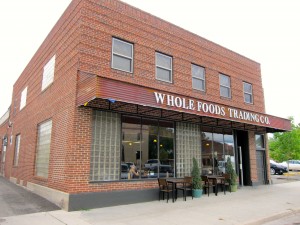 This hotel restaurant is one of the newest spots in town, but it was started by Buffalo Bill's great-grandson. If you're looking for a break from Cody's cowboy culture, 8th Street is a good bet. It's contemporary decor and nouvelle cuisine menu would seem at home in almost any city in America. The appetizers are usually better tasting (and a better value) than the entrees. But the real star is a dazzling selection of desserts created by a top-notch pastry chef, so save room for something sweet at the end of your meal.
You might not always score a table at this tiny, cozy bakery and lunch spot, but it's worth driving by just to see. Heritage roasts their own coffee and there are always fresh-baked cookies, pastries and other goodies. All the soups, salads and sandwiches are homemade, so don't expect anything quick or pre-fab. Good food takes a while.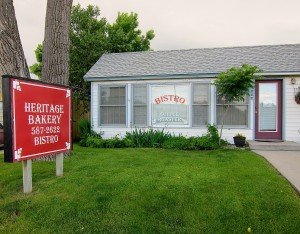 The stories about Cassie's early days are legendary, and it's fun to realize you're dining in what was once a bordello started in the 1920s at what was then the far edge of town. Cody has since grown to engulf Cassie's and beyond, but the restaurant, bar and dance floor maintain a feeling of spacious detachment from the hubbub of downtown. This is the place to go if you want a classic steak dinner with live Western music and a nightlife scene that attracts bankers and bull riders, realtors and roughnecks. Spend some time exploring the huge and sprawling space to take in all the memorabilia that tells the story of nearly 100 years of Western hospitality.
You're not likely to run into any of the gunslingers from Cody's daily mock gunfight at the Willow Fence Tea Room. But if you're looking for a favorite ladies' spot for a light lunch or a delightful tea in a cozy setting, Willow Fence is a refreshing change from the dusty trail. Soups, sandwiches, salads and a wide selection of teas to sample make it a good mid-day or afternoon break from your Wild West action.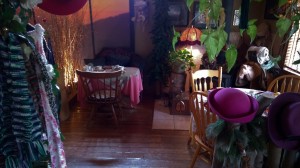 Burger Beat 
A great burger and a cold beer are a favorite combination for any summer trip to Yellowstone country, and Cody's Sheridan Avenue has a few spots that offer both. The Silver Dollar Bar & Grill  is a biker bar that serves a great grilled hamburger. Pair it with a Bent Nail IPA from nearby Red Lodge Brewery and your only regret will be that you can't have one every day. Just a block to the west, the Proud Cut Saloon cooks a great bison burger, especially if you add cheese and bacon. But you'll really love the home fries on the side. Ask for a glass of Wyoming Whiskey, distilled in nearby Kirby, Wyo. to wash it down. And at the east end of the street, Wyoming Rib & Chop House  offers what may be the only chance you'll get to enjoy a delicious yak burger. Made from locally raised yak, you'll love this lean, delicious meat that's sweeter than beef. Enjoy it with a glass of cabernet from Cody's own Buffalo Jump Winery.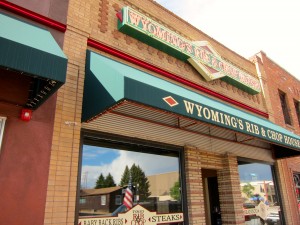 Granted, I'm a bit biased, since my wife owns the place, but what's not to love about a wine shop that has a cool cocktail lounge offering more than 100 whiskies by the glass? Sure, you can grab a light bite like homemade hummus and pita chips, or a charcuterie board packed with a sampling of game meats like antelope and elk. But the real attraction is hand-crafted specialty cocktails and the town's deepest library of premium wines, micro-brew beers and top-shelf spirits. Enjoy your drink in the lounge, on the back patio or in the ventilated cigar lounge. Maybe I'll see you there, and we can trade stories about your latest Yellowstone adventure…or my next one.