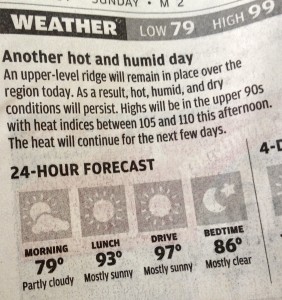 Solace for a sweltering summer: 
ICED CUCUMBER DILL and YOGURT SOUP
Yield: 8 servings.
4 cucumbers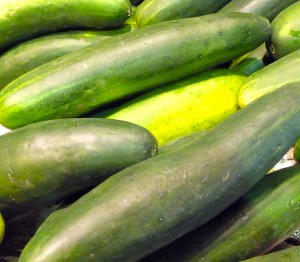 Olive oil
About 3 tablespoons finely chopped fresh dill
2 garlic cloves, peeled and crushed
2 teaspoons salt
1/2 teaspoon black pepper
4 cups unflavored yogurt
2 cups ice water
Fresh dill for garnish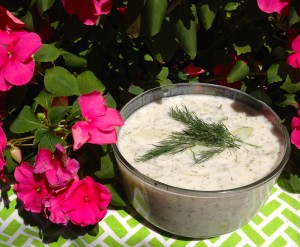 Peel cucumbers and cut in half lengthwise. Remove seeds. Slice cucumbers, crosswise, into very thin pieces. Put cucumber pieces in a colander. Drizzle olive oil over cucumber pieces and toss gently. Add dill, garlic, salt and pepper. Toss well. Set colander over a large bowl; cover with plastic or foil, refrigerated and allow cucumbers to drain 1 to 3 hours. 
Put drained cucumbers in a bowl. Add yogurt and water. Cover and refrigerate several hours to overnight. 
Correct seasoning before serving. Serve chilled, garnished with fresh dill.