One sip is worth a thousand words. Nothing more to say.
SWEET LEISURE SANGRIA
Yield: 4 to 6 servings.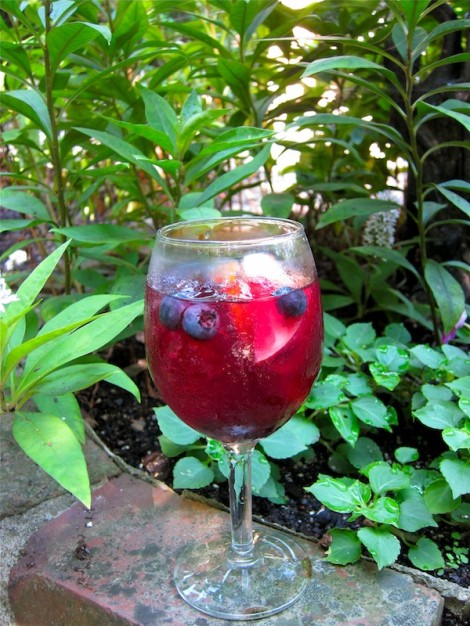 1 large orange, sliced
1 large lemon, sliced
1/4 to 1/2 cup granulated sugar
1/4 cup water
750ml bottle or about 4 cups dry red wine ("value" wine will do—no need for the big-buck stuff)
Club soda to taste (generally start with 1 to 1-1/2 cups)
1 apple, cored and sliced
1/2 cup fresh blueberries
Ice
Put orange, lemon, sugar and water in pretty pitcher. Gently muddle the fruit and then set aside for at least 20 minutes. Add wine. Stir. Add club soda to taste. Stir. Add apple and blueberries. Stir. Serve over ice. Drink. Repeat.