"It was a long time coming." The construction started in 2011 and slowly continued "one piece at a time." But "cry cry cry" no more. As of May 30, 2013, one can "walk the line" straight to 119 Third Avenue South in Nashville, Tennessee, and pay tribute to "the man in black," because The Johnny Cash Museum is now officially open.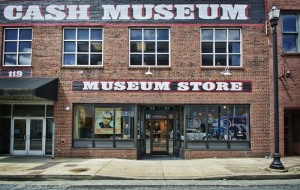 Conceived by Bill Miller, a fan, friend and avid collector of all things Johnny Cash, the museum tells the story of Johnny through a variety of interactive displays, music and mementos. Fans can listen to his music, watch movies in which he acted, and view a plethora of items from both his professional and private life. Museum memorabilia includes manuscripts, costumes and instruments as well as family photographs, childhood toys and, even the crucifix ring Johnny wore in his last video.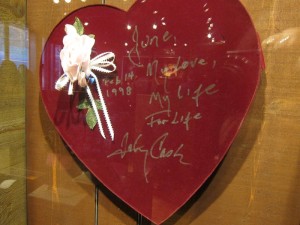 The new Johnny Cash endeavor focuses on cash in more ways than one. General entrance fee for the museum, which is open daily from 11 a.m. to 7 p.m., runs $14 (with discounts for students, the military and others). In addition, shoppers can load up on Cash-related merchandise at the gift shop adjoining the museum.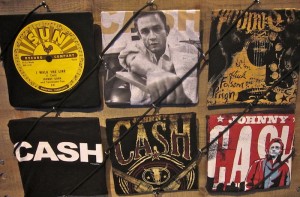 What would Johnny think of the museum? All involved know that  "he'll understand and say well done, " although his "flesh and blood," sister Joanne Cash Yates, and brother Tommy Cash, said that he would be surprised and overwhelmed by the attention.
[youtube]http://www.youtube.com/watch?v=QHXktSrKxUw[/youtube]
"Just thought you'd like to know" that those who feel "a thing called love" for Johnny—and even those who don't know much about the "country boy," should enjoy the museum, as it tells the story of a troubled, but gifted man who is considered one of the major influential musicians of the 20th century.