We live in a fast-track world. We think 140-character thoughts. We shorten talk to text. We sometimes move too fast to savor an experience, even when traveling. But not to worry. Some cities reveal their charms quickly. Seattle for example. With a bit of juggling, it is possible to pack a plentiful supply of Seattle's pleasures into a 24-hour trip. Here's how:
 Assuming you arrive mid-afternoon, check into Hotel Monaco, drop your luggage and head to KENMORE AIR for a dramatic overview introduction to the city. Kenmore Air, the charter and shuttle seaplane airline servicing the Pacific Northwest, sells 20-minute "flightseeing" tours of Seattle and surroundings. In addition to giving a birds-eye view of Seattle's top points of interest, the tour comes with the thrill of a water take off and landing on Lake Union, a fresh water lake completely within city limits.

A more grounded, but no less awesome 360° panorama of the city and surrounding mountain ranges and islands is yours from the 520-foot high Observation Deck of Seattle's iconic SPACE NEEDLE. Built for the Seattle World's Fair in 1962, the tower remains not only the city's signature structure, but a landmark for the Pacific Northwest.  To make the most of the visit, show up to catch the daylight view from the Observation Deck, dine at SkyCity restaurant,rotating 360° just under the Observation Deck, and then hit the deck again for the night-lights scene.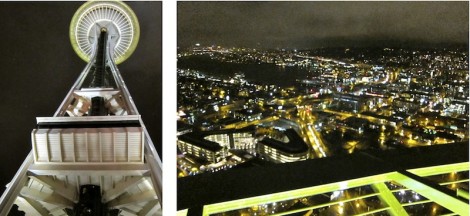 Although Seattle boasts a plethora of good restaurants (see WHERE TO EAT IN SEATTLE  for suggestions), SKYCITY RESTAURANT serves the city's most famous dessert. Foaming like a flying saucer at takeoff, the Lunar Orbiter (AKA ice cream sundae), has wowed diners since first appearing on the restaurant's early 1960s menu.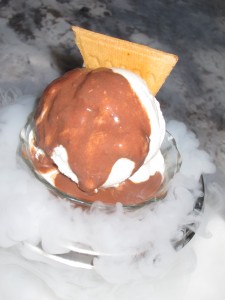 Bars, clubs, plays, concerts and other entertainments abound, take your pick of the night's best, then sleep well—as we mentioned before—at HOTEL MONACO, an attractive, dog-friendly, reasonably priced boutique hotel located in the heart of downtown.

Rise and shine and head to PIKE PLACE MARKET, a short walk from the hotel. Breakfast on assorted goodies at the market. Dip into the very first Starbucks (founded in 1971). Take a peek at the infamous graffiti and gum wall at the edge of the market. Stroke the market pig for good luck.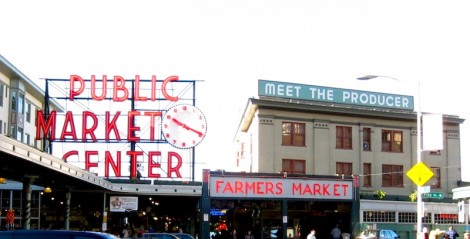 After the market, walk a few blocks to the SEATTLE ART MUSEUM DOWNTOWN (SAM Downtown).  Designed by Robert Venturi, this exceptional museum opened in late 1991 and showcases both items from a sizable eclectic collection as well as traveling exhibitions. Check opening times and free days.
 And the grand finale of this short stop in Seattle has to be the new (opened in 2012) CHIHULY GARDEN AND GLASS. Located at the foot of the Space Needle, this dazzling showcase of Dale Chihuly's glass art is divided into an Exhibition Hall with eight interior galleries and three "Drawing Walls," a Glasshouse conservatory supporting a 100-ft long suspended sculpture and an outdoor Garden, with glass installations that steal the spotlight from Mother Nature. A bookshop and a particularly wonderful cafe round out the offerings. Chihuly designed all, so of course, in addition to the sculptures, the design, lighting, spacing, flow…well…. everything is flawless.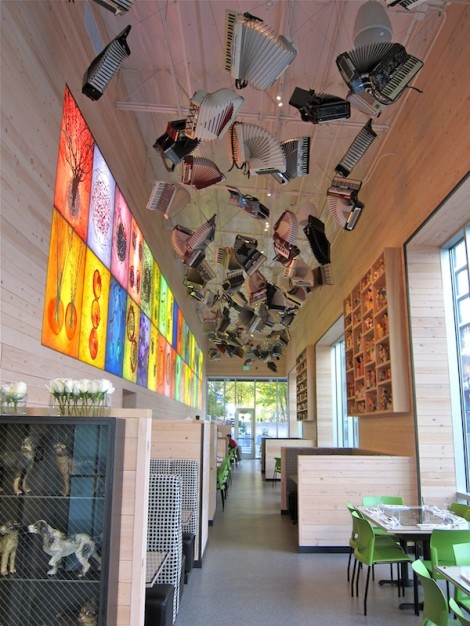 To say Dale Chihuly collects understates his passion. It would probably be easier to list what the artist doesn't fancy than what he does and visitors can catch a glimpse of the scope of his interests at the COLLECTIONS CAFÉ. Located in the Exhibition Hall of Chihuly Garden and Glass, but open to the public without the exhibition's admission fee, the café boasts a playful décor that relies on Chihuly's personal collections. Old cameras, sea glass, vintage toys, eyeglasses, radios, shaving brushes, etc. etc. etc. that are imbedded in tables and/or grouped on walls and vintage accordions suspended from the ceiling give the restaurant a fun feel of flea market meets folk-art museum.
As to the food, Chef Ivan Szilak fills his lunch-through-dinner menu with imaginatively interpreted familiar fare. He sources ingredients locally and sauces dishes creatively as is evident in the café most popular starter: Crispy Beecher's Cheese Curds with Bourbon Tomato Jam.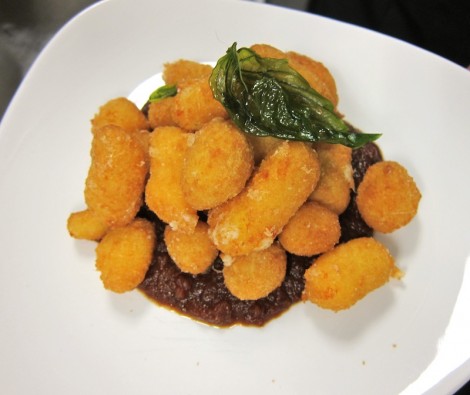 BOURBON TOMATO JAM
(Recipe from Ivan Szilak of Collection Café, Seattle, WA)
In addition to a dip for deep-fried appetizers, the jam makes a terrific condiment for cheese platters and sandwiches. It also can be used to top a variety of white fish, pork and meatloaf dishes before baking.
Yield: 6 cups (Enough to share as a tasty little gift.)
2 tablespoons canola or olive oil
2 medium yellow onions peeled and sliced
3/4 cup Maker's Mark bourbon
1/3 packed cup light brown sugar
1/2 cup cider vinegar
1/4 cup balsamic vinegar
About 70 ounces canned tomatoes (two 28 ounce cans and one 14.5 ounce can)
Salt to taste
Black pepper to taste
Put oil in a Dutch oven or similar large heavy saucepan and set over low heat. Add onions, toss gently and cook onions slowly until they are translucent, but not browned, 10 to 15 minutes, tossing occasionally.
Add bourbon; turn up heat so that liquid boils. Boil until reduced by half, about 5 minutes. 
Add sugar and both vinegars. Stir until sugar melts. Boil to reduce liquid by half, about 10 minutes. 
Drain tomatoes, adding juice to mixture in pan. Crush the tomatoes and add to pan. Stir well. Raise heat and bring mixture to a simmer. Simmer, stirring often, until mixture is thick, about 1 hour. Season with salt and pepper. Set pan aside until jam is cool enough to handle, and then blend in a blender until slightly chunky. Refrigerate in covered containers until ready to serve.