So what can I tell you about Fredericksburg deep in the heart of Texas?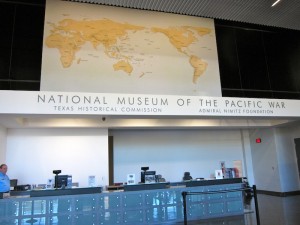 I could tell you that the town has an extraordinary museum: The National Museum of the Pacific War;
and a fantastic Lyndon B. Johnson National Historical Park,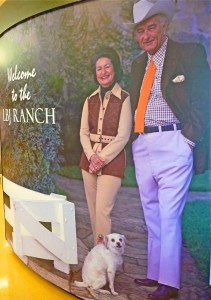 showcasing the LBJ Ranch;
and good shopping;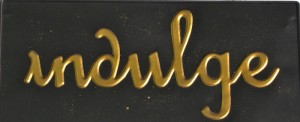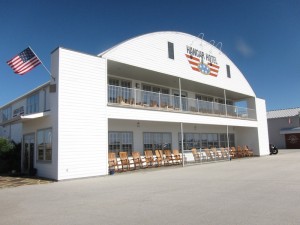 and a choice of fun places to stay (my favorite is the Hanger Hotel at the edge of a private airfield—think of it as a motel for private planes);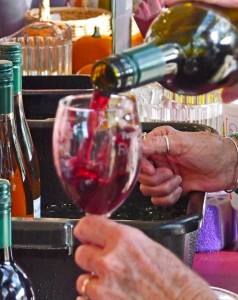 and a thriving wine industry;
and wonderful places to eat—which brings me to winemaker David Kuhlken. David is going to give us an overview of his favorite places to eat in Fredericksburg. Take it David:
WHERE TO EAT IN FREDERICKSBURG
Hi, I am David Kuhlken, winemaker and co-owner of my family's winery Pedernales Cellars at 2916 Upper Albert Rd. just west of Fredericksburg.  We have been growing grapes in the area since 1995 and now make our award winning Texas wines in our unique underground cellar.  We focus on Tempranillo and Viognier along with other hot climate varietal selections. I am happy to have the opportunity to tell you where my family and I enjoy eating in Fredericksburg, but I have a hard time listing all of the great restaurants, as there are so many. The following are a few places that have never let us down.
First let's talk about breakfast. My family and I like to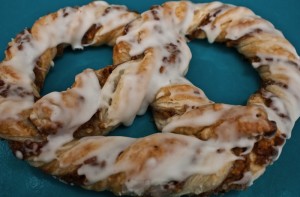 have breakfast at some of the fantastic bakeries that Fredericksburg has to offer, and we particularly like the FREDERICKSBURG BAKERY at 141 East Main.  Open since 1917, this German bakery makes fantastic pastries. The most popular item at the bakery is a puff pastry "Sweet German Pretzel" with nuts, brown sugar and sweet icing. I like to order it with another bakery specialty, the Pumpernickel Sausage Roll.
For a sit down breakfast we head to SUNSET GRILL at 902 South Adams for pancakes and coffee and, my personal favorite,  "South American French Toast. " Sunset Grill is a classic American bistro that also serves good lunches Monday through Saturday and a great Sunday brunch. They have a knack for mixing local ingredients with creative recipes. I particularly like their "Shrimp and Grits" and Caesar salad.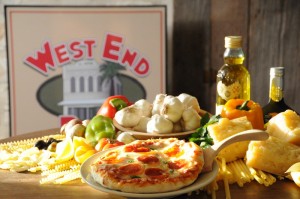 There are a number of great options for lunch and casual dinners with the family including WEST END PIZZA COMPANY at 232 West Main. Fresh ingredients and great crust makes the pizza special and the pasta is terrific. This is good choice for adults as well as kids.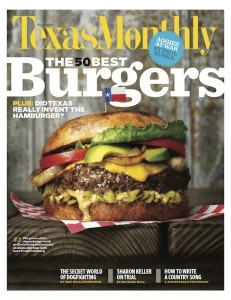 Another favorite, about 20 minutes outside of town is ALAMO SPRINGS CAFE at 107 Alamo Road.  The burgers are the thing here. Reputed to be the best in all of Texas, they are worth the wait on a busy day. This is a not-to-miss spot, especially if you plan to visit the Alamo Springs bat cave, which is next door.
When we really want to show friends what Fredericksburg and Texas cuisine is all about, we take them to CABERNET GRILL at 2805 South Highway 16.  This restaurant, situated in a classic building with beautiful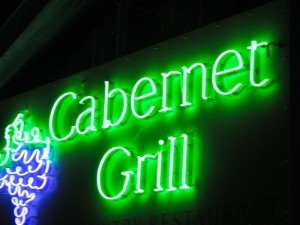 gardens, serves some of the best Texas cuisine in the state.  I personally love to start with the "Pecan Crusted Crab Cakes" and a glass of Texas Viognier and then go for the "Tejas Mixed Grill" paired with a Texas Tempranillo. An all-Texas wine list combined with locally sourced ingredients in the hands of chef Ross Burtwell, make this the premier dinner destination in town.  If you have room, try the "Three Apple Rhubarb Crisp" or one of the other spectacular desserts.  Honestly we have never had a bad dish from their menu and we make sure to return every few months.
Finally, for a romantic weekend experience, we suggest lodging and dining at Rose Hill Manor  at 2614 Upper Albert Rd. Stay in the main house or in one of the cottages and enjoy the spectacular view, excellent service, and well-appointed lodging. And don't miss the extraordinary four-course dinner in the intimate dining room of their in-house restaurant AUSTIN'S. If you are not staying at the Manor, check for restaurant availability since space is limited for non-guests. The restaurant is open Wednesday through Sunday evenings and the menu changes regularly, but is always fantastic. This is the place that my wife and I love to go when we can leave the kids at home in the vineyard with grandparents.