Making a list?
Checking it thrice?
Want to give something that triple-dips nice? Then read on for special stores that can make shopping a breeze, provide enough choice to please a Santa load of recipients and help ease the lives of families around the world. For gift-giving at its win win win best, click in, fill your cart and help yourself and others have a very merry holiday season and a splendid every-other-gift-giving celebration.
UNICEF MARKET
From jewelry to accessories to home decor, each item purchased through the UNICEF Market benefits programs that provide children with basic necessities such as nutrition, medicine, education, clean water and more. The UNICEF Market is a partnership between UNICEF USA and Novica that offers unique items from around the world.  UNICEF Market practices fair trade for all of its artisans. Gift items that especially appealed to Sweet Leisure include: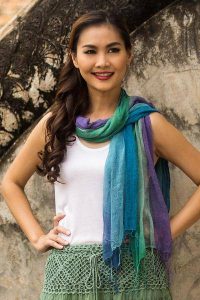 TRANSITIONS, a pair of 100% spun silk scarves from Thailand $20.49
(This purchase can provide 13 doses of measles vaccine to protect children from this deadly disease.)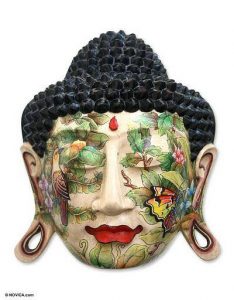 BUDDHA IN NATURE, a hand carved and painted wood mask made in Indonesia $67.99
(This purchase can provide 218 sachets of oral rehydration salts, which can help children combat dehydration and diarrhea.)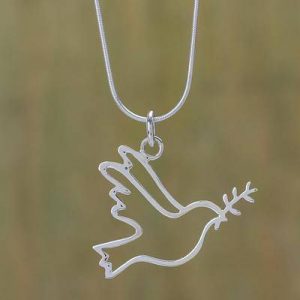 THE OFFERING sterling silver pendant necklace $42.99 (This purchase can provide enough polio vaccine to vaccinate 53 children against polio.)
Click HERE for more information about UNICEF Market.
TEN THOUSAND VILLAGES
As the world's original fair trader, Ten Thousand Villages works to change lives in developing countries through income-earning opportunities. With a network of over 50 branded stores and 300-plus retail partners throughout the United States as well as an e-commerce shop, Ten Thousand Villages connects customers to a global village by sharing the extraordinary stories of artisan partners and handcrafted, ethically sourced gifts, jewelry, personal accessories, home décor and art. Headquartered in Lancaster County, Pa., Ten Thousand Villages has been building business relationships in places where artisans lack opportunity for sustainable incomes since 1946. Today 20,000 makers in 30 countries are safely employed, earning fair and consistent wages that secure basic needs, send children to school, build savings and plan for the future. Especially popular gift items include: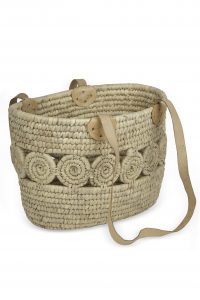 ESSENTIAL COMPANION TOTE, a basket of woven palm leaf fiber with leather straps made in Bangladesh  $39.99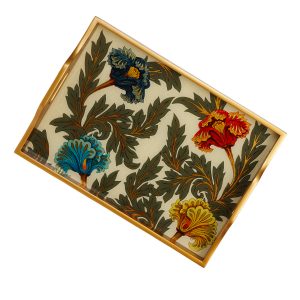 Reverse painted glass FLORAL ANTIQUITY TRAY handcrafted in Peru $125.00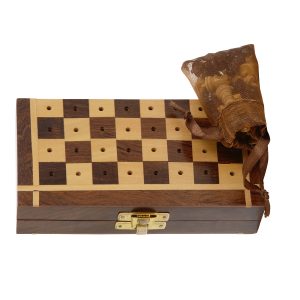 SHESHAM TRAVEL CHESS SET for games on the go handcrafted in India $34.99
Click HERE or more information about Ten Thousand Villages.


One hundred percent of St. Jude Giftshop profits, after all related expenses, benefit St. Jude Children's Research Hospital, the only National Cancer Institute-designated Comprehensive Cancer Center devoted solely to children. Treatments invented at St. Jude have helped push the overall childhood cancer survival rate from 20 percent to 80 percent since the hospital opened more than 50 years ago. St. Jude is working to drive the overall survival rate for childhood cancer to 90 percent, and won't stop until no child dies from cancer. St. Jude freely shares the discoveries it makes, and every child saved at St. Jude means doctors and scientists worldwide can use that knowledge to save thousands more children. Families never receive a bill from St. Jude for treatment, travel, housing or food – because all a family should worry about is helping their child live.
Gifts run the gamut, but these are especially popular: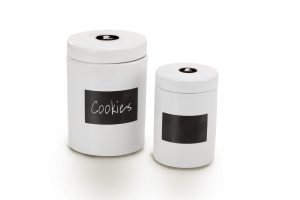 CHALKBOARD CANISTER SET good for everything from cookies to rubber bands. $28.00.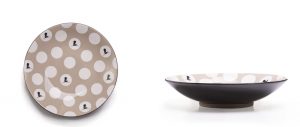 Dishwasher & Microwave Dolomite ceramic POLKA DOT PASTA BOWL $28.00

The soft and cuddly BRANTLEY TEDDY BEAR $15.00
Click HERE for more information about St Jude Giftshop.
May your shopping be accompanied by the greatest gifts of all–peace, love and goodwill towards all mankind.