Brochures tout the suites, pools, restaurants, beach and spa of

Secrets Huatulco

, an all-inclusive resort in Huatulco, Mexico, but previews don't/can't paint the whole picture. As we've happily been there, done that, we are supplementing the marketing information with our own ten little secrets to getting the most from a Secrets vacation. Read on:
1. UNDERSTAND THE LAY OF THE LAND
Tourist authorities like to say that during Spanish rule, pirates ransacked Huatulco, but did not succeed in stealing its beauty.
Located on the Pacific coast, in the state of Oaxaca, at the end of the Sierra Madre del Sur Mountains, this Mexican government-developed tourist community sits surrounded by glorious nature.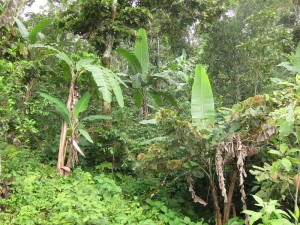 Huatulco (pronounced wah-tool-co and officially called Bahías de Huatulco) covers 100,000 acres and spans 20 miles of coastline draping around nine bays. In rainy season, thick tropical greenery covers the mountainous hills that rise from the coast to the cloud forest. During the dry season, greenery turns brown and shrubby, revealing flowery trees and cactus, striking with desert appeal.
The mountain range, poorly paved roads and location in lesser-known Southwestern Mexico, isolates Huatulco, which is both bad news and good. The bad: Huatulco is hard to reach by both car and plane. The good: the whole area remains gentle, safe, nature focused and not overrun by visitors (except, perhaps, during prime holidays and when cruise ships dock).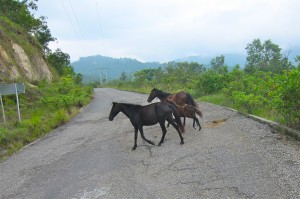 Many of Huatulco's bays display a wild and restless spirit with rugged rock formations and jagged shoreline. Others spread sand to the sea in an easy gentle flow. The region's intense sunshine seems to tan Huatulco's beaches a creamy coffee color and heat the water to a welcoming warm.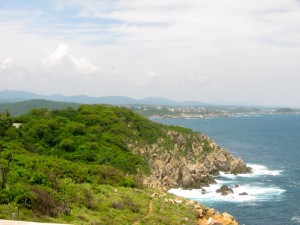 Although most of the large resorts sit along Tangolunda Bay, Secrets sits by itself in Conejos Bay.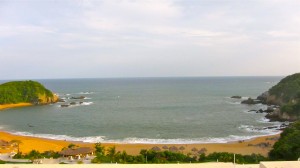 The resort curves around the bay, which hugs the water like lips of a smiley face, with rock formations the accents at both ends of the smile.
Sometimes the beach at Secrets is swimmable; other times the water is too rough. The resort raises flags to let guests know the status, but even if ocean swimming is out, Secrets' beach makes a lovely spot for an afternoon siesta accompanied by a lullaby of waves rolling ashore and wind softly rustling the thatched shade umbrellas.
2. UNDERSTAND THE LAY OF THE RESORT WHEN CHOOSING A SUITE
Secrets tucks 399 suites into six separate buildings rising up the hill from the coast. The resorts classes suites into several different categories, and with the exception of a few super huge suites at the tip top of the tier, most suites sport the same pleasantly decorated oversize rooms, spacious closets and nicely arranged bathroom area. The outsides of the suites differ and determine if the suite falls into the "Preferred Club" category (a designation that offers additional amenities).  For example, the resort calls suites that share a swim-out (lap-type) pool off a semi-private terrace, preferred.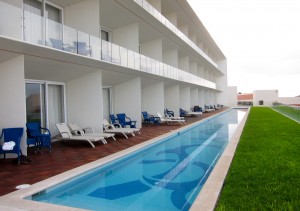 Also some suites with private Jacuzzis on a private terrace wear a preferred title. But not all guests prefer the preferred rooms. Those desiring the best views of the sea (private terrace/no pools), choose a non-preferred suite on the third floor of Building A. On the other hand, those seeking direct access to the lap and swimming pools, beach and water activity, gladly pay extra for a preferred suite on the ground floor of Buildings C or F (building C being outside the "quiet pools" and building F overlooking the pools with the most activities).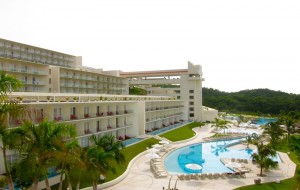 3. EAT DRINK AND BE MERRY
Secrets boasts nine dining facilities, BUT not all are open on the same days, so plan in advance if you want to try all. 
Bars dot the resort (bar service at the swim-up pool is said to be best) and drinks come in such a variety of styles and colors that fashionistas can order to match a swimsuit.
Favorite bites on property include: fresh fruits, French toast and chilaquiles with salsa verde served at the Market Café's breakfast buffet, the ceviche appetizer (and a table for two overlooking the bay) at Castaways, and the coconut ice cream (available on request at almost all of the restaurants).
4. TAKE EXCURSIONS
Nature built the scenery and man lived in the region long before Mexico's national tourism agency acquired the land for development in the 1980s. Government regulated official tour guides and tour companies offer a variety of recreational and cultural tours that showcase the region. Secrets partners with Amstar to offer tours and have even installed an Amstar desk in the lobby for easy sign up and personal assistance. Favorite tours include:
The SEA AND SUN BAY CRUISE, a boat trip around the bays with stops for snorkeling, swimming and lunch (click here for lunch description and recipe) .

The 3 LEVELS OF HUATULCO tour, which includes visits to small villages, including Pluma Hidalgo (5,000 feet above sea level) noted for coffee production.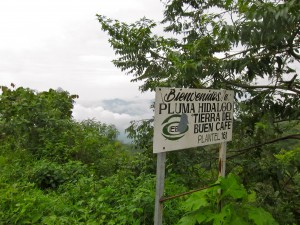 PYRAMIDS ECO EXPLORATION, a visit to the archeological site showcasing some uncovered ruins of the ancient city of Copalitlan.

Personal favorite tour guide: Alberto España Chavez  (email spain1965@hotmail.com).
5. EAT OFF PREMISE TOO
Gourmets consider Oaxaca a capital of Mexican cuisine, so be sure to sample specialties in some of the area's best restaurants (El Sabor de Oaxaca in downtown Las Crucesitas and Camaron Gigante at Maguey Bay). Famed dishes include seven types of mole, a complex sauce made with 30 or more ingredients; tlayudas, a large, flat tortilla with various toppings; and traditional tamales wrapped in banana leaves. Foodies will also want to pamper their pantry, picking up souvenirs of world-class locally produced products (Mezcal, chocolate and coffee) in Las Crucesitas' gourmet shop and public market. It's understandable if you refuse to load up on chapulines (grasshoppers).

6. SAMPLE THE SPA
Secrets Spa by Pavonia is nothing short of addictive. Treatments cover a range of delights, but the best part of the spa is the hydrotherapy circuit, which guests can follow on their own or ask a staff member to explain the process. (Oh so very wonderful! Sigh!)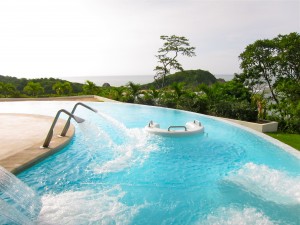 7. ENJOY PRIVACY
Hungry but don't want to be interrupted or disturbed by room service? Not to worry. With the flick of a switch you can turn on the "do not disturb" light that shines outside your suite's door. Room service will then place your order in the "Secrets Box," a space built into the closet of your room. You can fetch the order privately at any time your heart desire. Sweet!
8. BEWARE WHEN TV CHANNEL SURFING
Secrets offers a range of programs on the LCD satellite TV in every room. Some of the programs may be a surprise—then again, Secrets is an adult only facility.
9.  TAKE IN SOME RESORT ACTIVITIES.
The resort offers enough activities to satisfy any type A personality going on vacation withdrawal. The daily schedule includes everything from archery to Zumba, with an alphabet of activities in between—bingo, cooking, dancing and entertainments such as outdoor movies, stage shows and live music. Oops, forgot to mention tennis and golf, snorkeling and sailing, tequila tastings and…
10.  FIND THE BEST DEAL
As said before, Huatulco can be hard to reach from the United States and Canada. Flights from the Midwest offer iffy connections, often involving three change-plane stops. BUT it is possible to find a few select non-stop flights at certain times of year through Apple Vacations. For example, Apple charters planes that fly direct from St. Louis (picking up Chicago passengers first) both in winter and summer. And sometimes it's possible to score "sale" prices for Secrets, making the vacation an unbeatable deal.