It's beginning to look a lot like Christmas everywhere you go, but especially in San Antonio, where the River Walk, the Alamo, the historic missions, grand hotels, luscious restaurants and fun amusement parks all dress in party finery and positively sparkle, shimmer and shine with holiday spirit.
A winter wonderland filled with gardens and flowers during the day, San Antonio's River Walk turns even more magical at night when lit by 1.8 million Christmas lights gracing trees, bridges, boats and buildings.
It's the most wonderful time of year for San Antonio's special Christmas programs. The first weekend in December brings:
Let it snow. Let it snow. Let it snow elsewhere. San Antonio is blessed with 3oo days a year of sunshine and December temperatures averaging 65°F.
Do you hear what I hear? If you're in San Antonio that would be tejano, mariachi, rock and roll, blues, jazz, pop, rap and traditional religious music. San Antonio knows no such thing as a silent night—or day for that matter. Music follows wherever one goes.
Have a holly, jolly Christmas.
All I want for Christmas is another shot at San Antonio's great restaurants, especially:
Feliz Navidad banners, smiling shopkeepers and talented street performers spread Christmas cheer at San Antonio's Market Square, the largest Mexican Market in the United States and a great place to buy unique holiday gifts.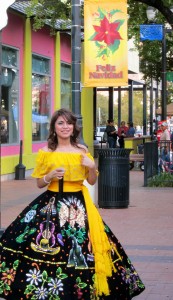 Hark! The herald angels sing at the Mission San José y San Miguel de Aguayo. 

All things bright and beautiful are enhanced to celebrate the season in San Antonio.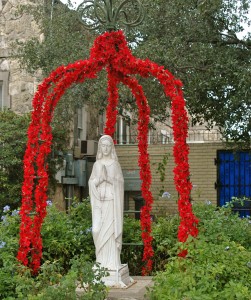 There's no place like home for the holidays, and there's no place like San Antonio to usher in the holiday spirit. For more information see www.visitsanantonio.com or call 800-447-3372.