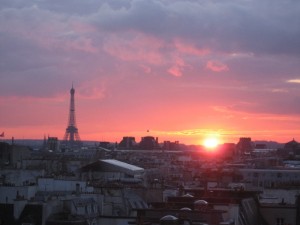 I'm a can't Paris person. Many of us are. We can't wait to get there, can't bear to leave, can't wait to return. A passion for Paris takes over our heart, souls and travel budgets and we go as often as circumstances allow.
First trip we hit the guidebook highlights, and each subsequent trip brings deeper exploring. Before long we know the best cafes, the insider boutiques and where to buy the most luscious macarons (Pierre Herme's has a slight edge over Laduree—yes, really).
Somewhere along the way, we Paris fanatics feel the urge to forgo hotels with their delicious scented soap and croissant breakfast in bed, and take a shot at living like a Parisian in a rented apartment.
The last time I saw Paris, I rented the Saint Germain des Pres-Varenne apartment from Welcome 2 France. The apartment was pricy, but perfect for what I wanted and, hey, if one is going to blow the bucks to live like a Parisian, better imitate a well-heeled citizen than a character relegated to a La Boheme-style garret—n'est-ce pas?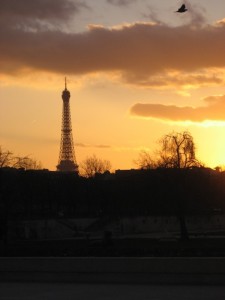 Although Welcome 2 France (welcome2france.com) offers luxury apartments, the company operates like many other rental companies, which, incidentally, are popping up in Paris faster than soufflés and rent all type, size and priced apartments in all sorts of neighborhoods. Arrangements for the rental can be made online, including choosing the apartment, paying the deposit, buying insurance, signing waivers and setting a time for a key delivery.
Short term apartment rentals are ideal not only for travelers wanting to experience Paris like a native, but also for: (1) families wanting space and a kitchen to avoid expensive restaurant meals, (2) a group of friends wanting to share costs and (3) (of course I don't know, but have been told) couples traveling with somebody else's spouse, wanting to avoid the prying eyes of hotel staff. Vive la Paris.